Testimonials
Here are some testimonials from some of our customers.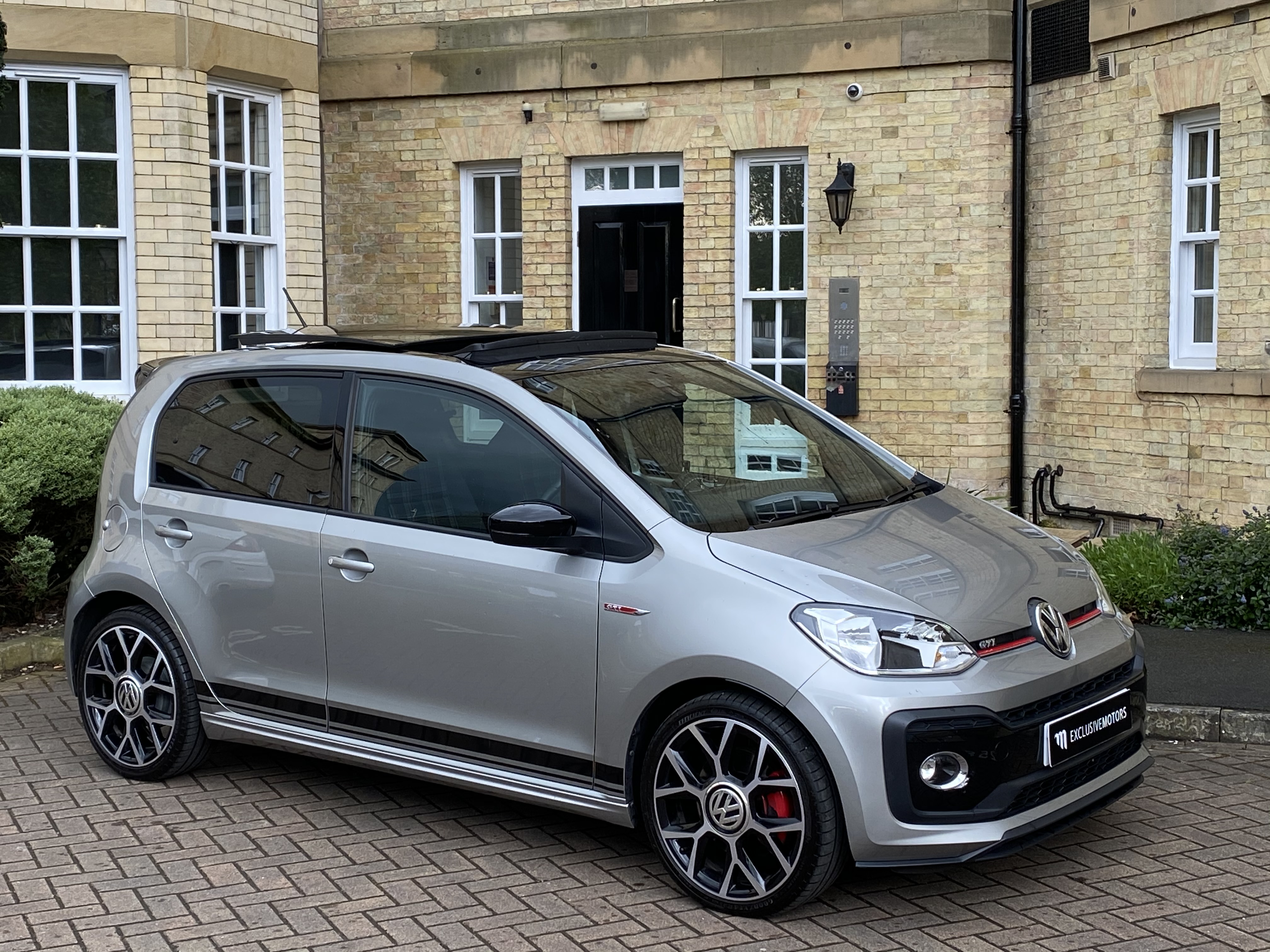 "
Up GTI! Excellent Service
A very positive experience dealing with Exclusive Motors, from start to finish the service was excellent. Buying a car was always going to be difficult with the current Covid-19 situation. My initial enquiry was quickly responded too and a detailed walk around video provided at dealers suggestion. The car was exactly as described and I'm now the the happy owner of a cracking little car. Would have no issues recommending Exclusive Motors to anybody.
Paul C - VW UP GTi - 8th May 2020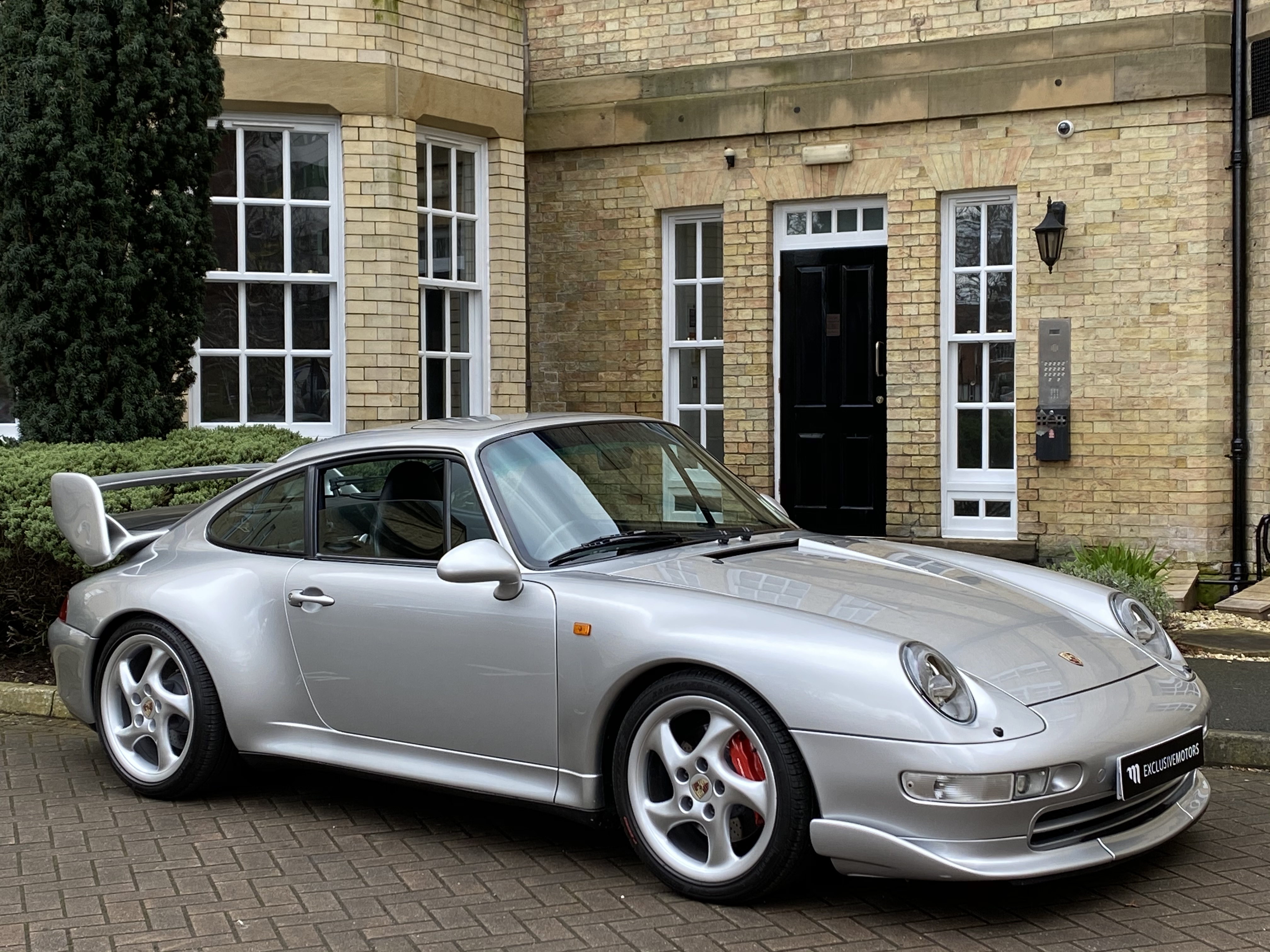 "
Super service
Another great buying experience from Exclusive Motors. Top chap, no nonsense & highly recommended. Thanks again
David C - Porsche 993 4S - 2nd May 2020
"
The best buying experience yet
Living in Cornwall, I have bought many of our family cars from all around the country. However, this was the best buying experience yet. In lock down, I had to get it delivered before viewing it. Exclusive Motors were honest, straightforward and very easy to deal with. He (the owner) described every defect (only light curbing and a couple of small scratches which was to be expected on a 50,000 mile vehicle). He kept in touch all the way through the process and also called me twice after receiving the car to ensure I was completed happy, which I am. It was delivered by TTS who are also highly professional and courteous. Cannot recommend Exclusive Motors enough. Thanks again, I will definitely buy from you again.
Justin R - Audi S3 - 2nd May 2020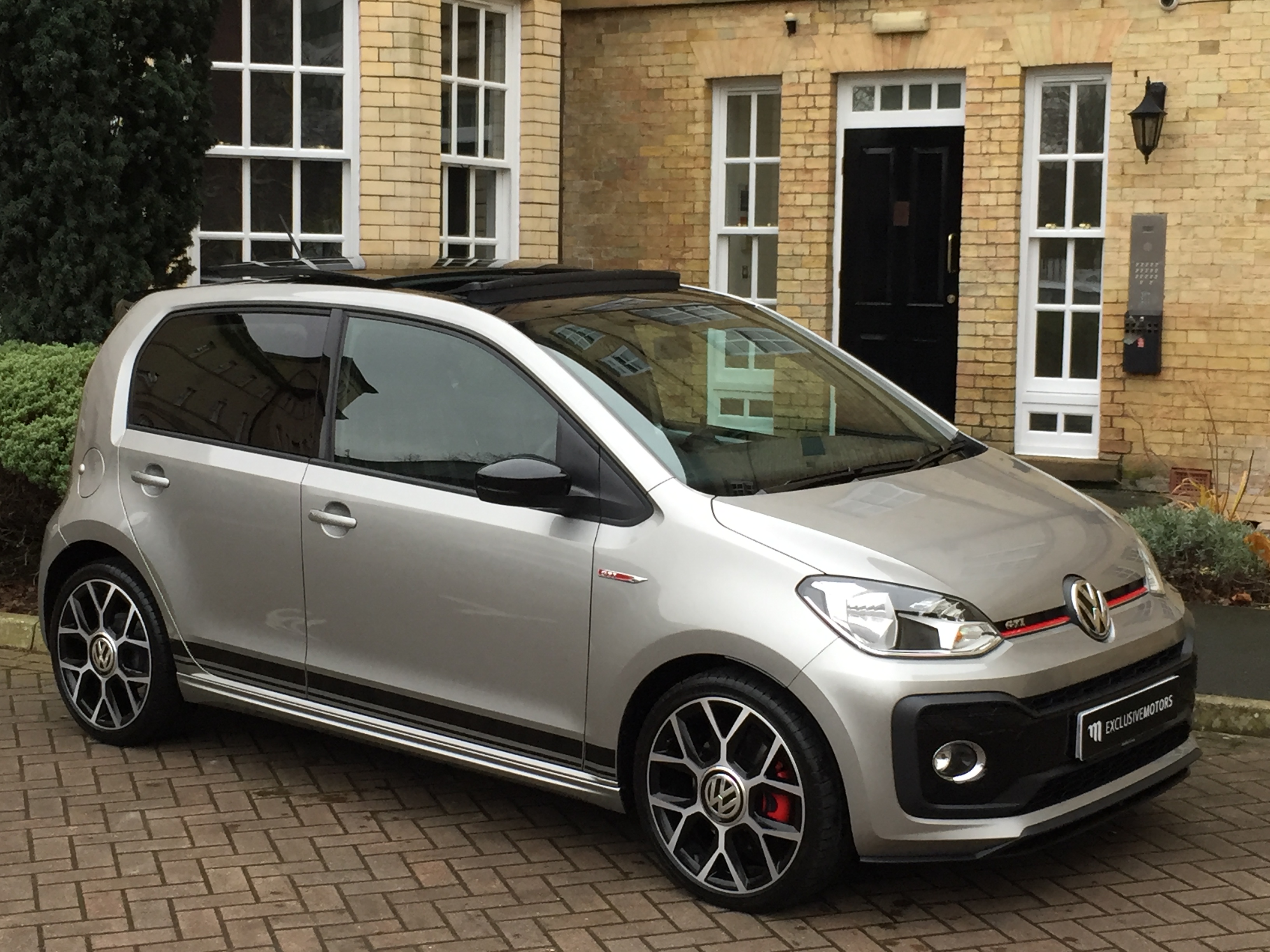 "
VW UP! GTI 5DR
A faultless experience from the moment I enquired online. Prompt response, very enthusiastic and the seller came access as someone that was very keen to help me with my enquiry. Answered all questions put to him and even volunteered more information which showed me that I was dealing with someone very knowledgeable not only on the car of interest but with every aspect of the sale. I received a detailed video of the car to put my mind at ease and was given evidence of the vehicle's paperwork and service history. Nothing was too much trouble. I agreed to purchase the car that afternoon and delivery was arranged immediately. When the car was transported up to me it was exactly as described. I couldn't be happier with the service I received and with the Up! GTI that now sits in my driveway. First class throughout and highly recommended. Thank you.
Donald N - VW UP GTi - 29th Apr 2020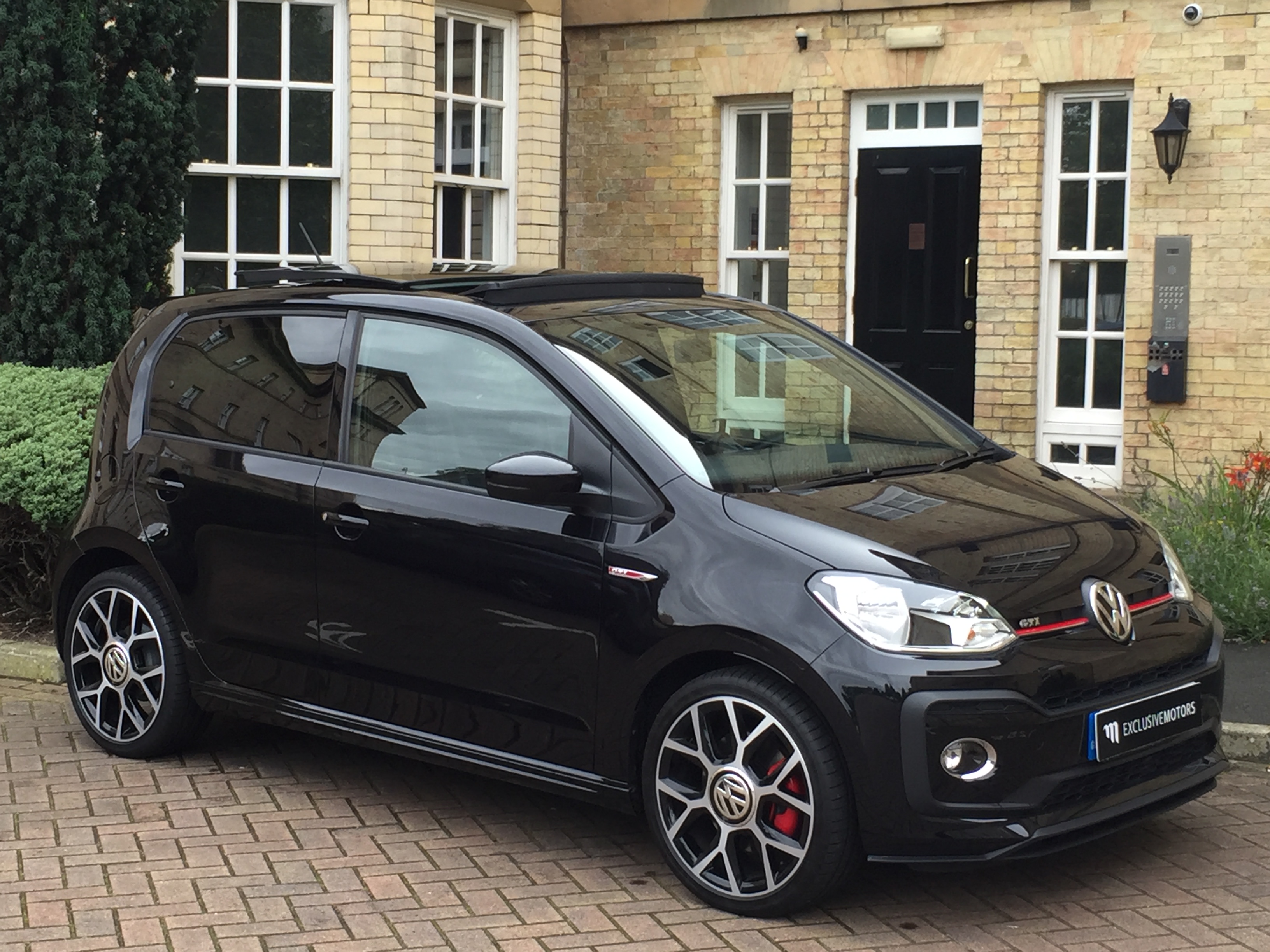 "
Reputable Dealer
Very professional company to deal very honest and I would have no hesitation in dealing with them in the future or indeed recommending them to others.
John H - VW UP GTi - 29th Apr 2020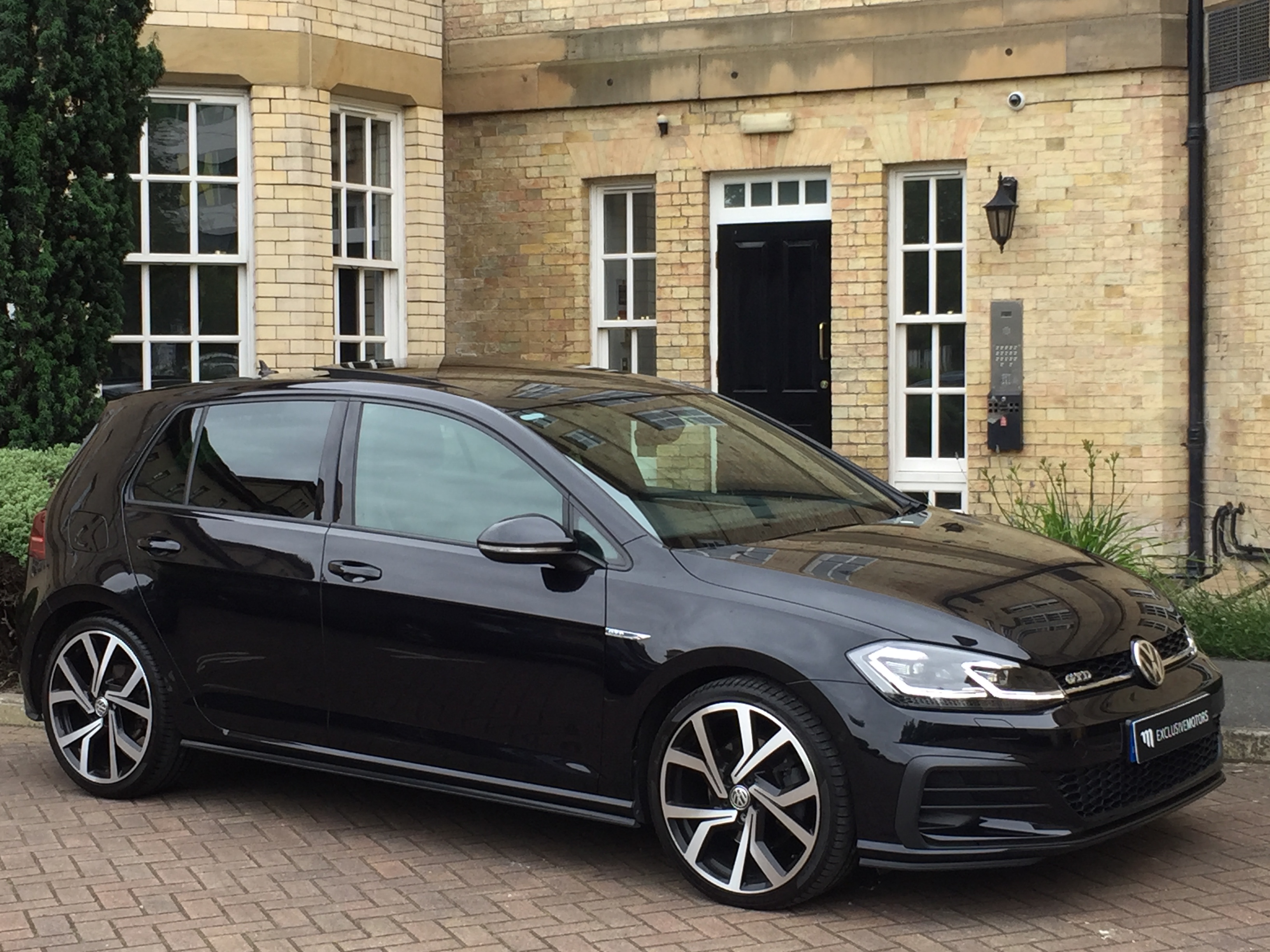 "
5 STAR SERVICE
I purchased a car today from these guys today and must say I was very impressed with the service provided. The car was exactly how it was described and was also washed and cleaned ready for collection + the full tank of fuel. Overall I can say I had a great experience buying from Exclusive Motors and will be dealing with them again in the near future. I would definitely recommend buying from here.
Rohail H - VW GOLF GTD - 21st Apr 2020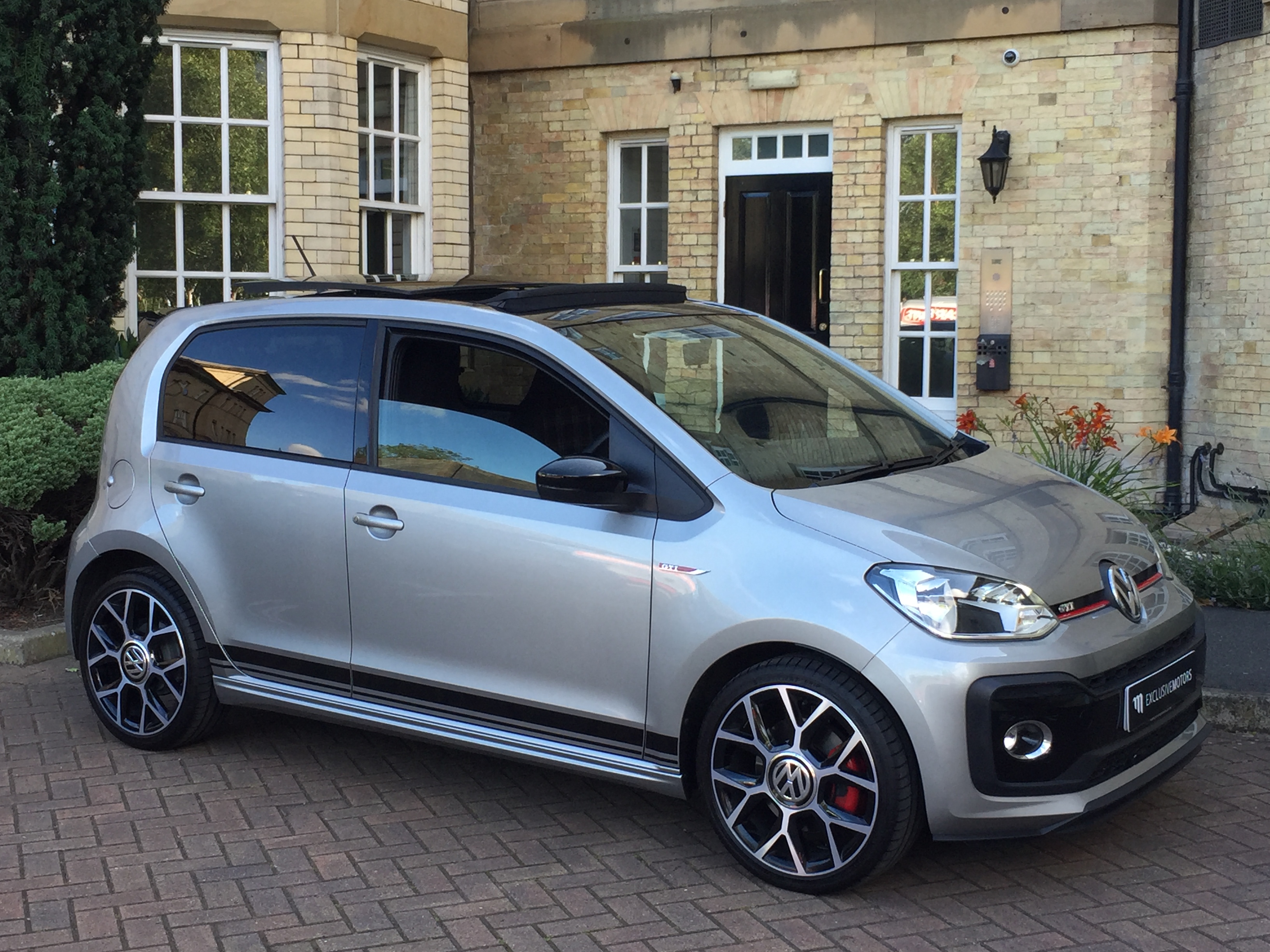 "
VW Up! GTi
This sale was completed during the Coronavirus lockdown. The proprietor dealt with my initial enquiry in a prompt and courteous manner. He was attentive and updated me at regular intervals during the sale. He was sympathetic to my budget which enabled me to purchase the vehicle I really wanted. He is obviously a professional in his field and I am delighted with my purchase. I must also praise the service provided by the vehicle delivery service he used, which updated me during the transport process on the eta which was a nice touch. I would recommend this trader to anyone. I would use again. Really first class!
Tim W - VW UP GTi - 11th Apr 2020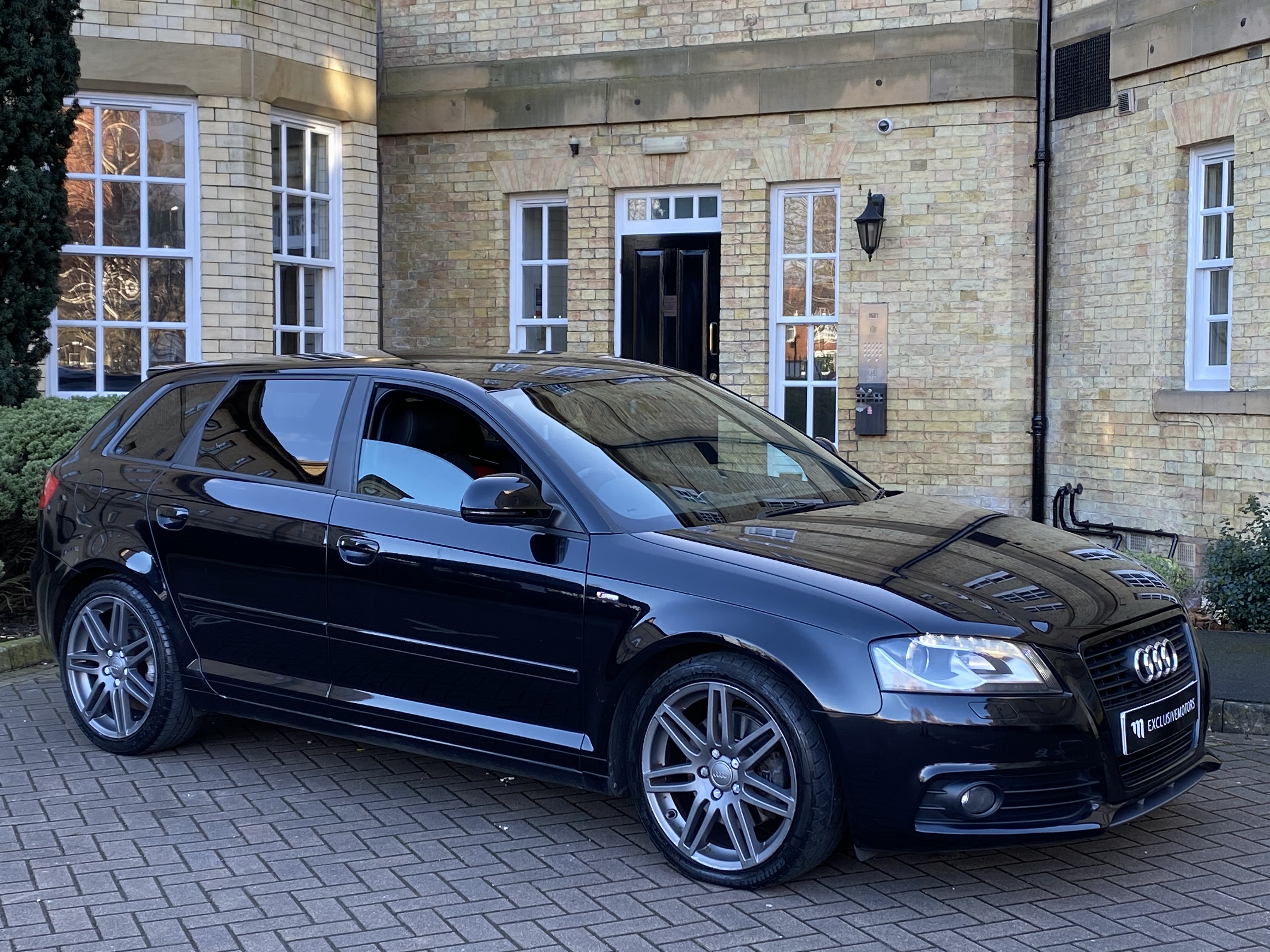 "
Very reliable car seller
Having had a few bad experiences looking for cars, I came across Exclusive Motors and found exactly what I was looking for. A very friendly, reliable and professional service, I would highly recommended and use again. Thank you once again for all your help. Kind regards Adam
Adam H - AUDI A3 - 13th Mar 2020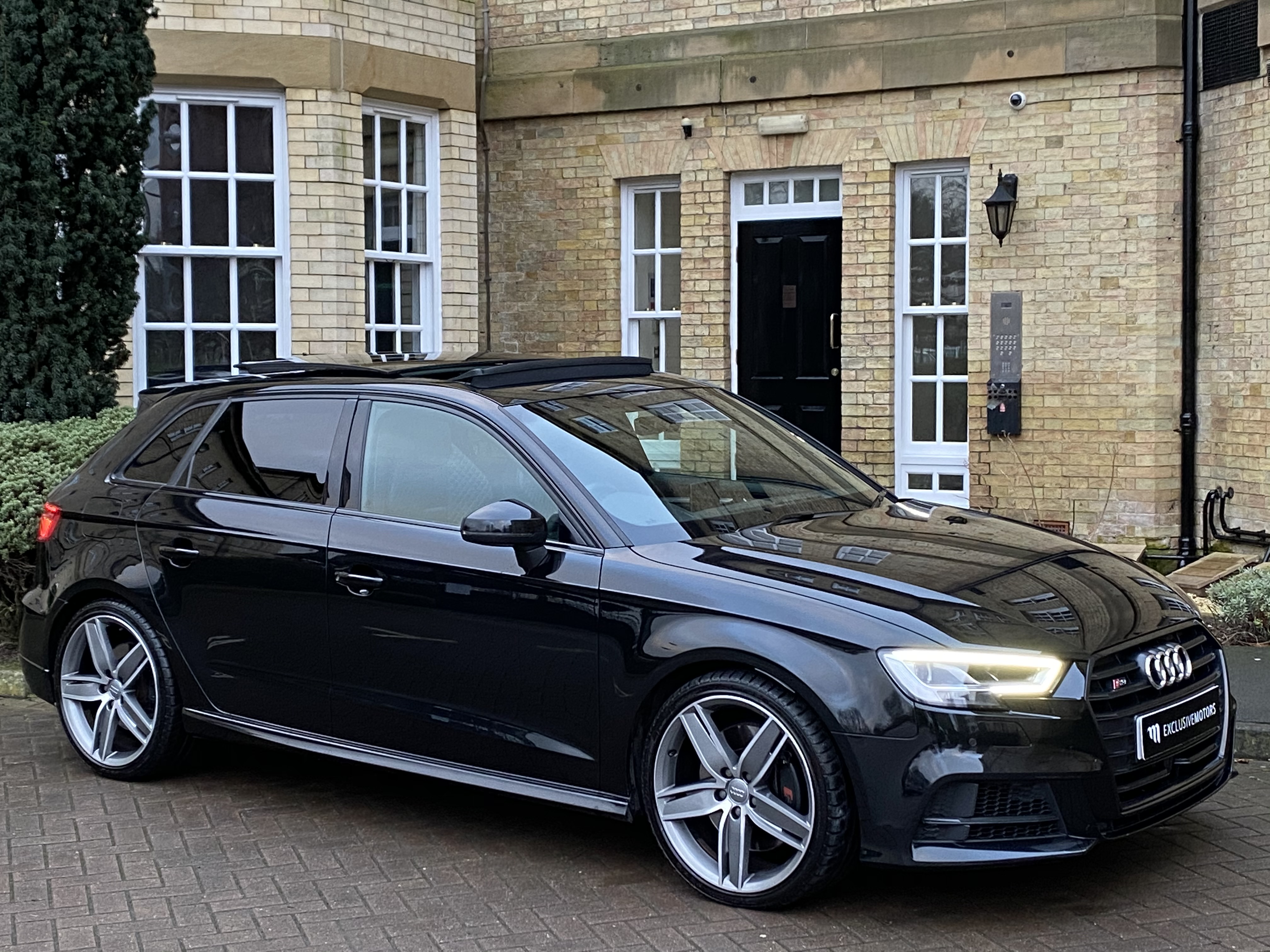 "
100% recommended and trustworthy experience
I don't buy cars that often - around every 5 years or so. As a result, it's a big purchase for me, and in looking for the right spec Audi S3 for months came across a clean example at Exclusive Motors - some 250 miles away from me. Not being able to see it or drive it made me a little nervous, but this was my choice not to travel up to Wakefield. After agreeing a price and paying a small deposit, the car was brought to me at my home, which was brilliantly convenient. It was exactly as described, in both phone calls and as I was shown on a video call. I have no complaints about the car or process throughout. Exclusive Motors will be my first port of call when it comes time to change this car in another 4 or 5 years.... Thanks!
Ben W - AUDI S3 - 26th Feb 2020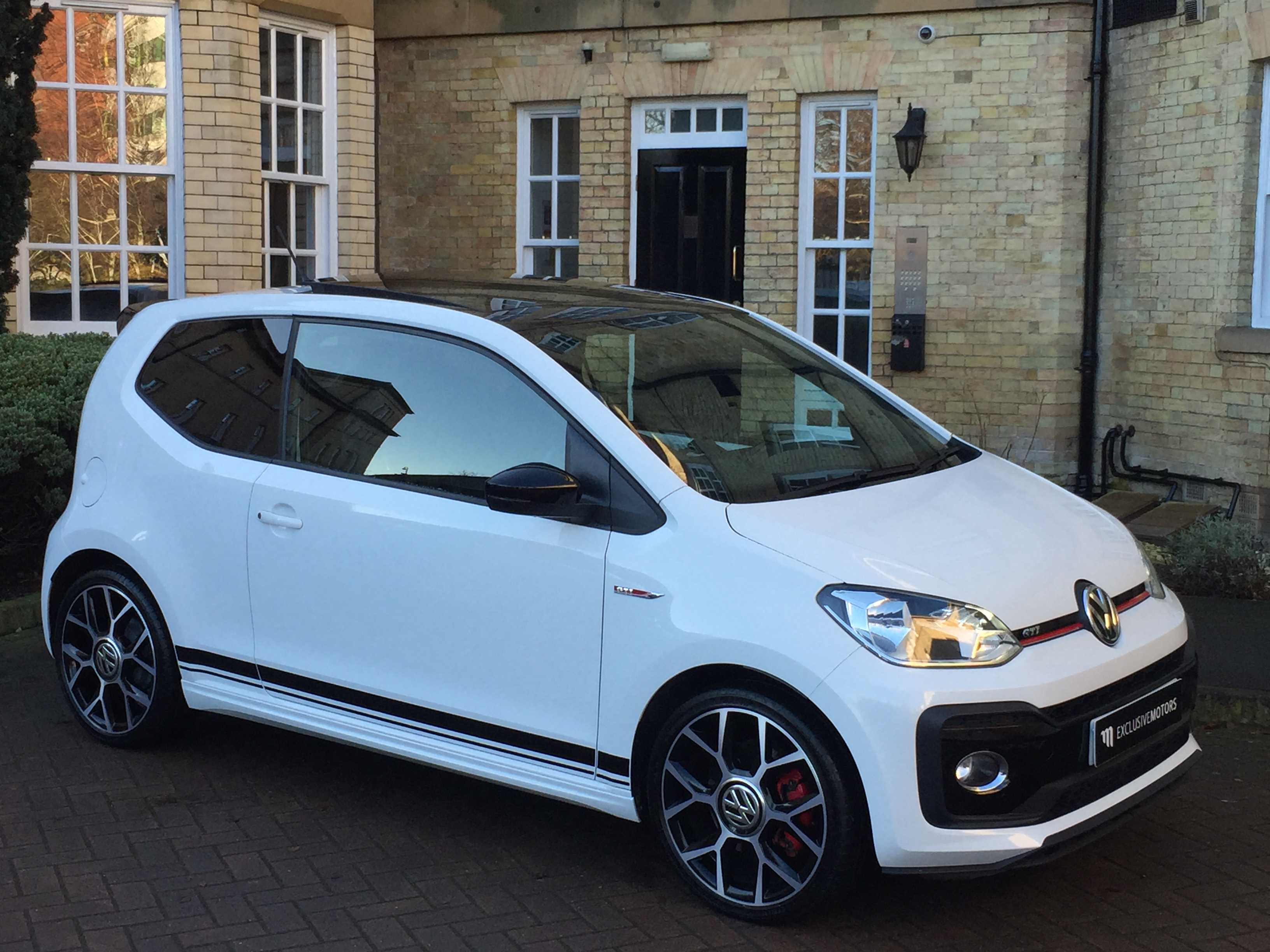 "
Excellent service at a great price
Lovely bloke, very helpful and communicative. I travelled quite a distance to pick up the car and it was spot-on, pretty much exactly as described and worked with me to get to a price I was happy with - no nonsense. I'd definitely buy from Exclusive Motors again.
Alex N - VW UP GTI - 26th Feb 2020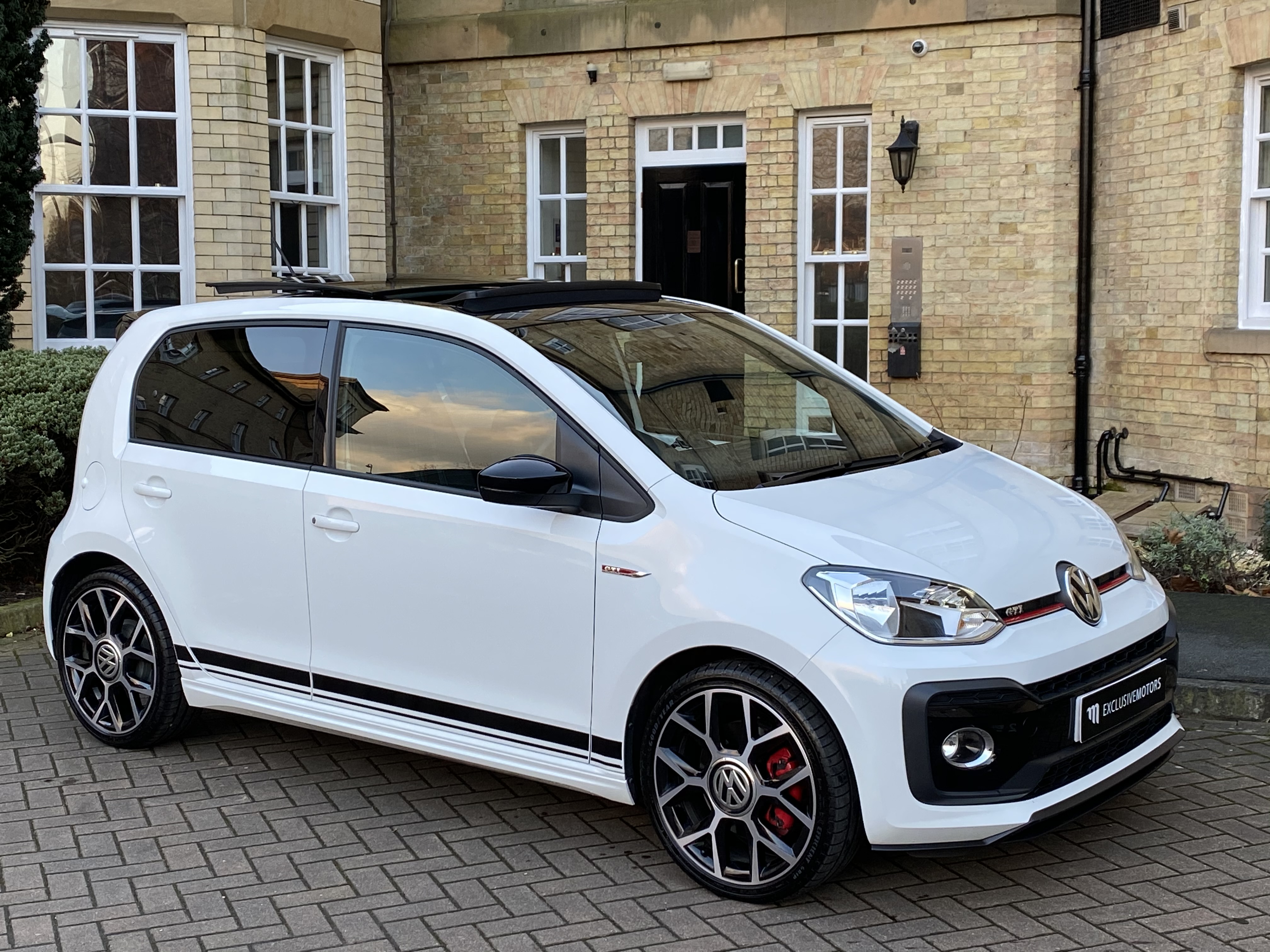 "
Would highly recommend!
Buying our new UP GTI was an absolute pleasure. We couldn't have hoped to meet a more genuine person who went out of his way to help - a lovely car, as described and great service throughout.
Nicki H - VW UP GTI - 10th Feb 2020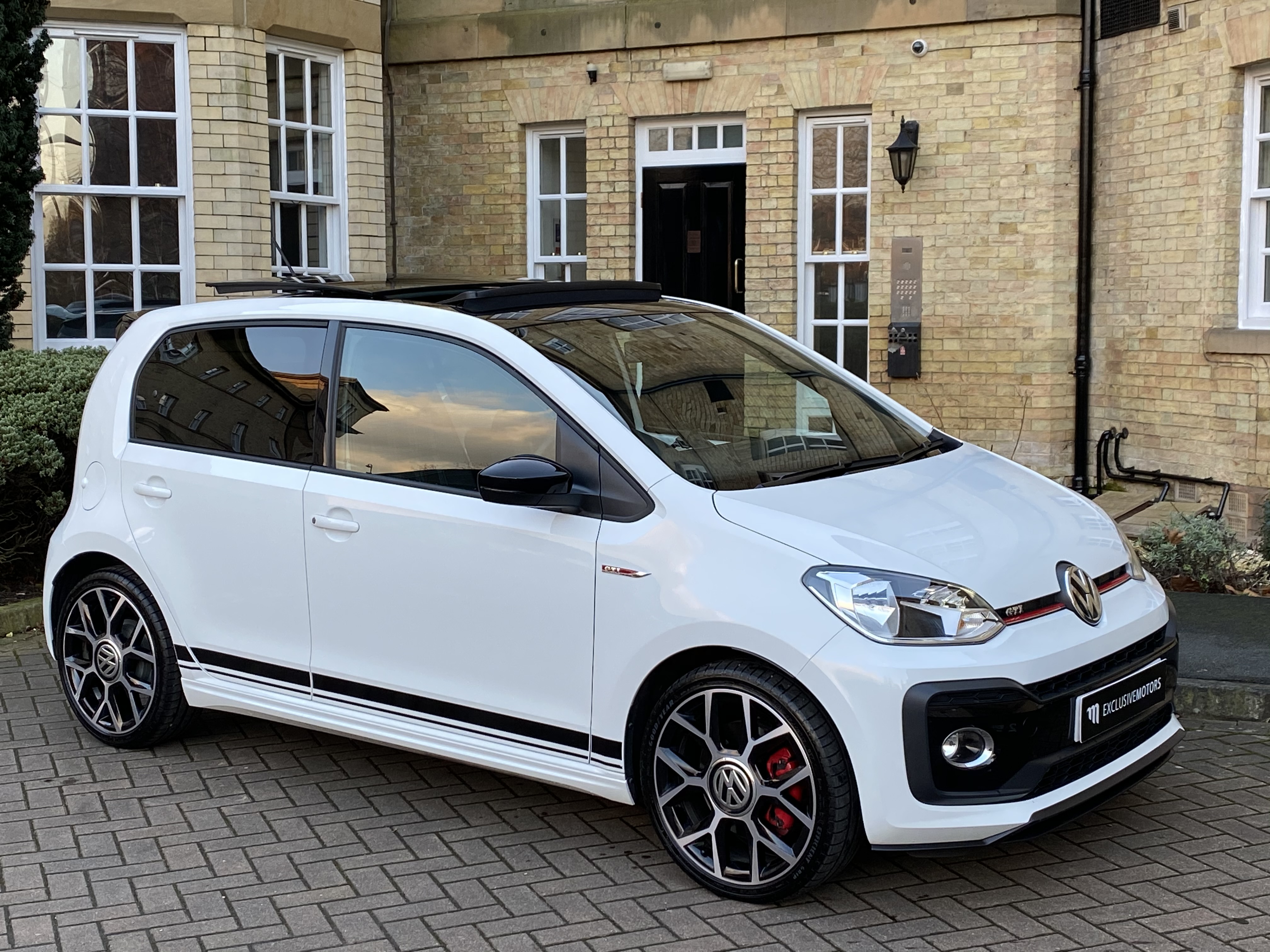 "
What a pleasure
What a pleasure that was. I spoke to Exclusive Motors on the phone and was given useful advice initially as a pondered the idea of purchase. They were very professional and patient in answering all of my questions and queries before placing a small deposit to hold the car. On collection day we were warmly welcomed and had all the time in the world to check the car over and seal the deal, they even gave me a fair price on the old mother in part exchange. Would definitely recommend! Thank you Exclusive Motors
James B - VW UP GTI - 18th Jan 2020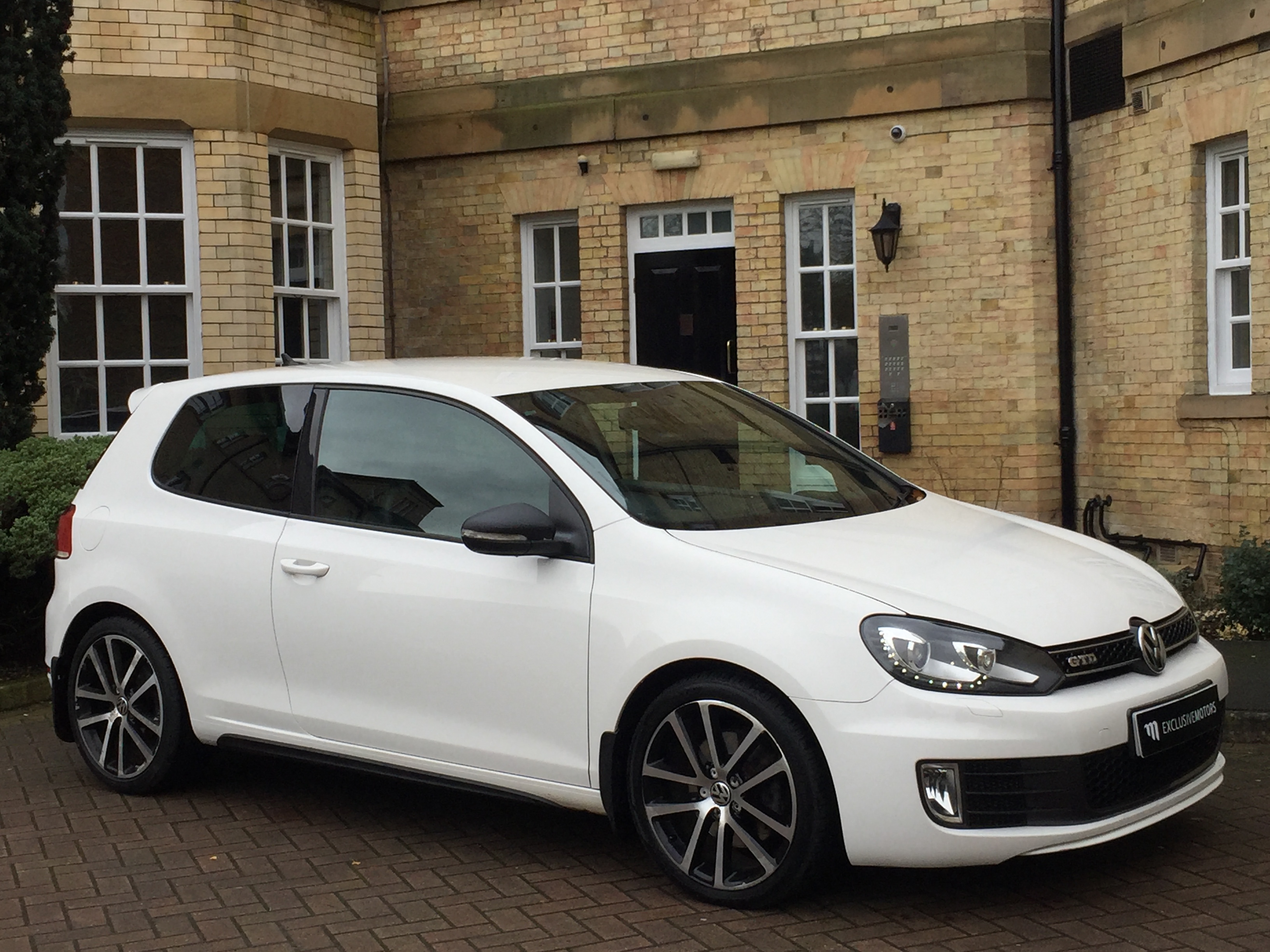 "
Outstanding
Absolutely 100 spot on experience, Couldn't have more helpful, flawless car everything was as it described. Travelled over seas to purchase a car off them and they helped me in every possible way. Will be recommending for sure!
Evan T - VW GOLF GTD - 6th Jan 2020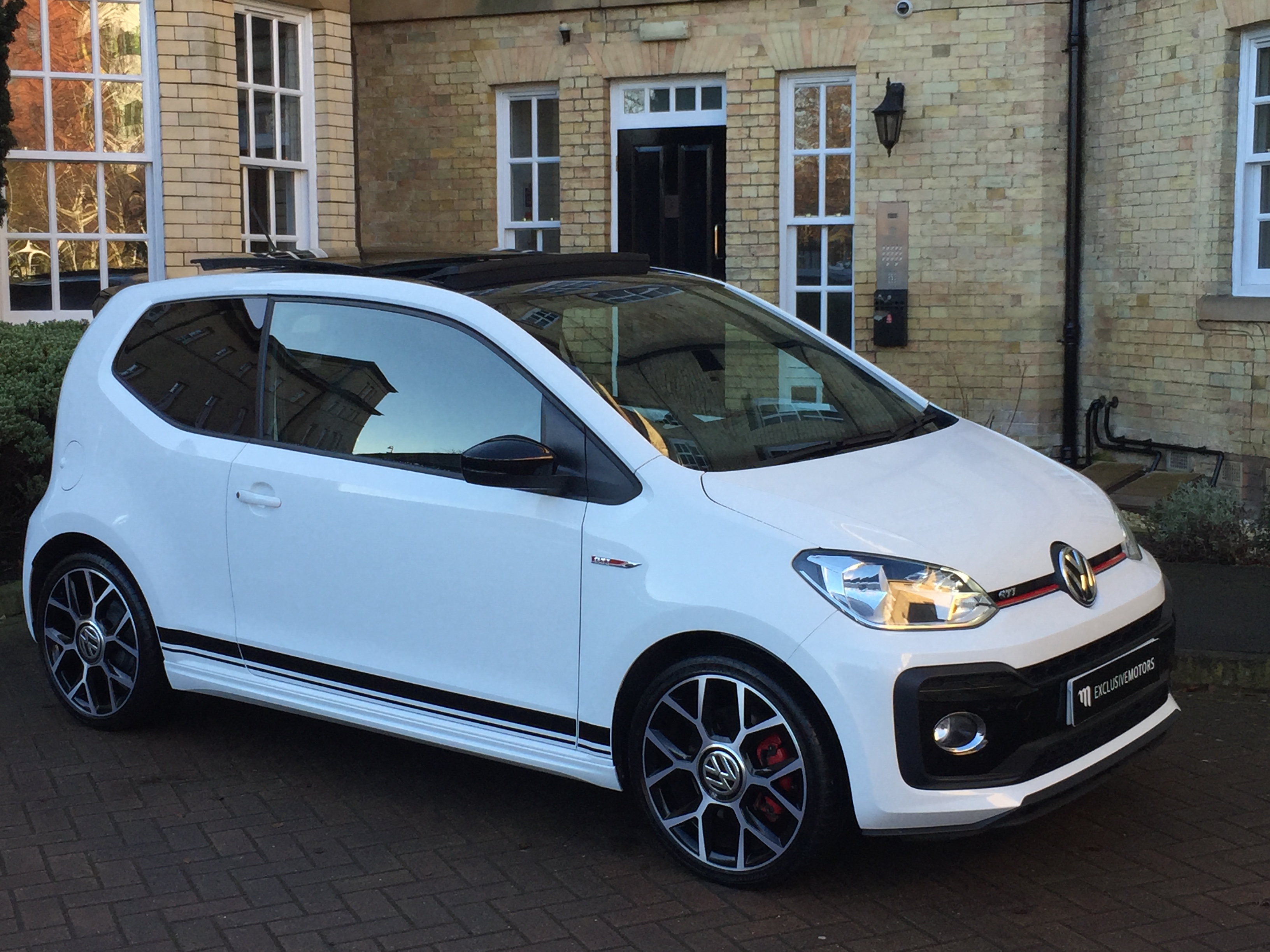 "
Excellent customer relations
A gentleman who is true to his word. Nothing was too much trouble.
Helen C - VW UP GTI - 3rd Jan 2020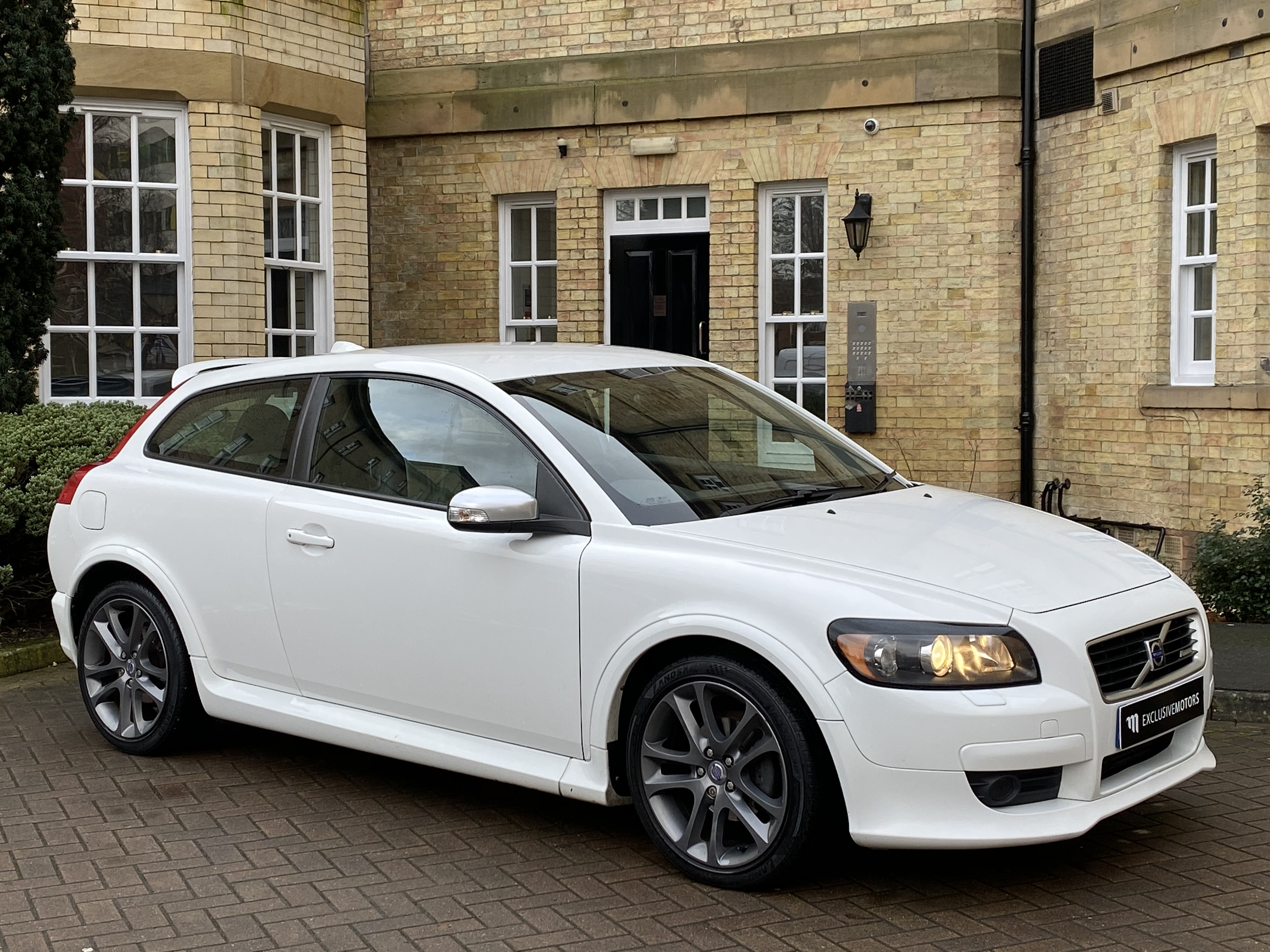 "
Volvo C30, great value for money
Sold me Volvo C30, Good communication, competitive price, told me everything I wanted to know about the car that had full service history and MOT.
Vadims S - VOLVO C30 - 31st Dec 2019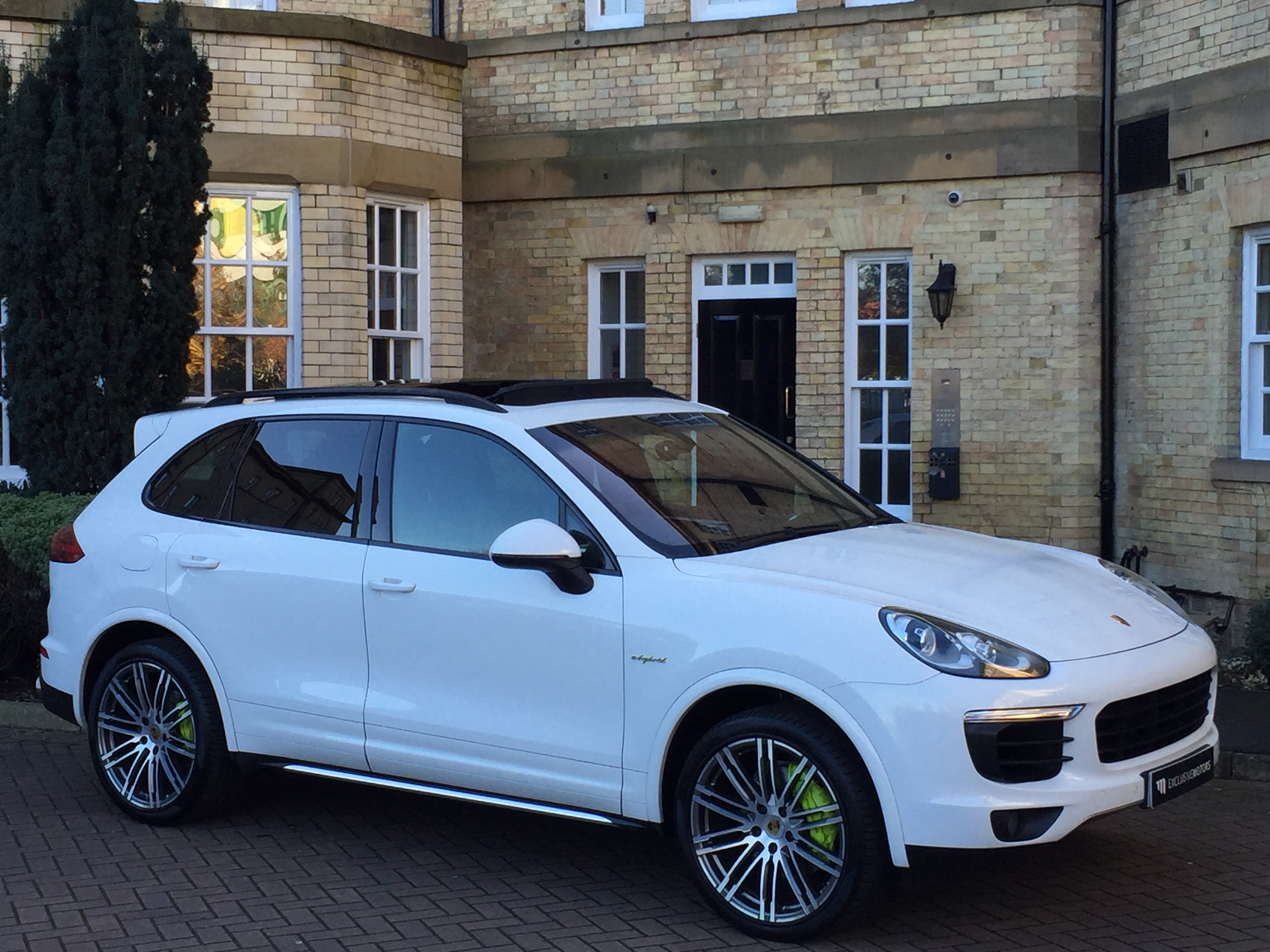 "
Excellent Seller
Excellent Seller. Purchased a Porsche cayenne e hybrid with all extras for a brilliant below market price. The car was exactly as described, with loads of extras. I rang up about the car, and a few days later we travelled 200 miles to Wakefield, we were greeted by Shaf and his wonderful family. I am extremely happy with my beautiful car I have purchased from an honest and trustworthy guy, who is passionate about what he does, an excellent professional family run business that I strongly recommend to anyone looking anyone looking to purchase a genuine top spec car. It was a real pleasure doing business with Exclusive Motors an excellent buying experience, it was like buying a car from a friend. Thank you Shaf, look forward to seeing you again.
Gulnaz A - PORSCHE CAYENNE - 24th Dec 2019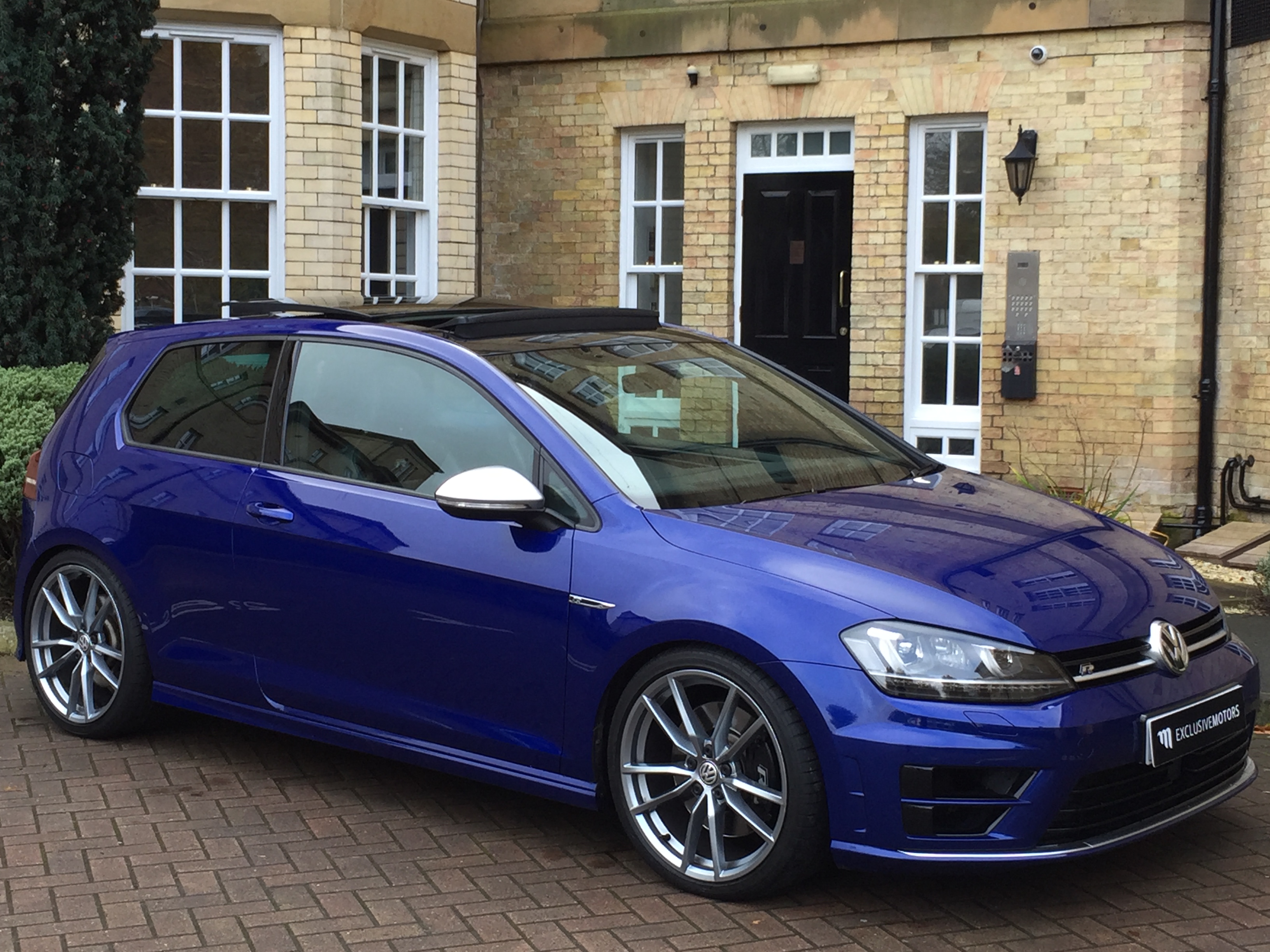 "
Fast, hassle free way to buy
Top quality service start to finish. Cant fault anything. The car was well described over the phone. Went to view (easy to find) left with a deal. Rang the next morning to leave deposit, collected the following day freshly serviced and MOT'd. Would highly recommend!
Matthew G - VW GOLF R - 19th Dec 2019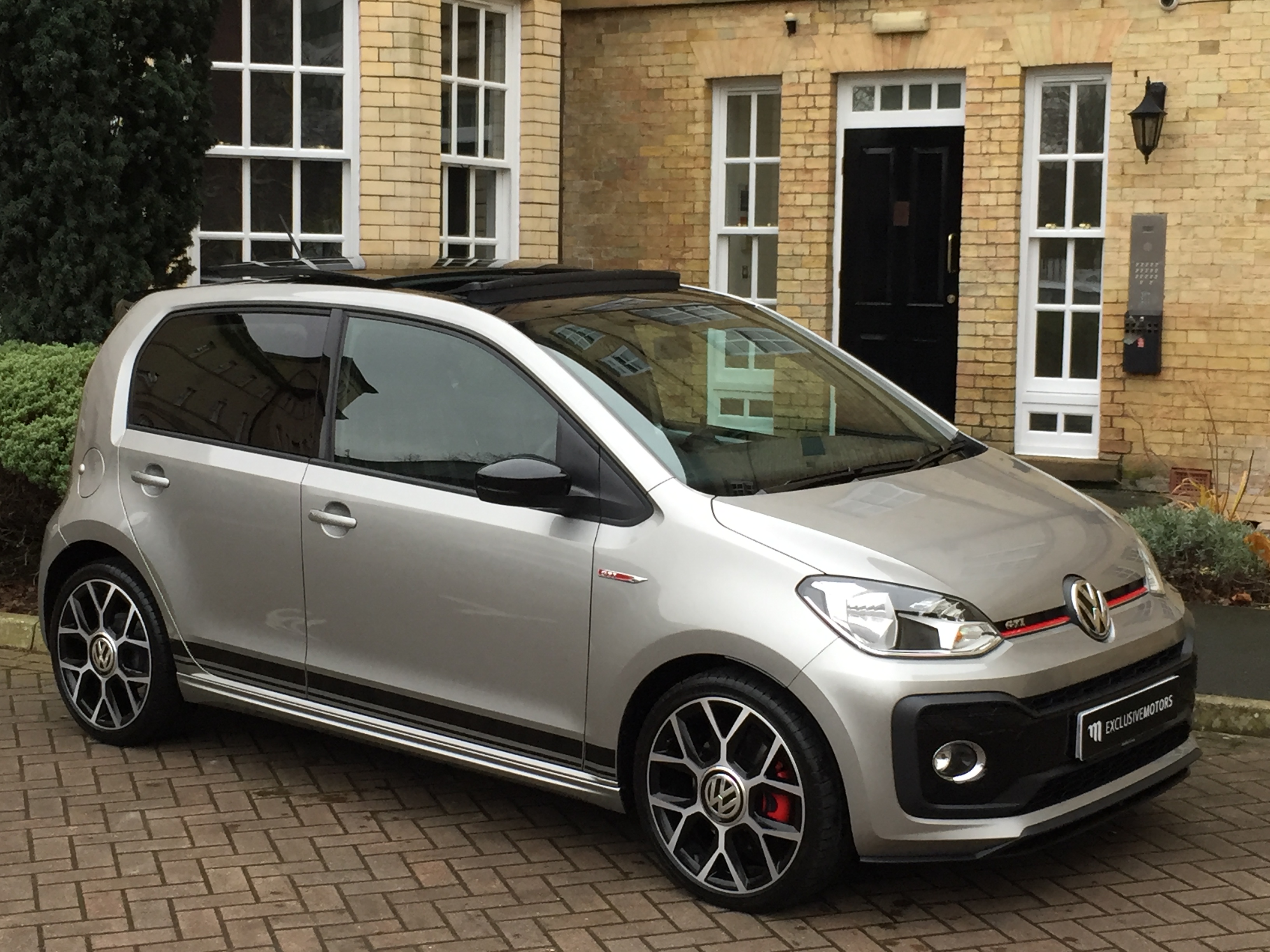 "
Incredibly helpful with perfectly prepared stock
I've recently traded my car for one of Exclusive Motors stock and was delighted both with the way the car was immaculately presented, the fair way they negotiated a Part Ex value and all the help with DVLA paperwork. A very stress free experience. After 400 miles the car I bought still puts a smile on my face when I get in. (A VW Up GTI).
Christopher S - VW UP GTI - 18th Dec 2019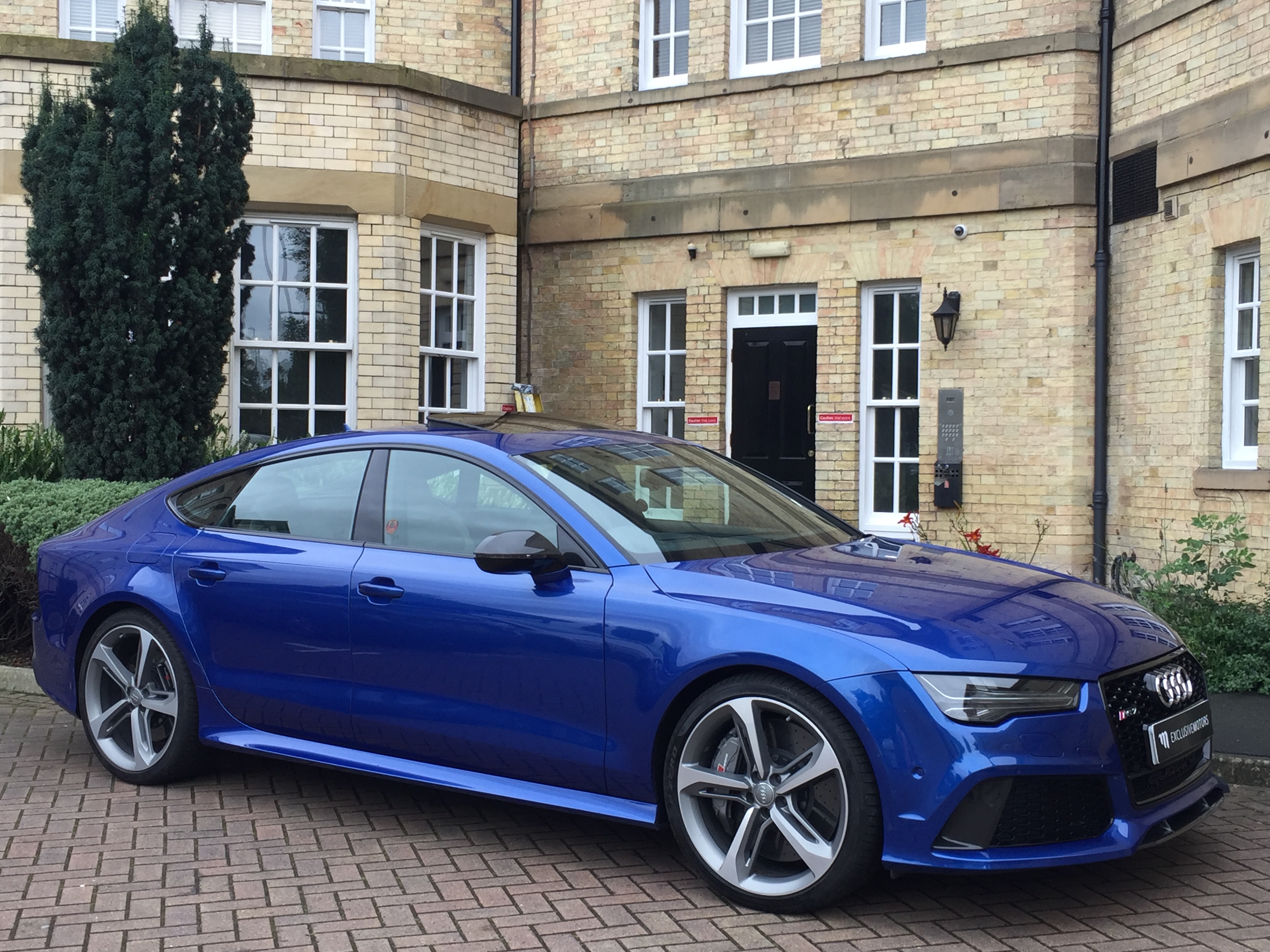 "
Excellent service 10 out of 10
Great service all the way from the start till the end, very welcoming and honest person. The car is brilliant and would recommend his services to anyone.
Rayco P - AUDI RS7 - 3rd Dec 2019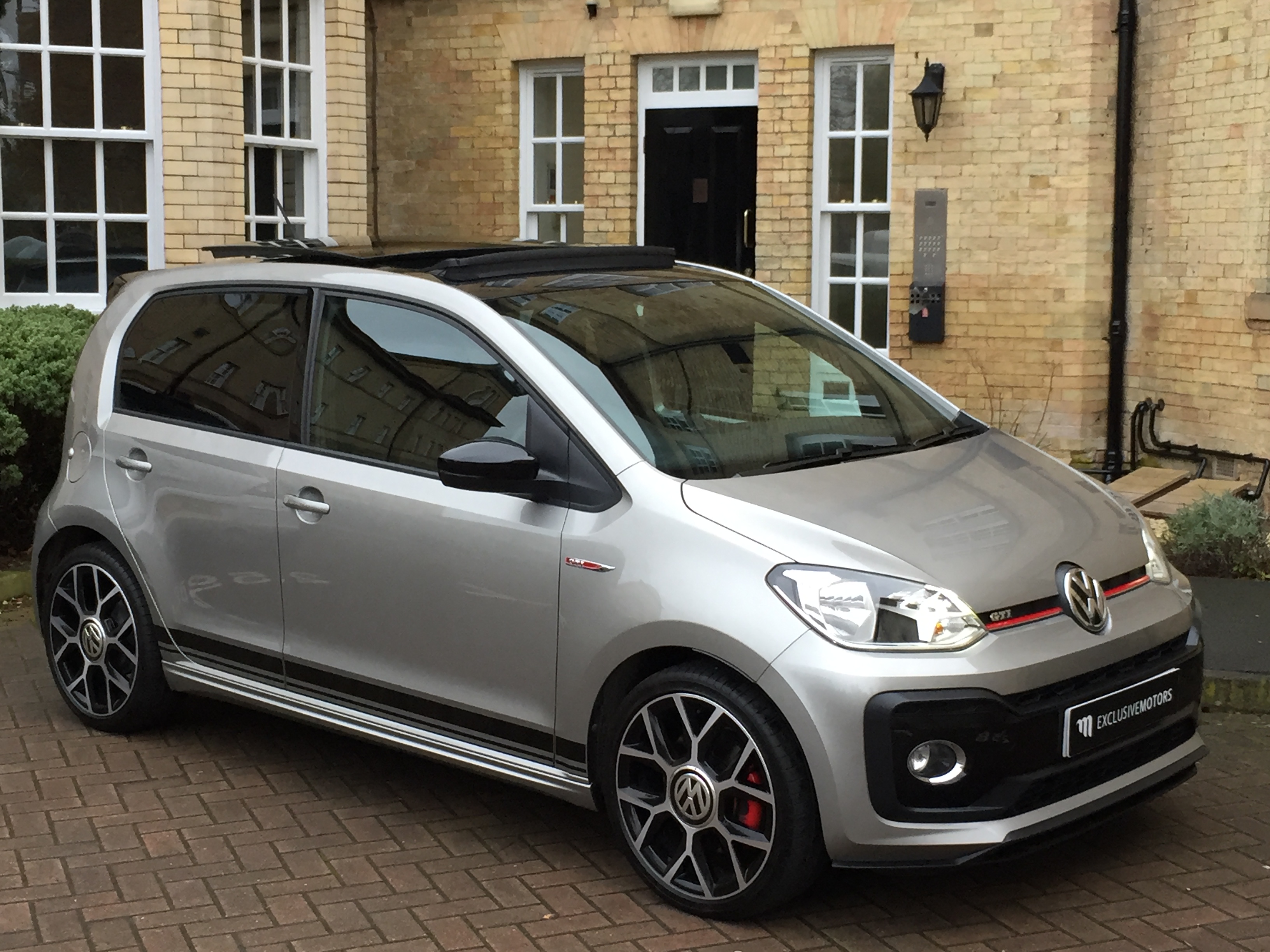 "
Up Gti Test Drive and Purchase
Able to view and test drive the car that day, excellent condition vehicle and knowledgeable salesman
Timothy D - VW UP GTI - 30th Nov 2019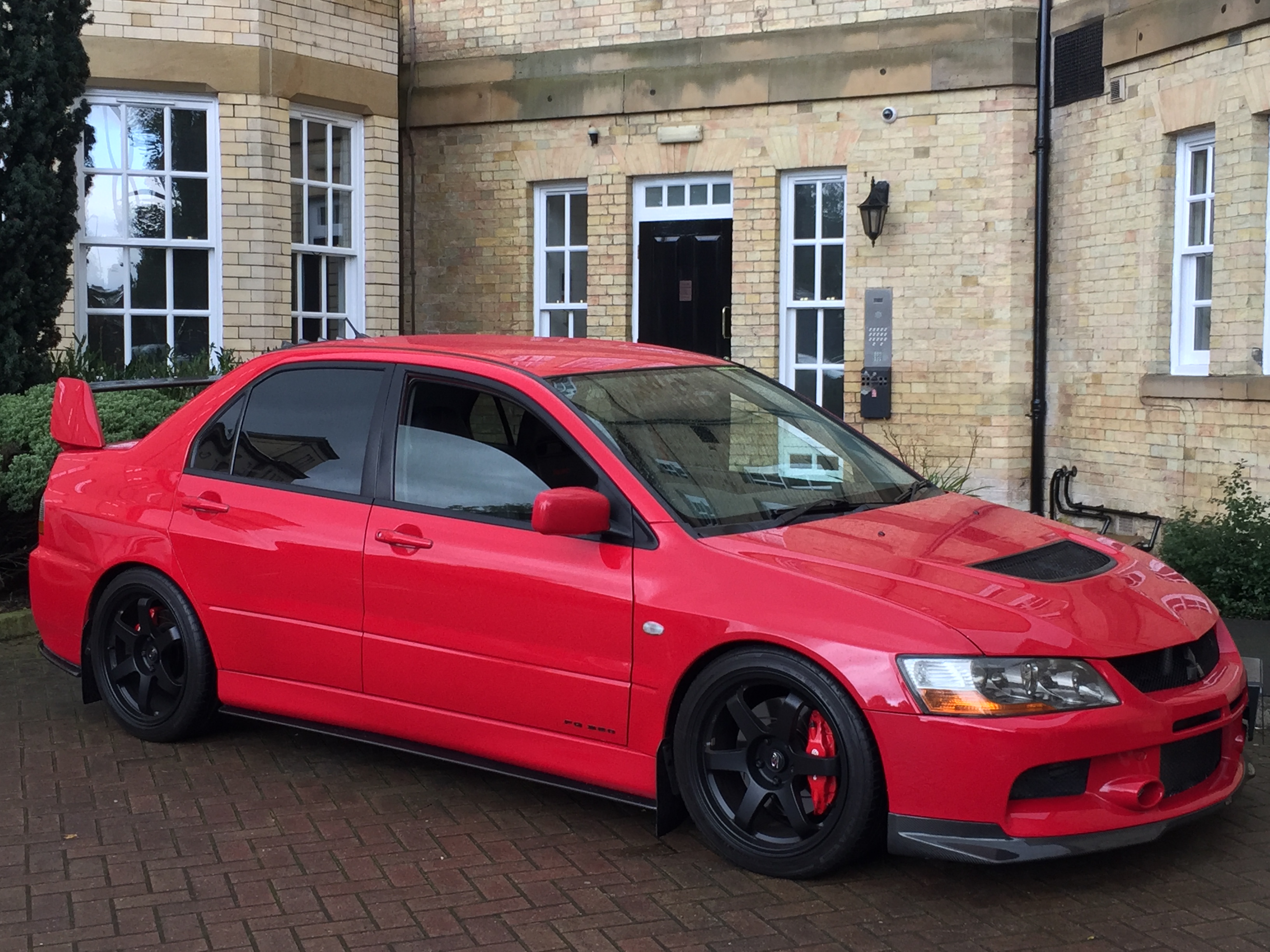 "
Great service all round!
Couldn't fault the service at all, really accommodating throughout the whole process from viewing to collection.
Danny S - MITSUBISHI EVO - 29th Nov 2019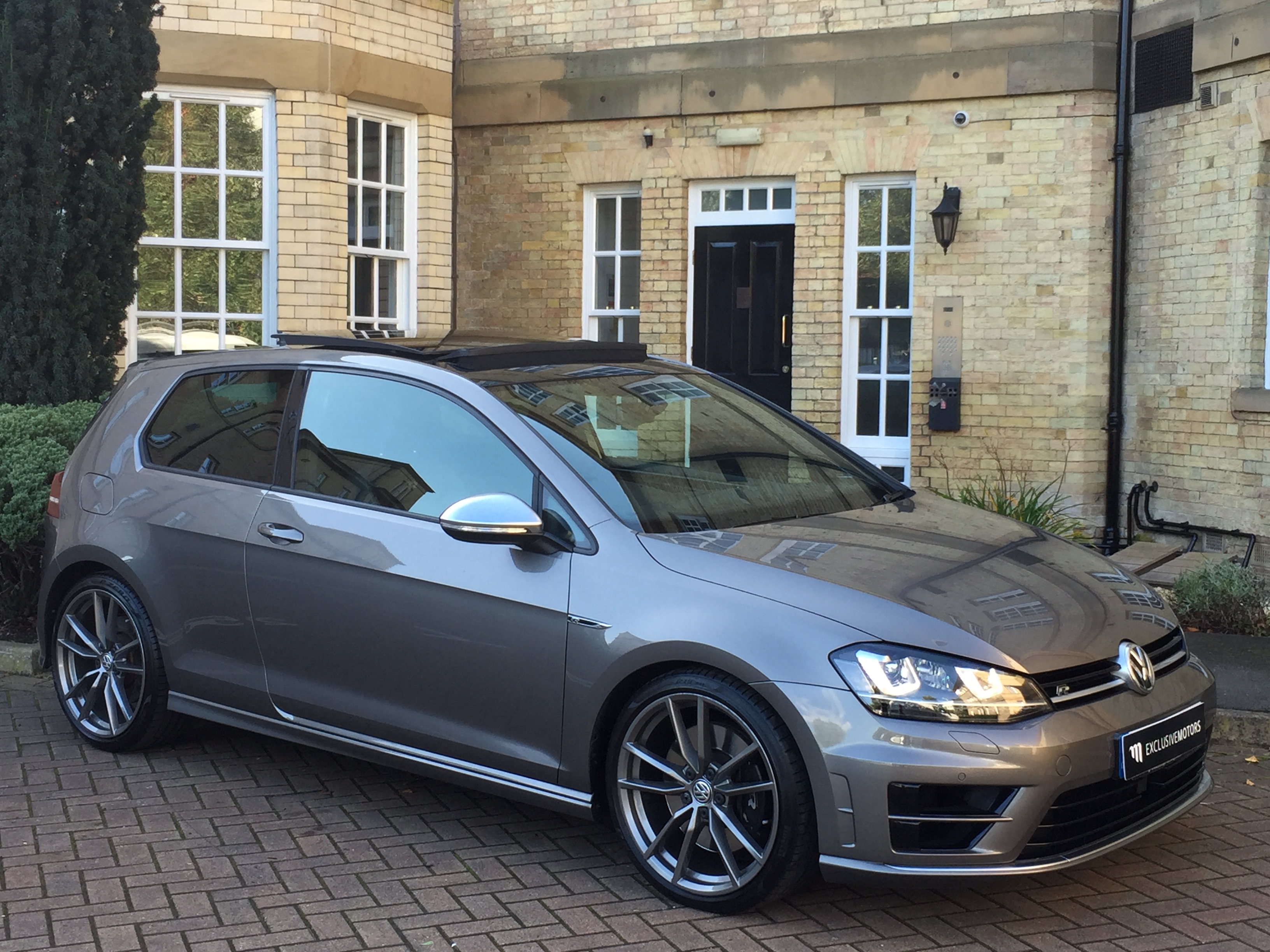 "
One happy customer
Very accommodating and easy to deal with. Car just as described.
James B - VW GOLF R - 24th Nov 2019
"
Great experience
Top rated seller. Great experience from initial contact to collection of my Up! GTI. Many thanks.
Steve M - VW UP GTI - 11th Nov 2019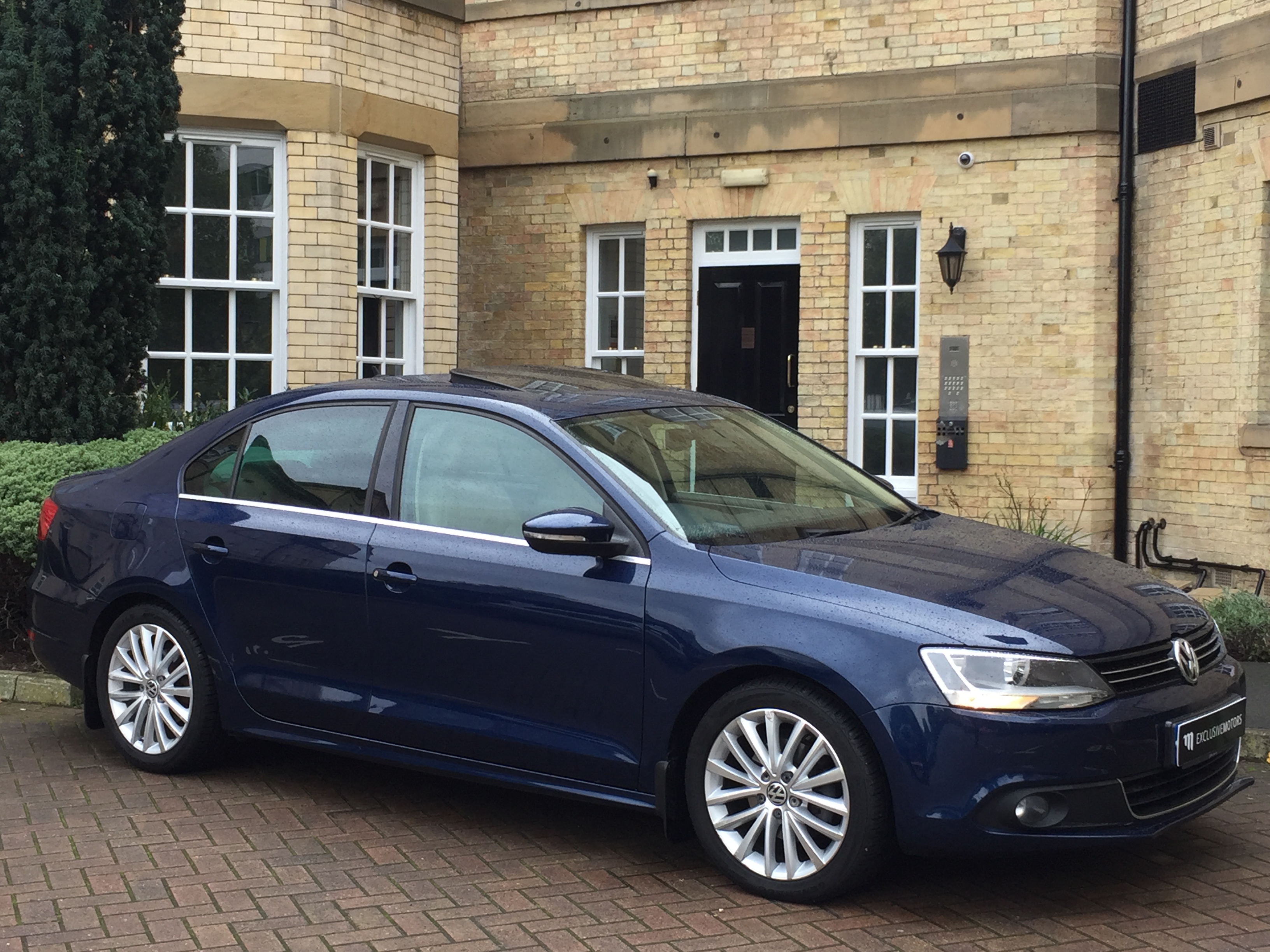 "
1st Class
After searching online for a vehicle, the ideal car was found on the Exclusive Motors website. With only one phone call, it was apparent that the customer service would be first class - versatile throughout as I had to travel 500 miles to obtain car. I was not disappointed in the vehicle or the 5 star service.
Daniel D - VW JETTA - 9th Nov 2019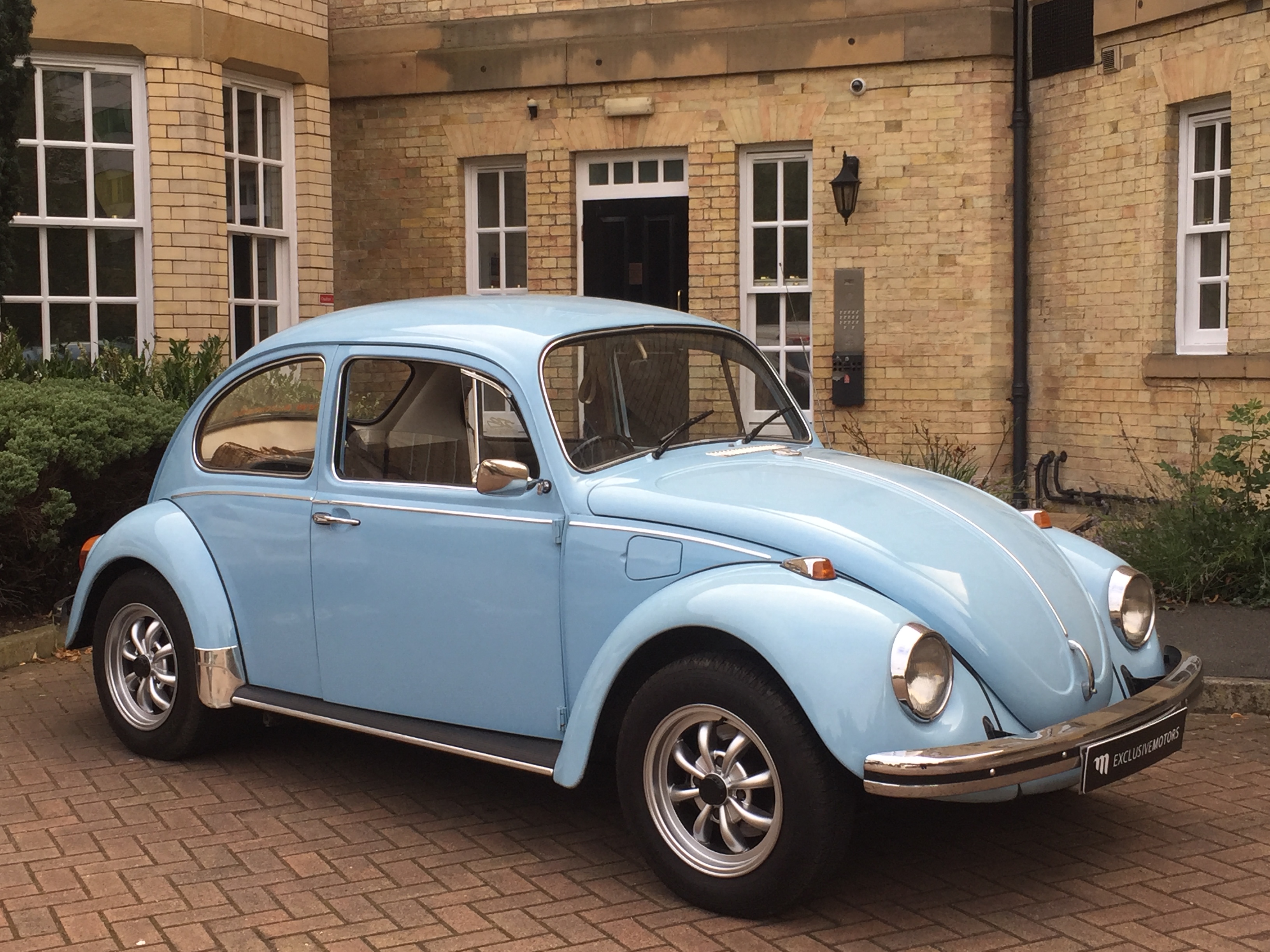 "
Exclusivemotors.
Very good communication throughout car buying process. Would use again.
John C - VW BEETLE - 4th Nov 2019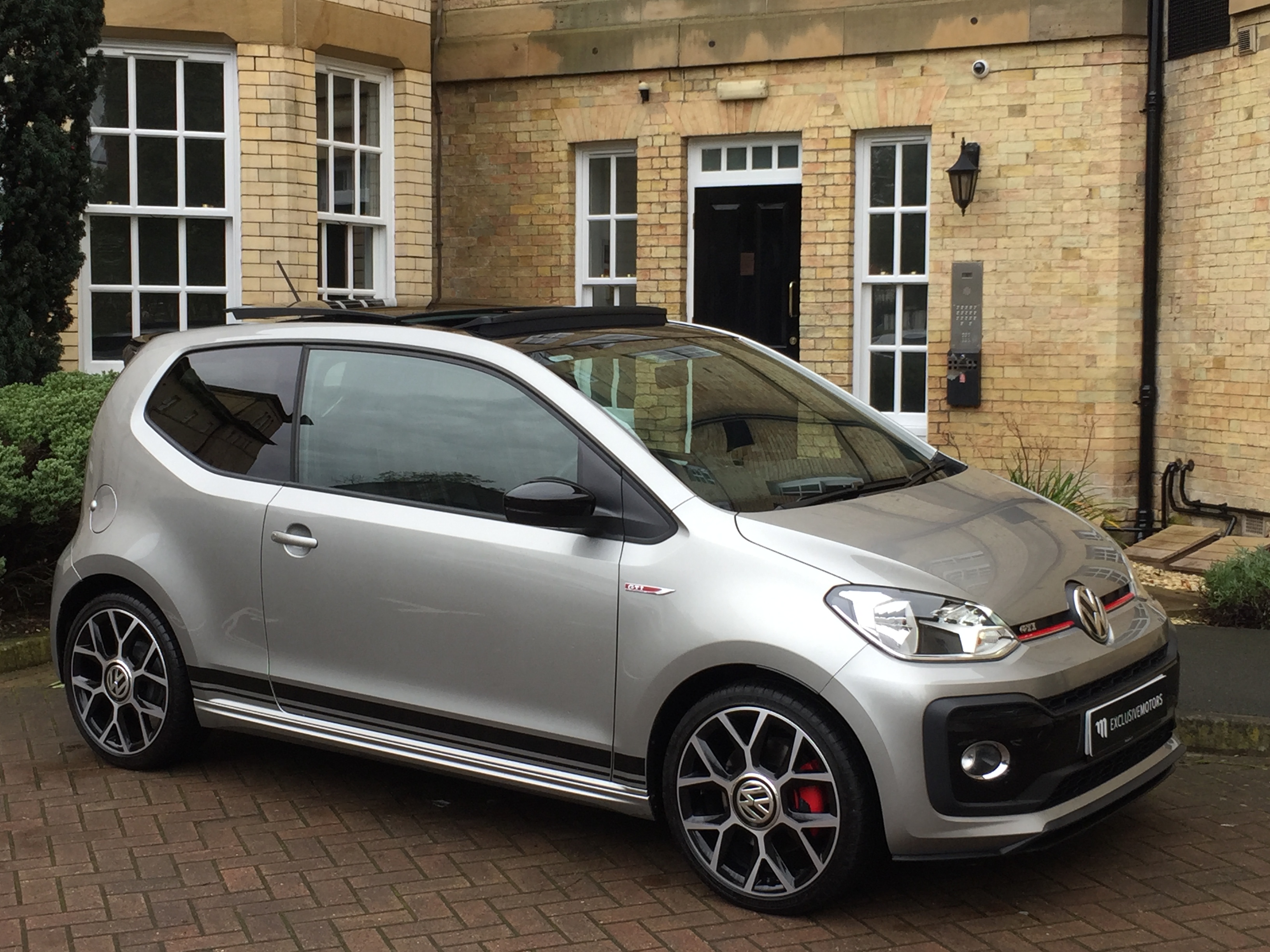 "
Outstanding
Brilliant service and a great experience from beginning to end. I read the positive testimonials on the Exclusive Motors website before I made my enquiry and was initially sceptical , but having met Shaf all I can say is that I echo every positive comment given. Shaf welcomed me into his family home and treated me like one of the family when I called to view the car, made sure I had a nice brew and even offered me one of his famous curries! I truly cannot speak highly enough of Shaf, he was like no car dealer I've ever met before, he's an honest, straightforward, lovely guy - it was like buying a car from my best friend. We quickly agreed a price after a short test drive and he was kind enough to deliver the car to my home address at 10.30 pm the next day. All in all the best car buying experience I have ever had, and I've bought and sold a lot of cars over the years! My Up GTI is great, and I very much look forward to dealing with Shaf again in the future. Recommended? You bet!
Gary W - VW UP GTI - 31st Oct 2019
"
Honest and friendly
Bought a few cars from here. All been good cars. Blokes honest and friendly. Long test drive. Not pushy. And makes a nice cup of tea.
Steven G - SKODA OCTAVIA VRS - 25 Oct 2019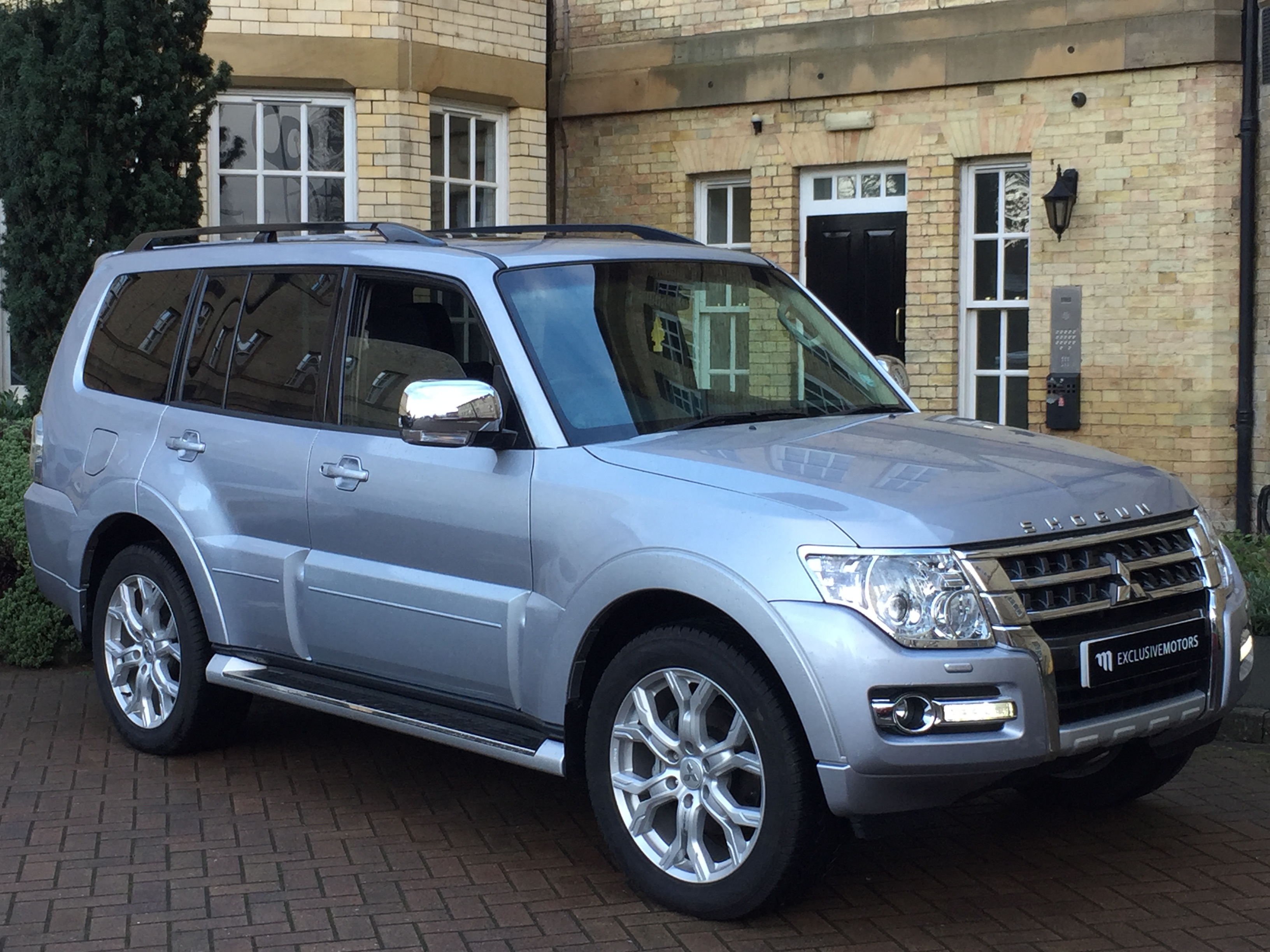 "
Genuinely honest and very knowledgeable guy
Great experience, very knowledgeable and thorough. Would definitely use Exclusive again. Many thanks
Ashley R - MITSUBISHI SHOGUN - 23 Oct 2019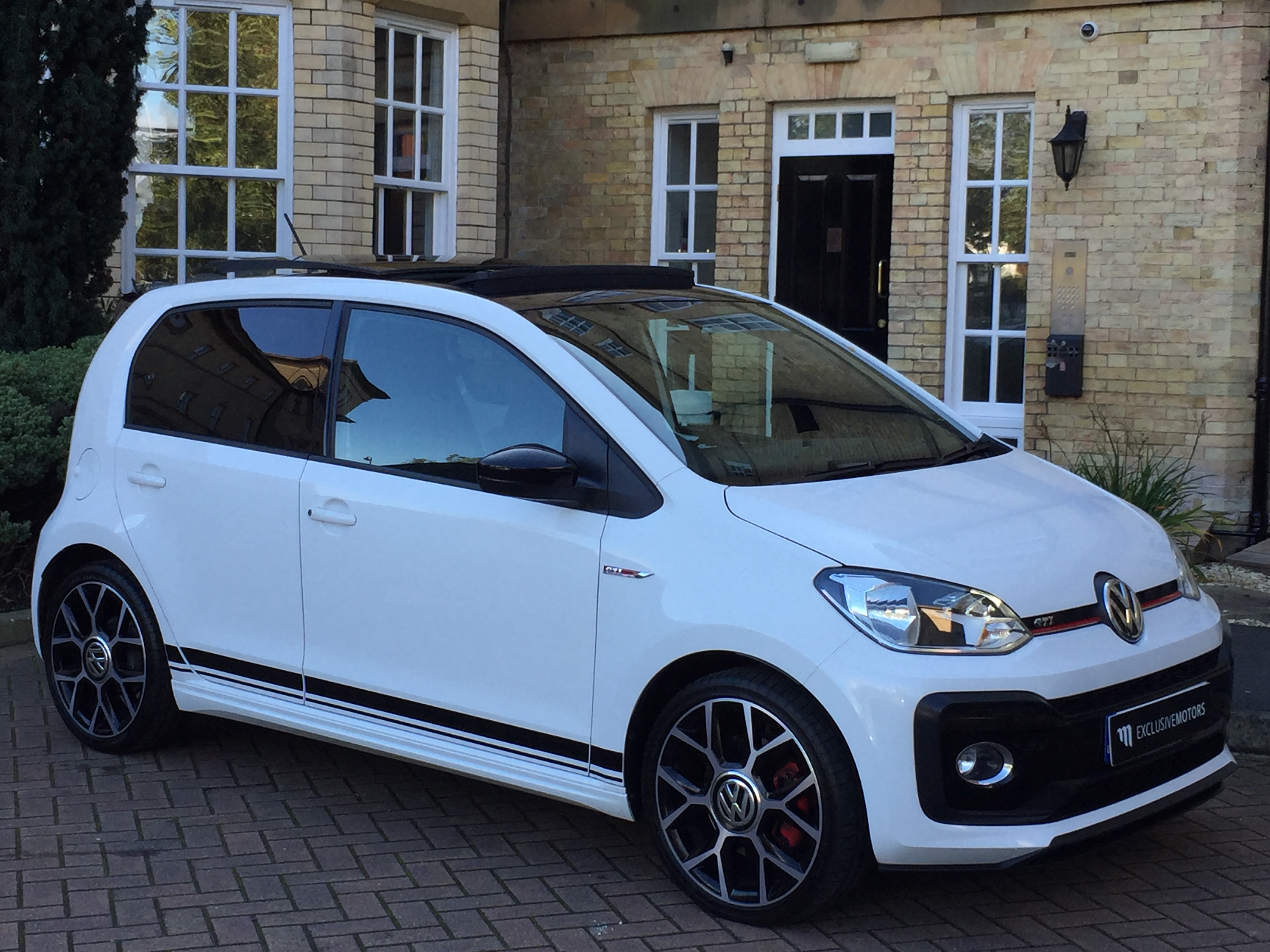 "
Highly recommended for your next car
Buying a car with Exclusive Motors was a great experience for us. They were quick to respond and the car is just as described. When we arrived to view/pick up our car after a long, cold, rainy drive, we were even offered a homemade meal; which we gladly accepted. Who does that these days?! We are happy with our new (used) car and pleased that we were treated like family. Thanks so much.
Luke T - VW UP GTI - 14 Oct 2019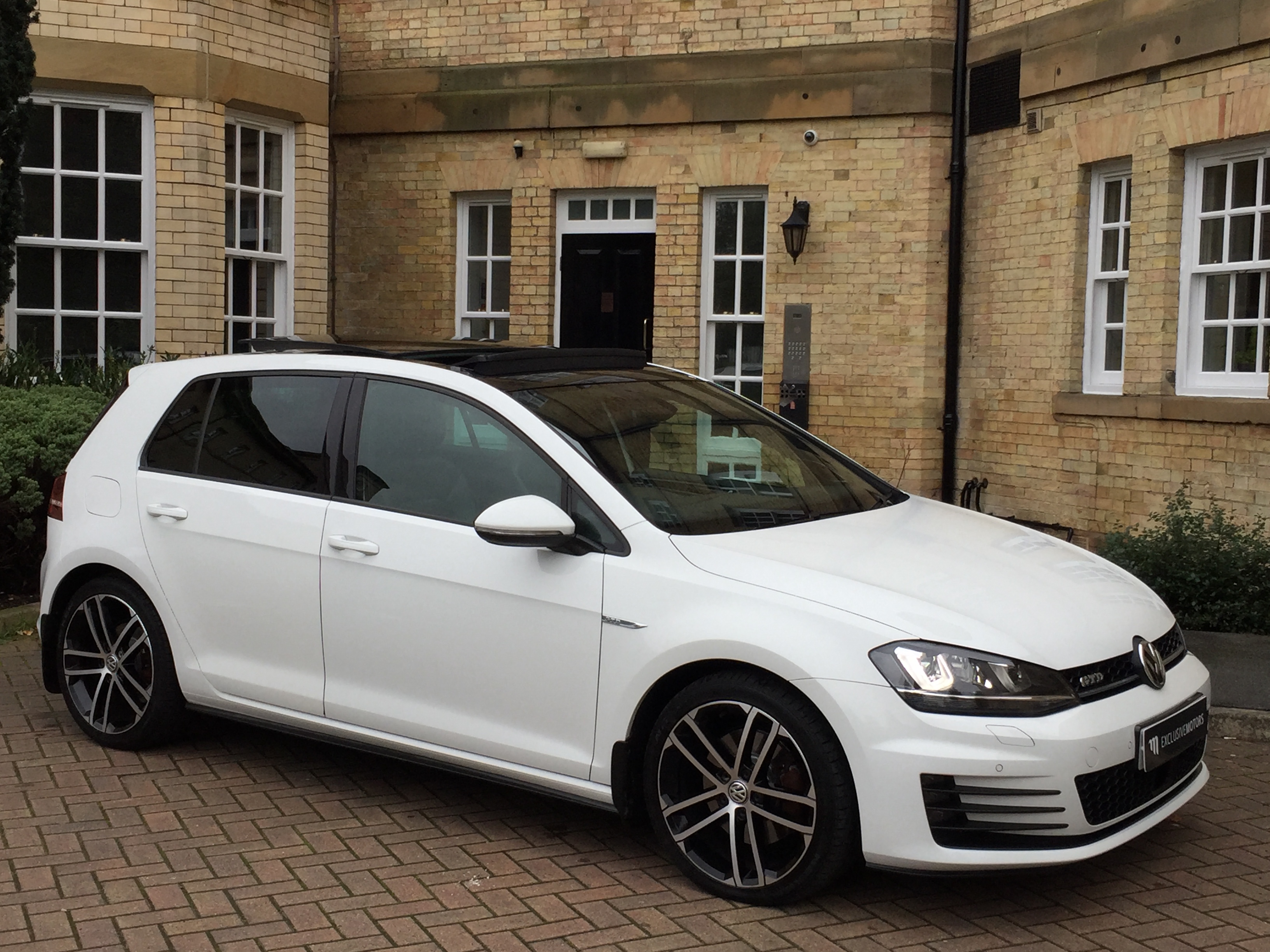 "
Great to deal with *****
During the whole process from first enquiry to purchase I found the seller to be attentive and helpful to my requests. I would recommend this seller to anyone *****


Simon B - VW GOLF GTD - 14 Oct 2019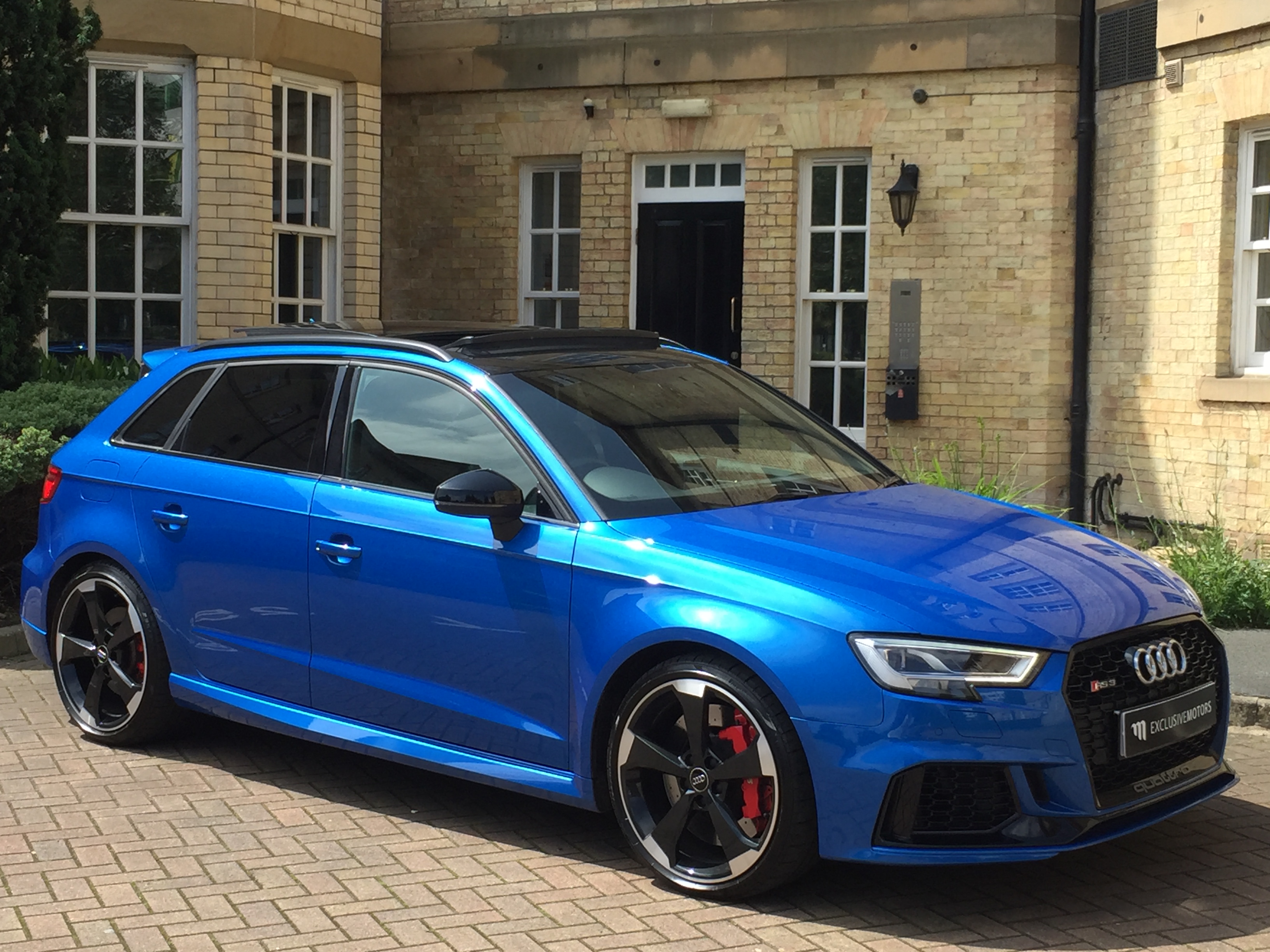 "
5 star from start to finish
Fantastic service from start to finish. The company was very professional in the way that it conducted the sale and the paperwork. The initial sales call was friendly and all my questions were answered. The car was described accurately and shaf even went the extra mile and sent me a video appraisal. The after service was also exceptional. I wouldn't hesitate buying another car from Exclusive Motors. Thanks for such a great service. James


James P - AUDI A3 - 23 Sept 2019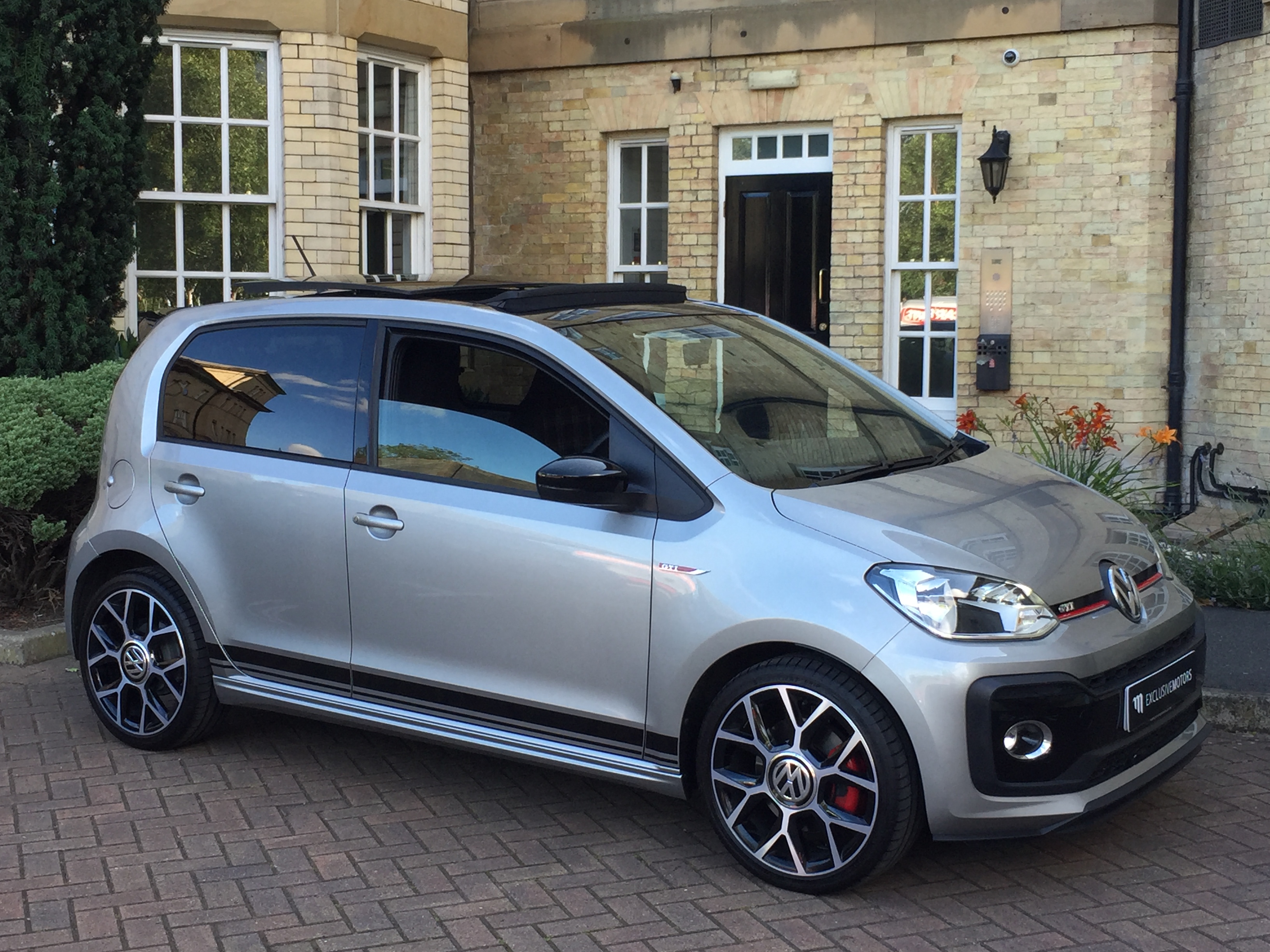 "
Excellent buying experience
From first contact to viewing, testing, buying and delivering the car nothing was too much trouble. We had a great buying experience and would happily deal with Exclusive Motors again. Highly recommended, 1st class service.


Kevin G - VW UP GTI - 17 Sept 2019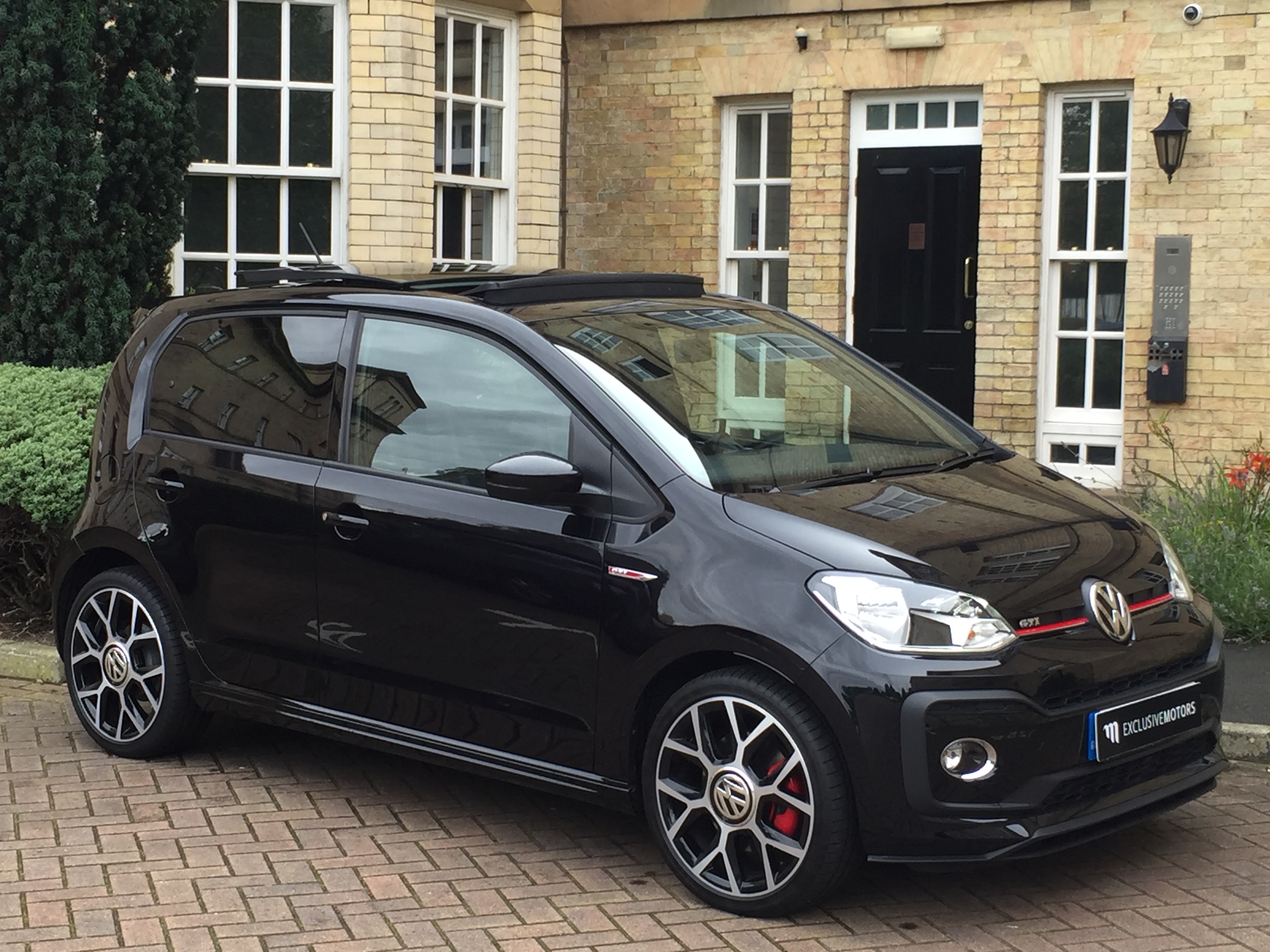 "
Highly recommended
Fantastic service including delivering to my temporary work location at exactly the time I needed it. Great quality car and very helpful overview of the vehicle. Would recommend


Mark B - VW UP GTI - 04 Sept 2019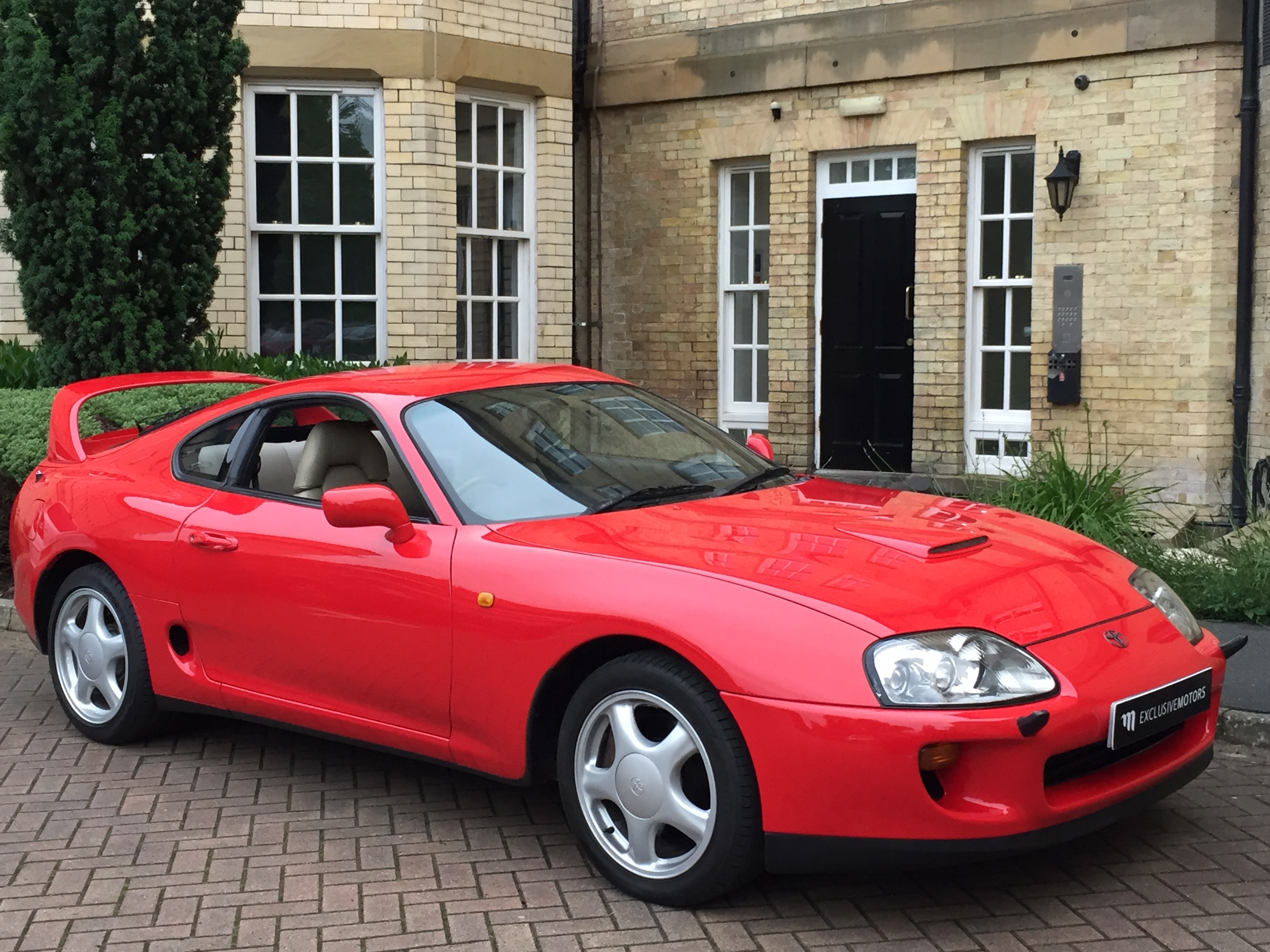 "
Thank you Exclusive Motors
Extremely happy with my beautiful new car and the purchase experience provided by Exclusive Motors. Previous encounters of this nature had left me with a less than favourable opinion of car dealers and to be honest I was expecting a tedious and uncomfortable process... to my surprise this was not the case; I was made to feel welcome by the family-run business and treated with respect, honesty and patience by the staff whose enthusiasm and passion for what they do was evident in their attitude and the standard of their stock. Genuinely hope to do business with Exclusive Motors when the time comes to purchase my next car, as rather than being something I will dread it will be something I can look forward to.


Wes T - TOYOTA SUPRA - 01 Sept 2019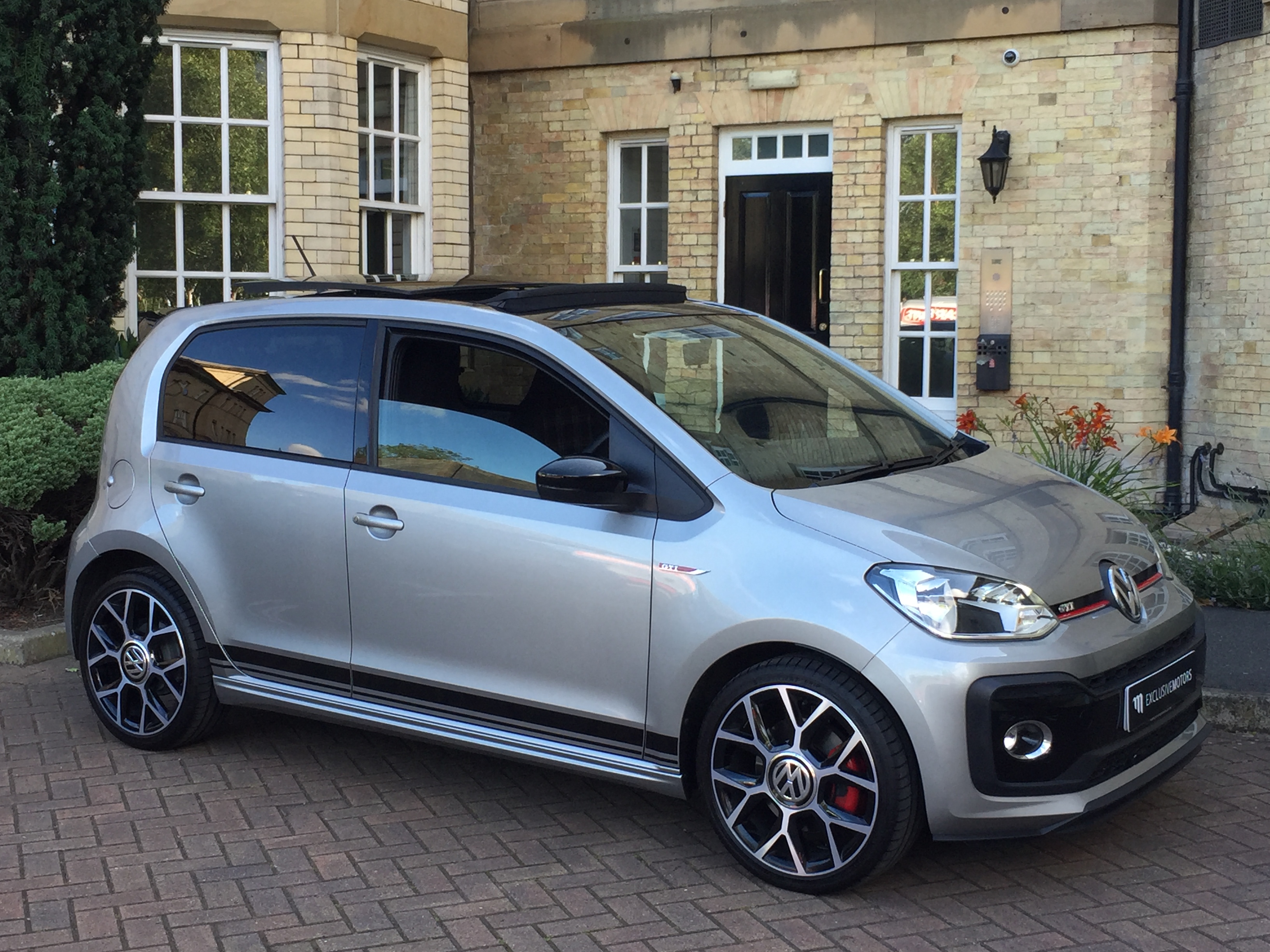 "
Great customer service and fair prices!
This is my second time dealing with this company. I have used them as a buyer and a seller. Fair prices in both instances. I can't fault the service and the customer service and I wouldn't hesitate to recommend.


Nick M - VW UP GTI - 25 July 2019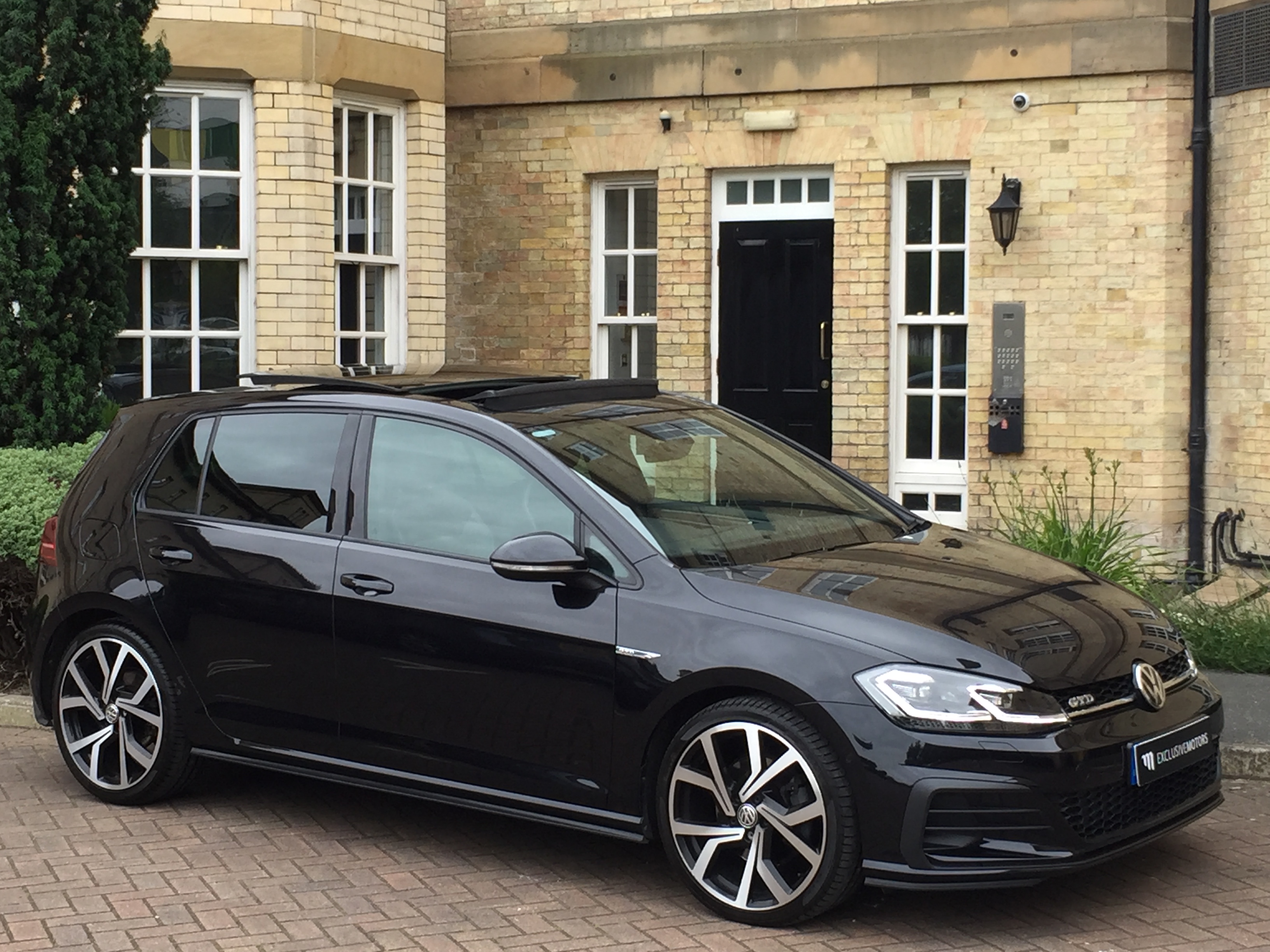 "
Wouldn't hesitate buying
Absolutely fantastic front the 1st email to even after I'd got home with car what a top bloke


Nigel R - VW GOLF GTD - 20 July 2019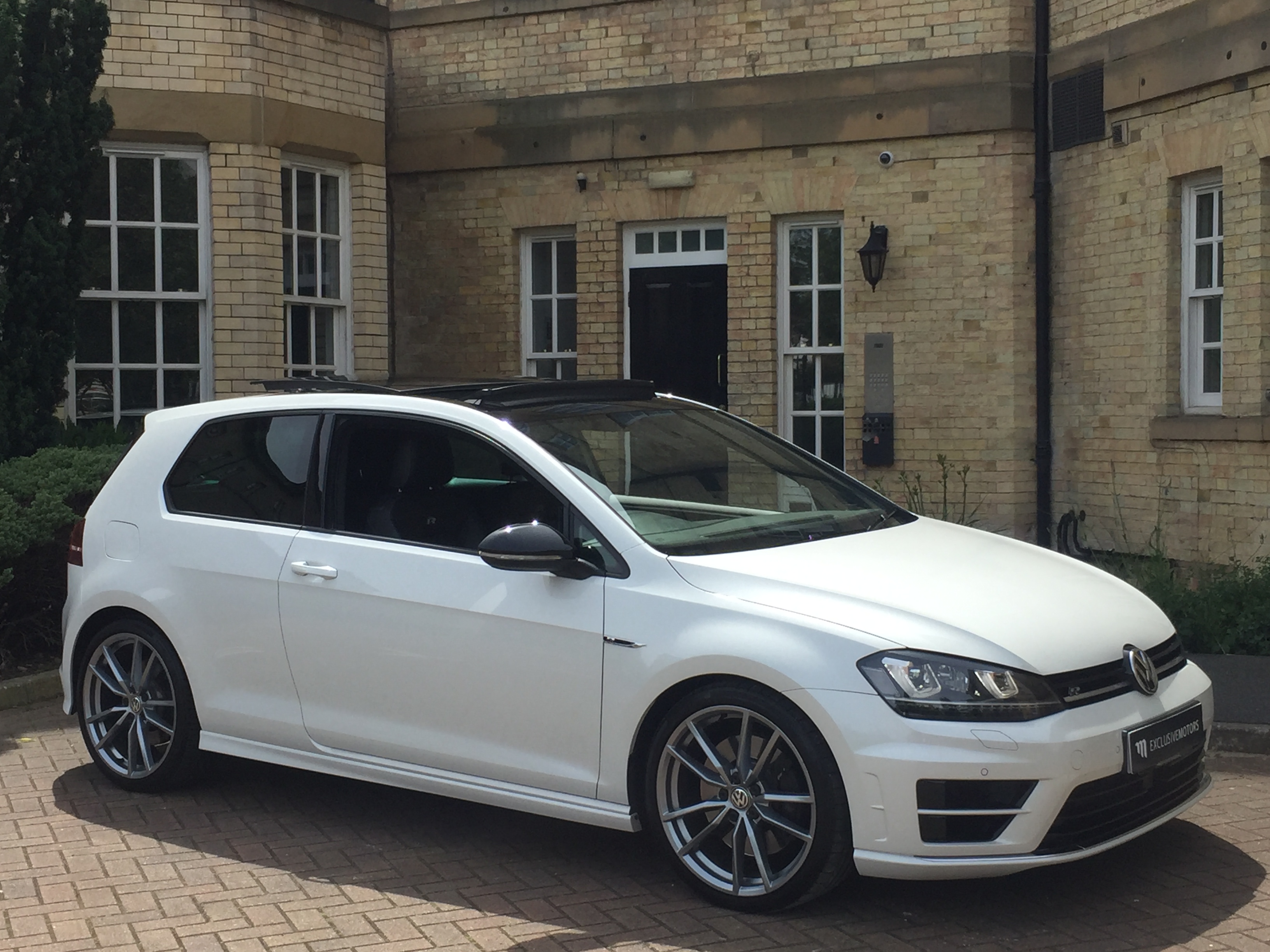 "
It was worth it if you looking for a call by call
What can I say 10 out 10 this Seller is brilliant deafly buy a car again thanks a lot


Nigel P - VW GOLF R - 20 July 2019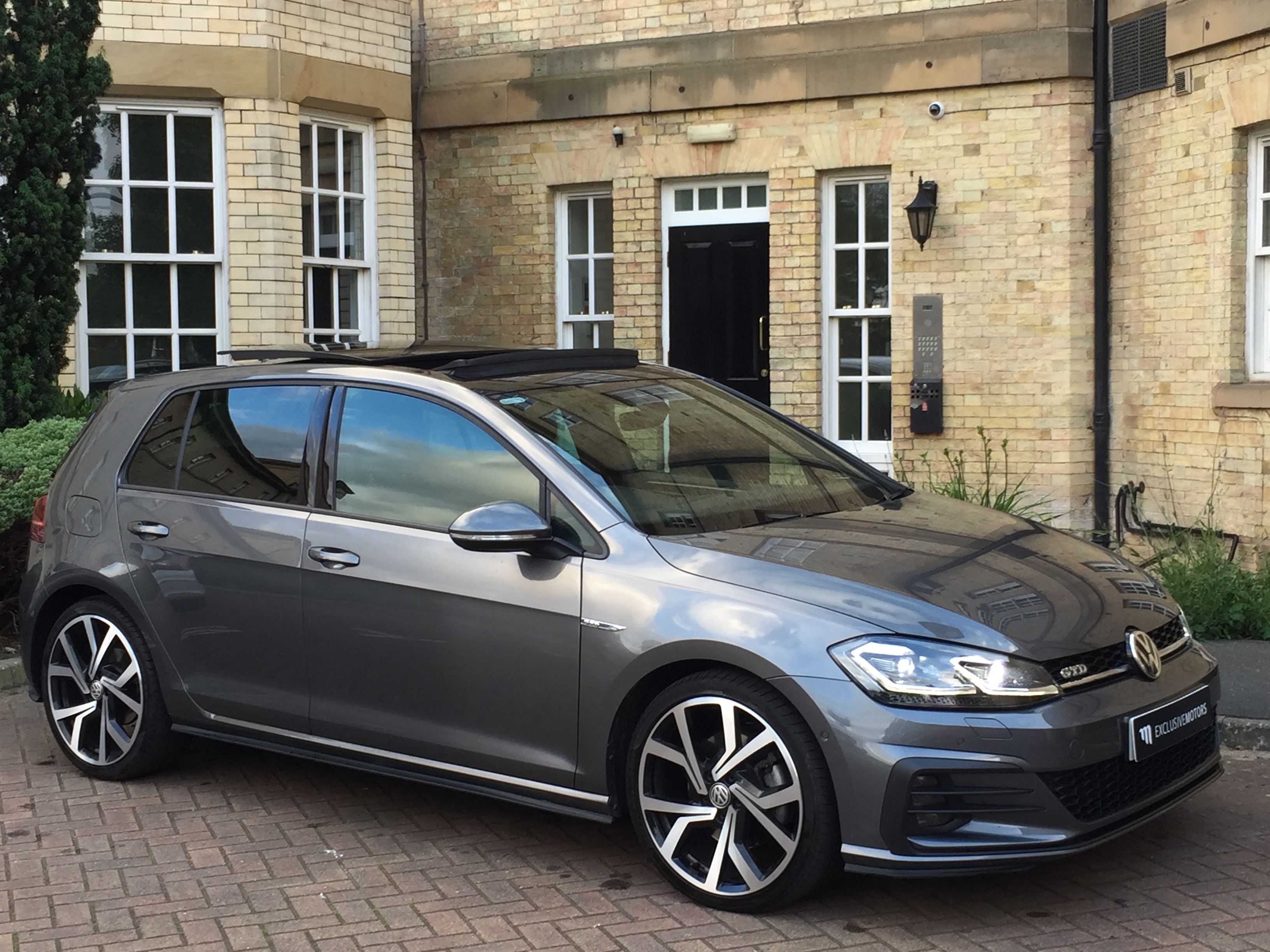 "
Excellent seller 5 star
I rang up about a car and the following day I went and purchased the car, no hassle everything went smoothly and the car is perfect, I would definitely recommend this seller to anybody looking to purchase a 5* car


Arshad M - VW GOLF GTD - 13 July 2019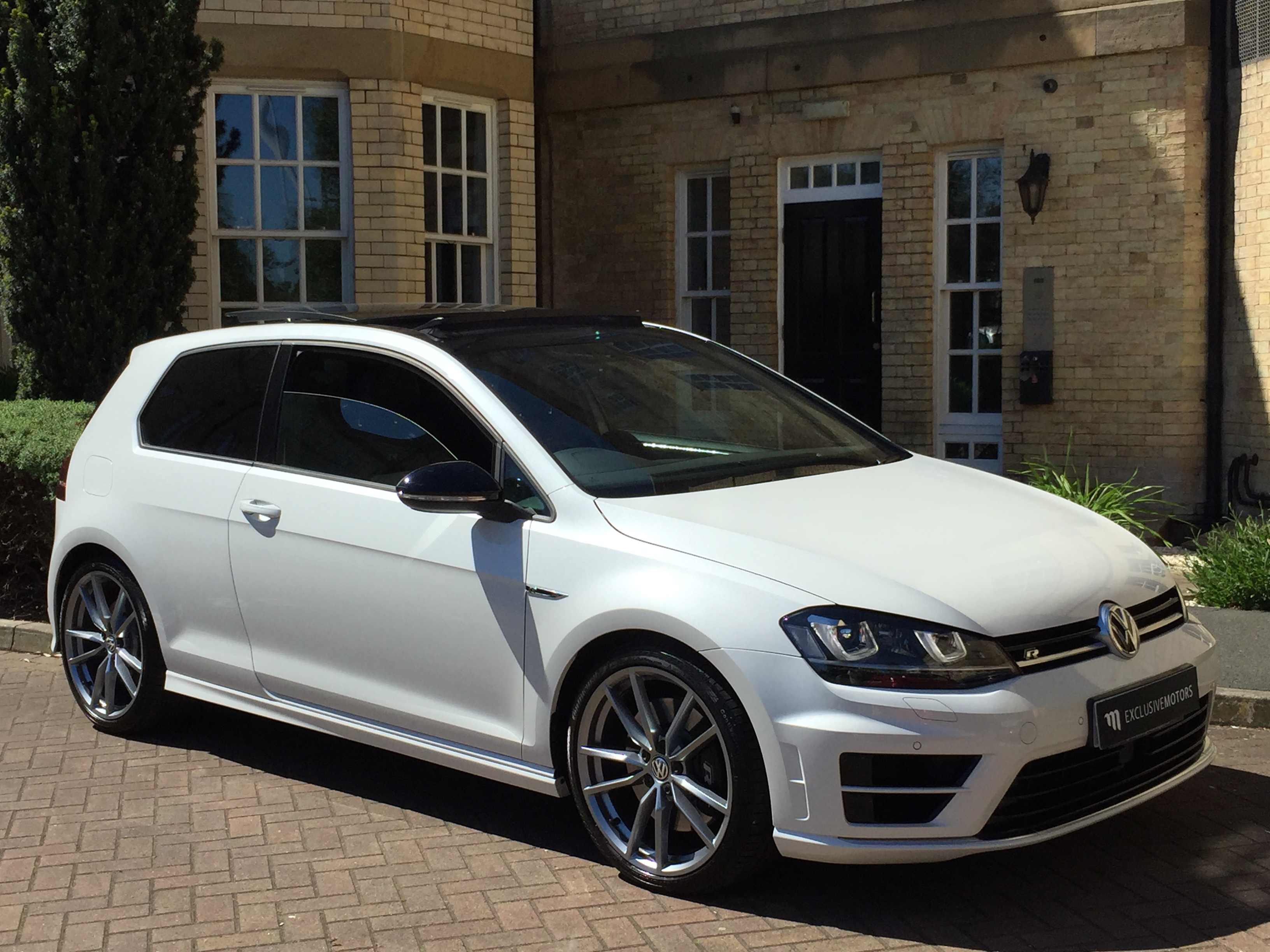 "
Number one for customer care
Just bought a Golf R from this company and the service was awesome I wanted the car quick and they arranged a same day delivery Highly recommend these guys Professional Trust worthy That's special Great service !


Paul C - VW GOLF R - 30 June 2019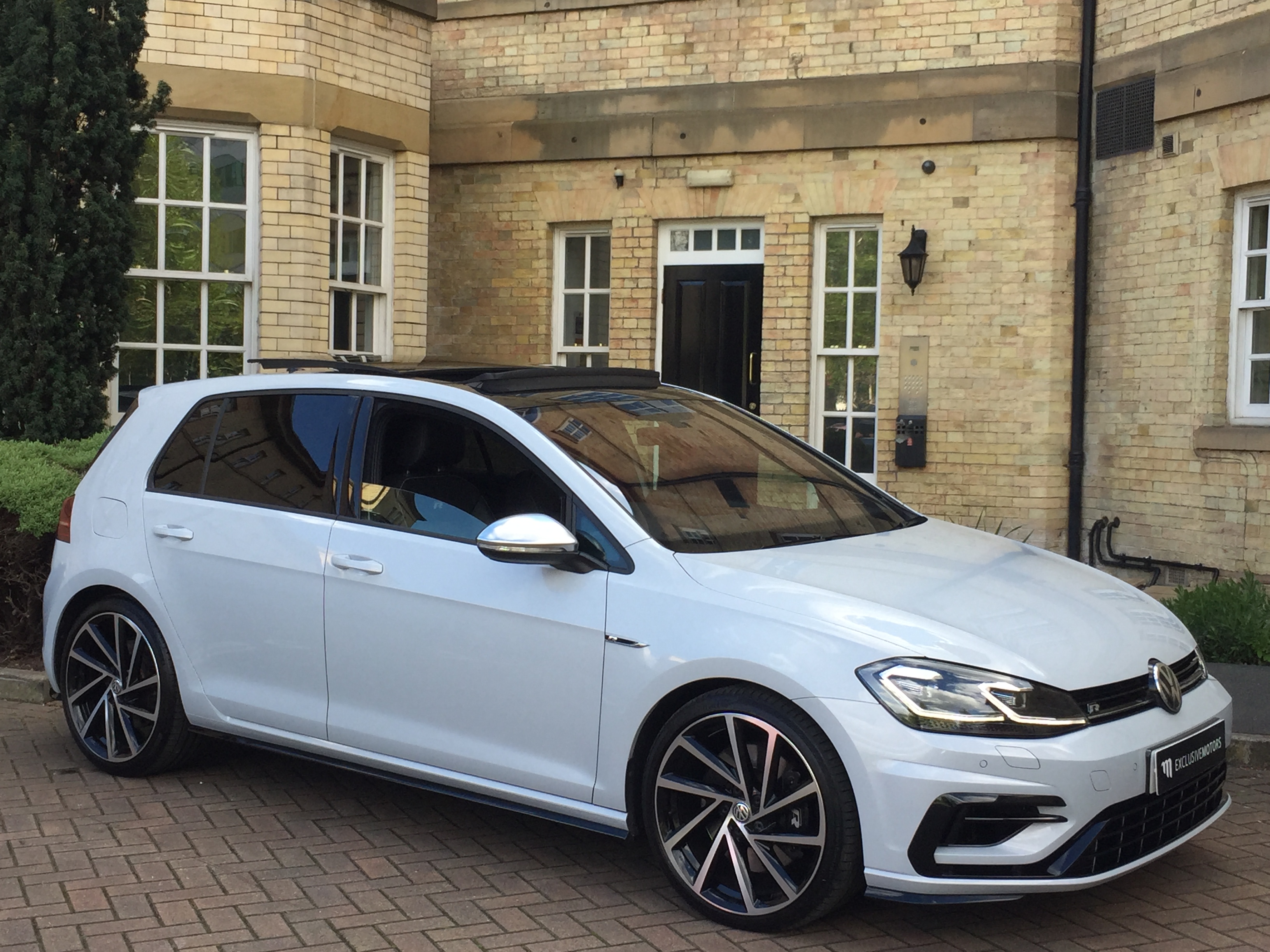 "
Golf R 2017
The seller certainly knows his cars and went above and beyond to ensure I was satisfied. Thanks


Lee I - VW GOLF R - 30 June 2019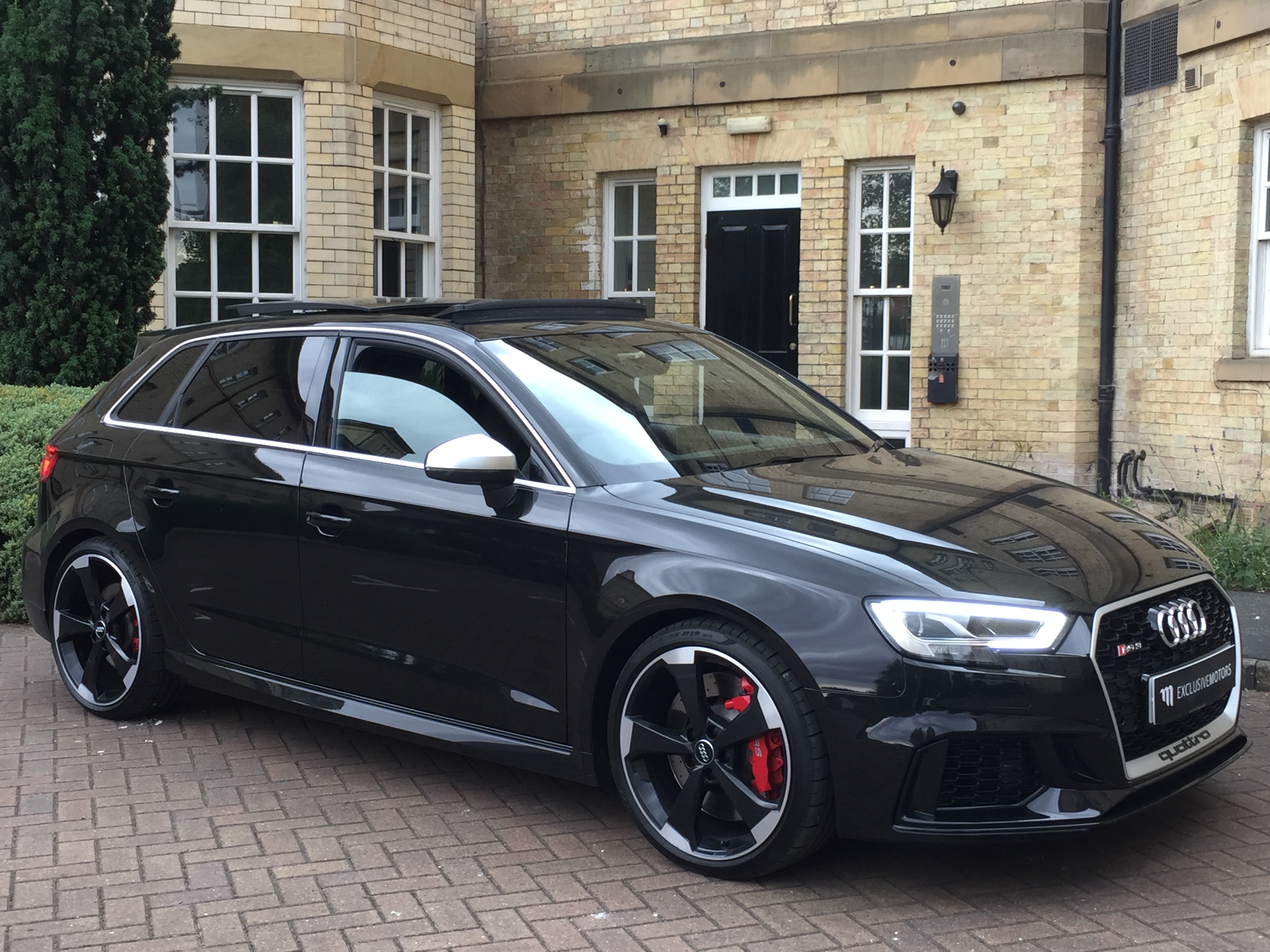 "
Highly Recommended Dealer
Excellent Service Provided , Car was spot on No Problem, as Described


Tamoor M - AUDI RS3 - 20 June 2019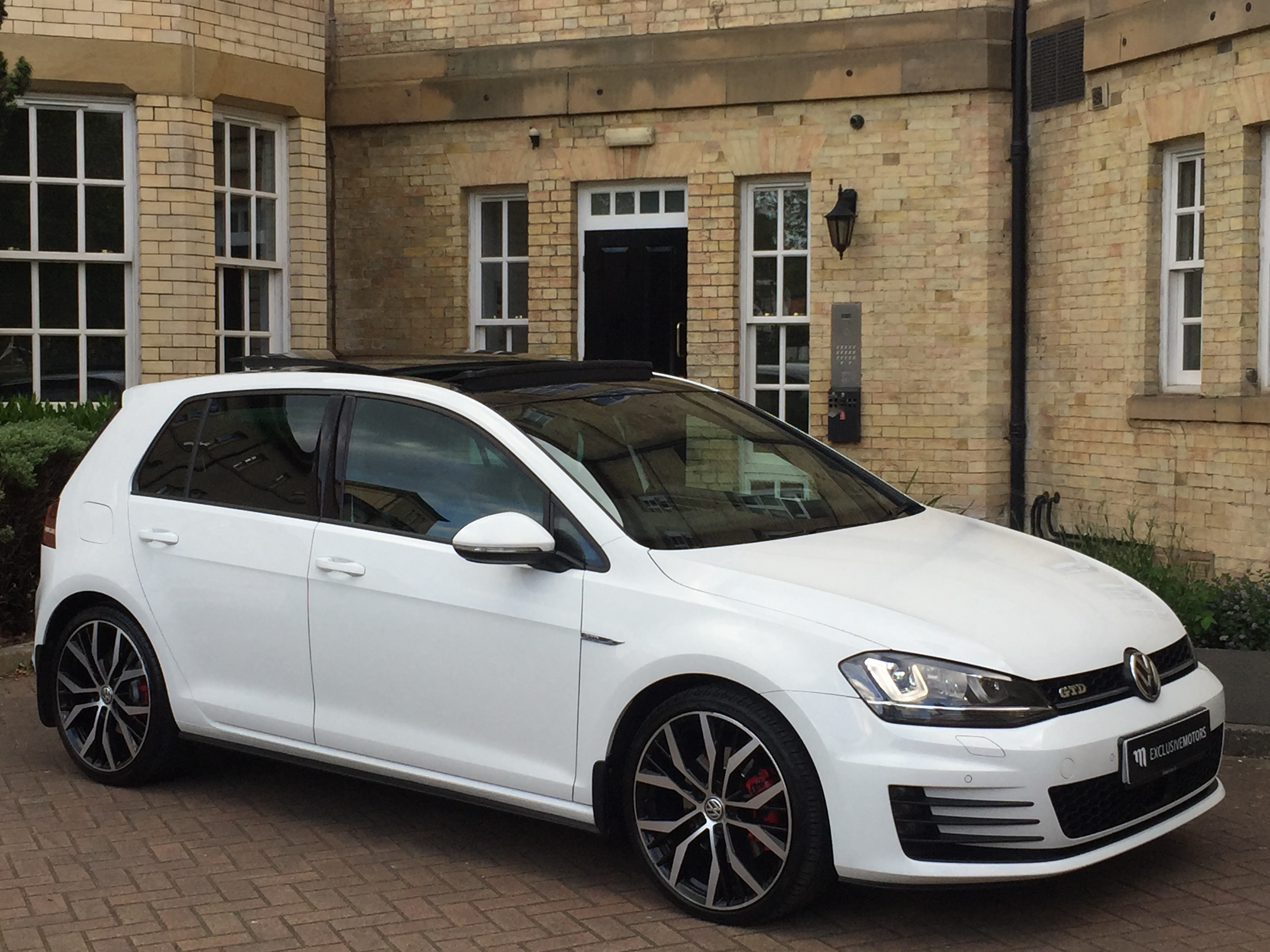 "
Amazing!! Definitely recommended A***
Had an amazing experience with this company! Saw this car and instantly given my deposit and received my car the following day! Delivered all the way to my door and was pleased with my car 100% I'm over the moon.


Ishtiak U - VW GOLF GTD - 16 June 2019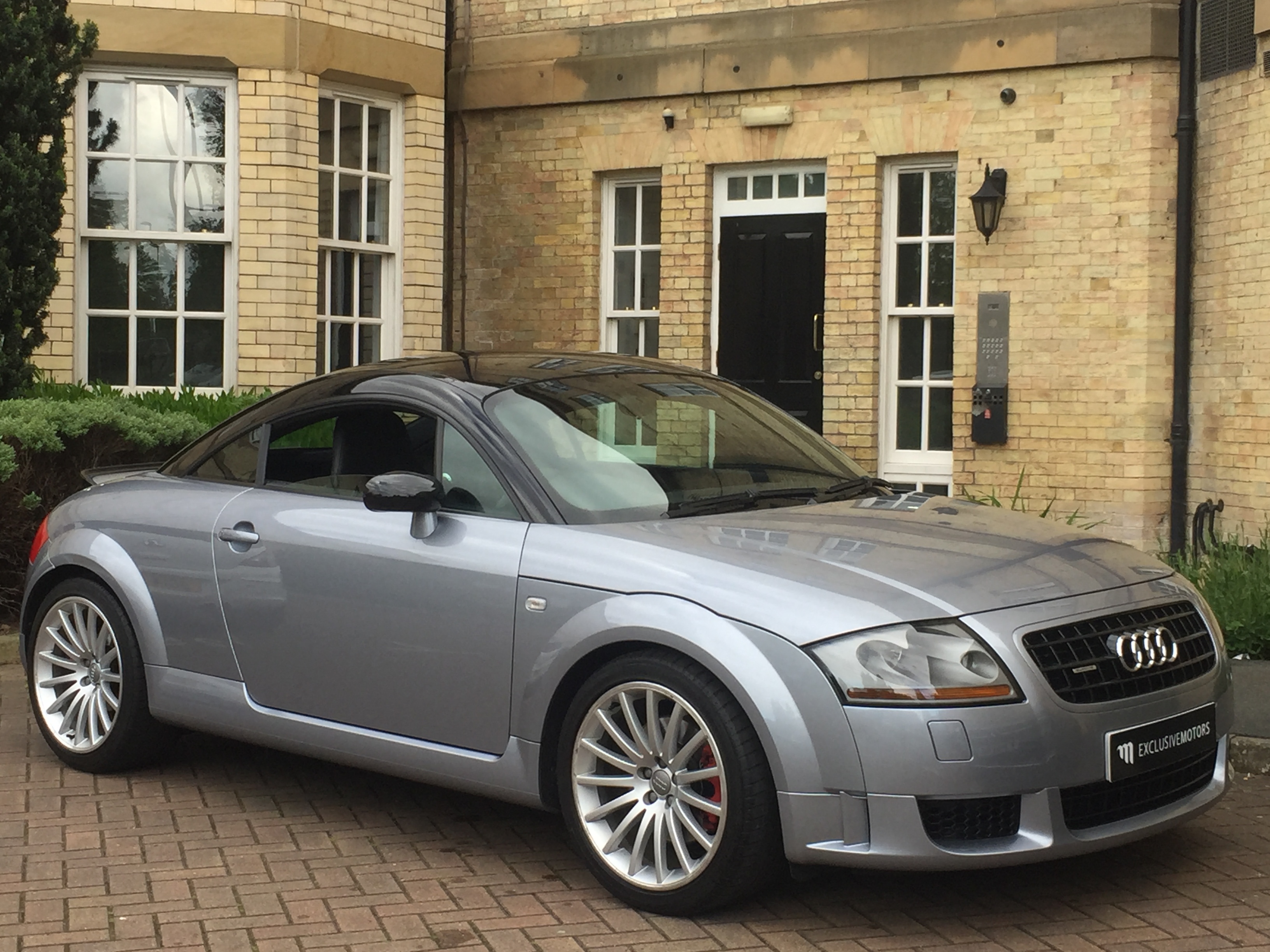 "
Excellent experience in purchase of Audi TT Coupe
A top spec car in all respects. Exactly as described and the car I had been looking for . It was a 500 mile round trip for me to view and purchase the car and I was certainly not disappointed. Could not have been more helpful and informative and it was a pleasure to meet his family. Would fully recommend Exclusive Motors for anyone seeking to purchase a genuine high spec car. Thank you again


Nick C - AUDI TT SPORT - 16 June 2019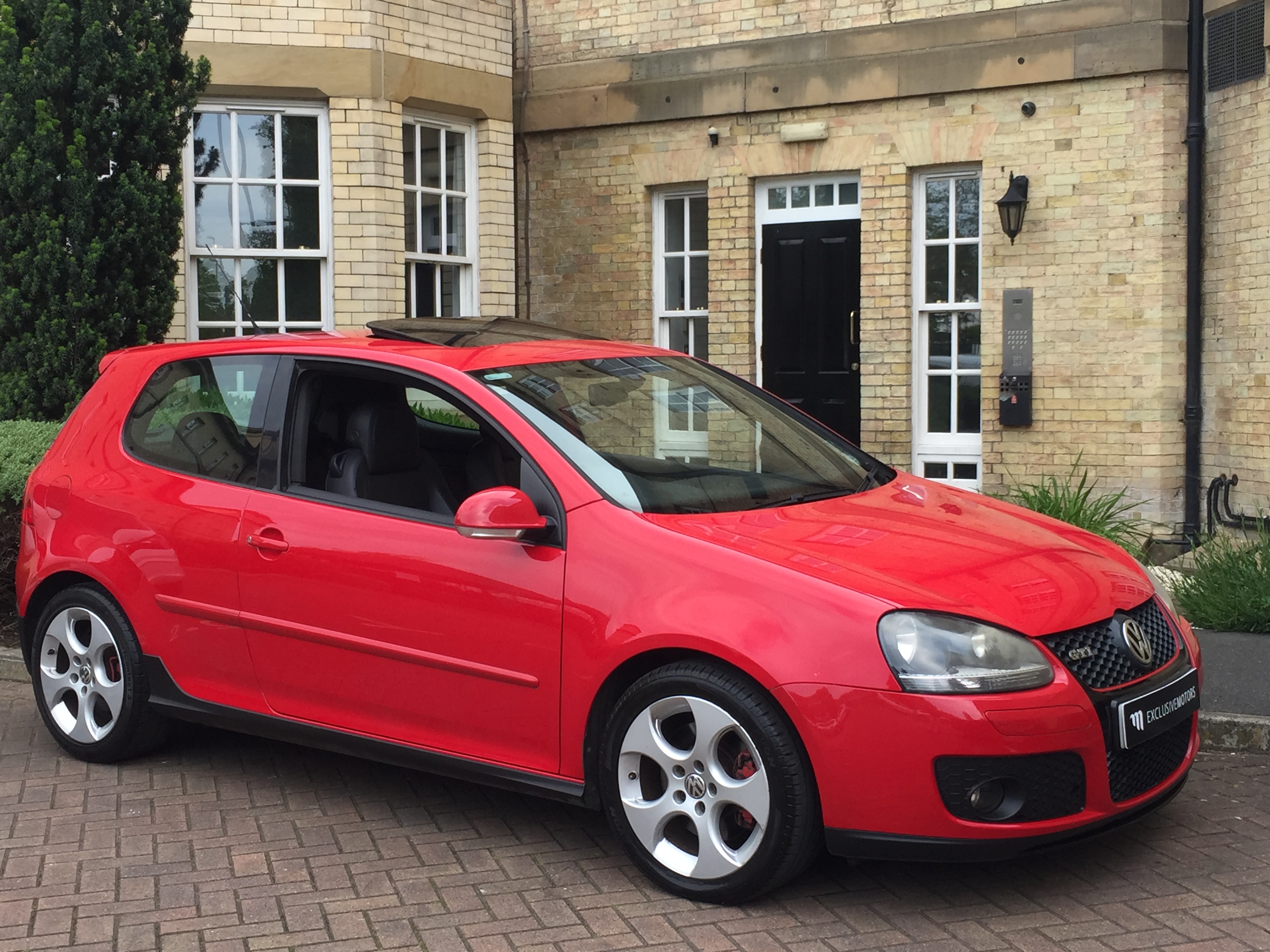 "
Buying Mk5 Golf GTI
Excellent buying experience, very honest and trustworthy sale.


Philip B - VW GOLF GTI - 09 June 2019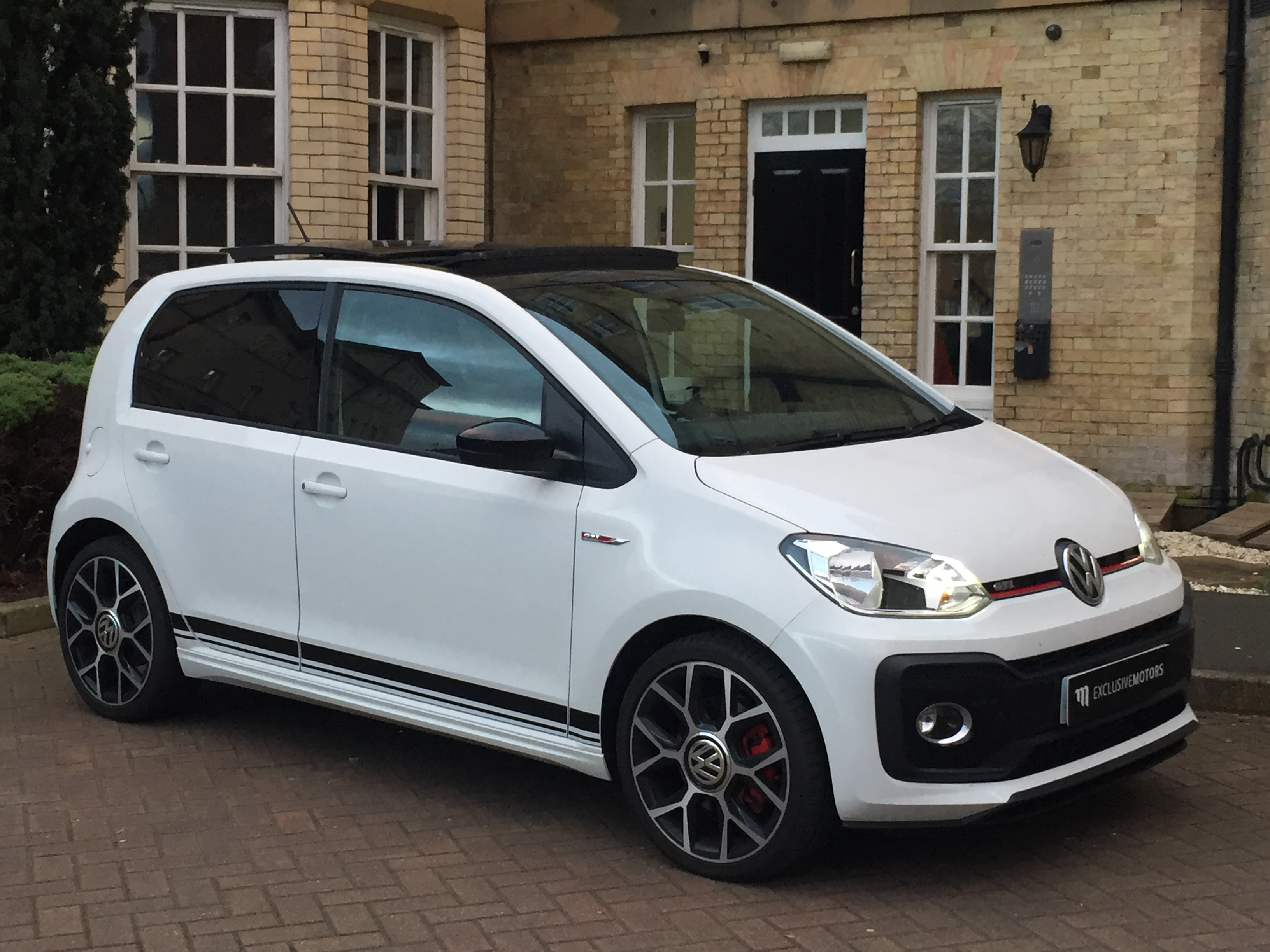 "
Fantastic
Great response from the dealer! Couldn't ask for any better help, very nice people and truthful.


Lewis B - VW UP GTI - 30 May 2019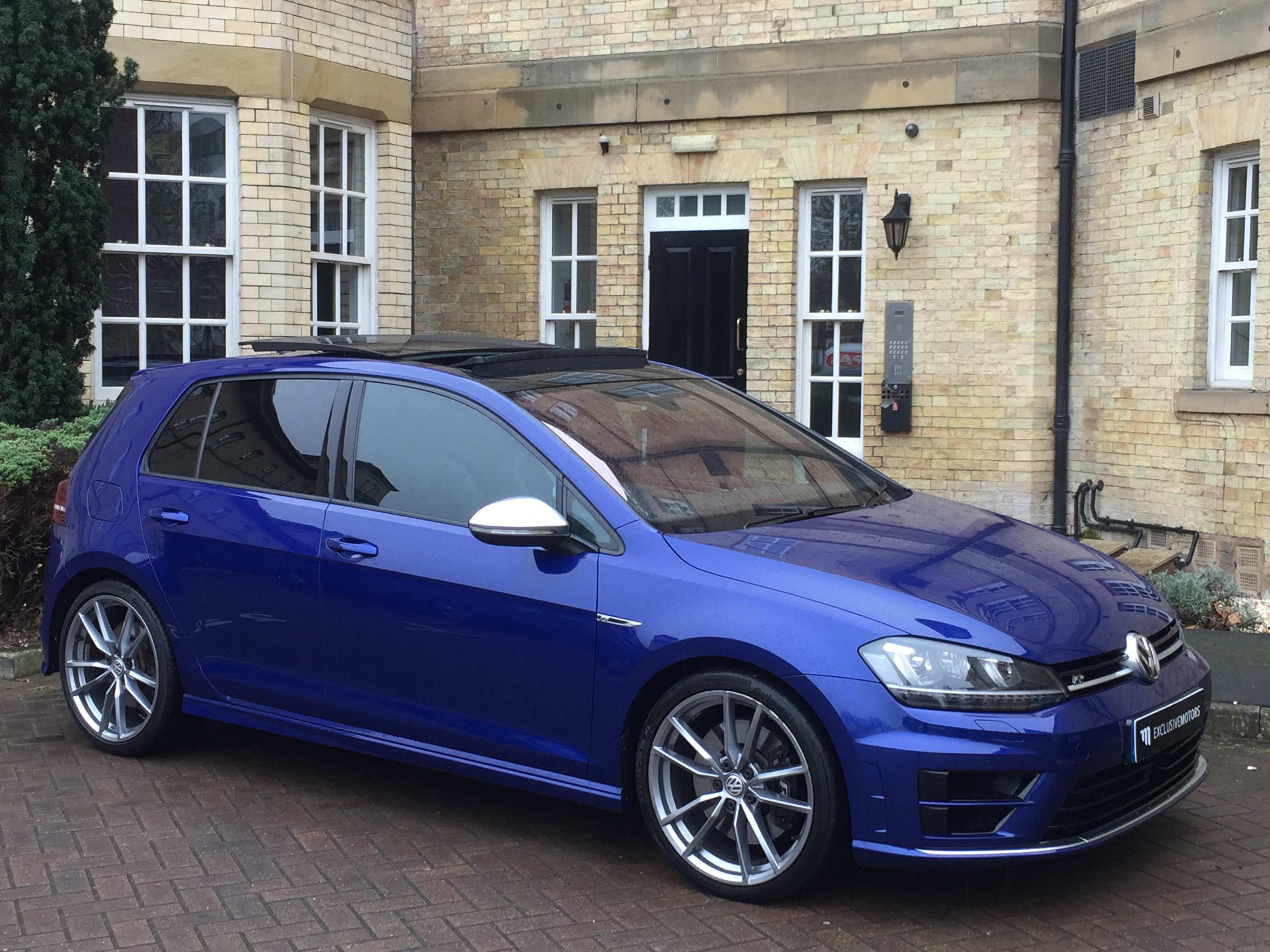 "
Best dealer ever
Best dealer ever, nothing but helpful and always going above and beyond.


Ethan R - VW GOLF R - 09 May 2019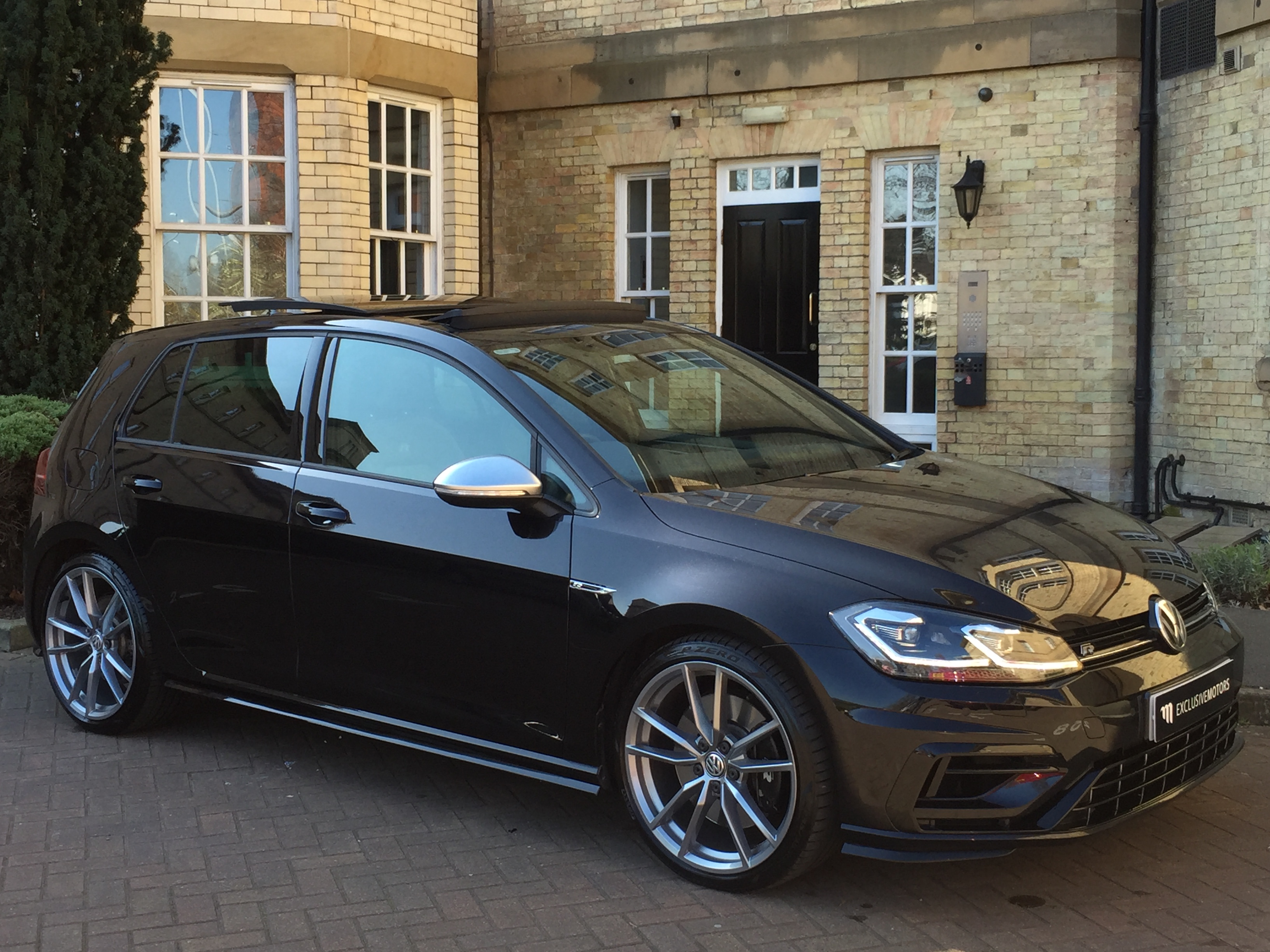 "
Best car buying experience
Best car buying experience i have had. No pushy sales . Car was as described . Will definitely recommend and use again in future.


Parwiz A - VW GOLF R - 19 Apr 2019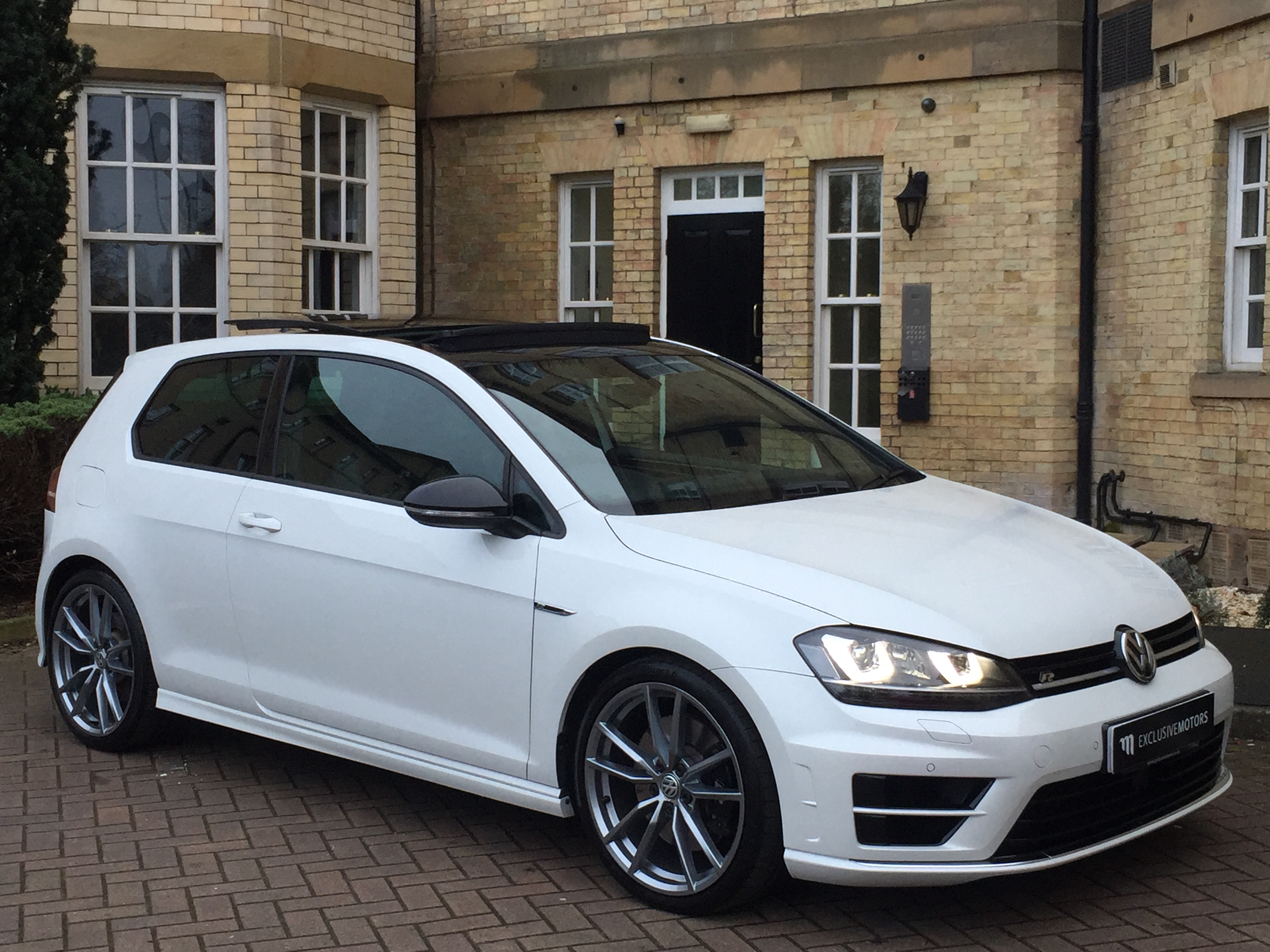 "
Amazing! Simply amazing
Excellent from start to finish! Very honest and upfront all the way through and very well priced Golf R with top spec. Delivered as promised with excellent display of paperwork. 5* experience


Steve P - VW GOLF R - 16 Apr 2019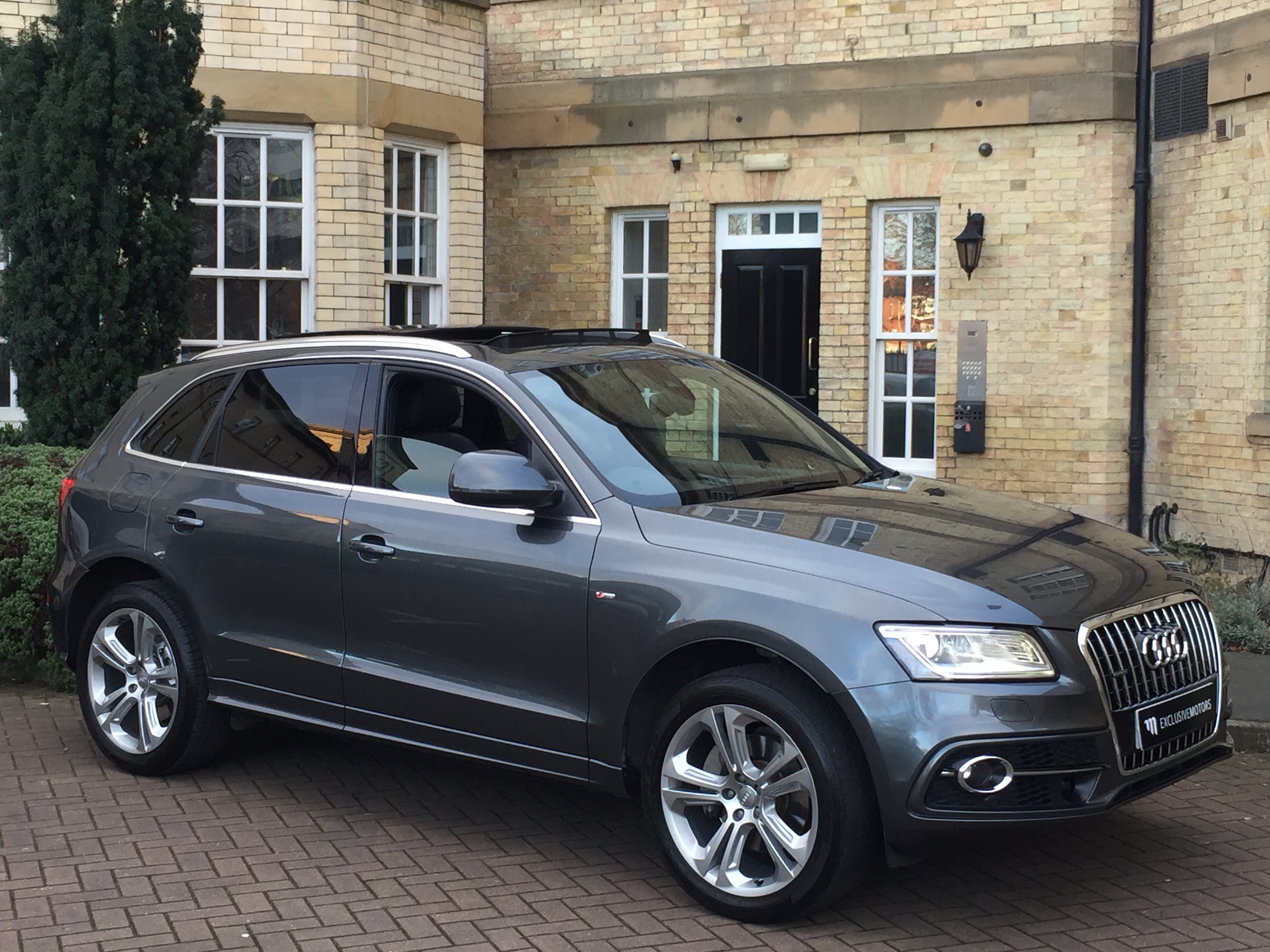 "
Purchase of Audi Q5
Fantastic service from Shaf from start to finish. The car was exactly as described. Excellent condition inside and out. Shaf kept in touch with me all the way through and arranged delivery. Perfect!


Barry T - AUDI Q5 - 14 Mar 2019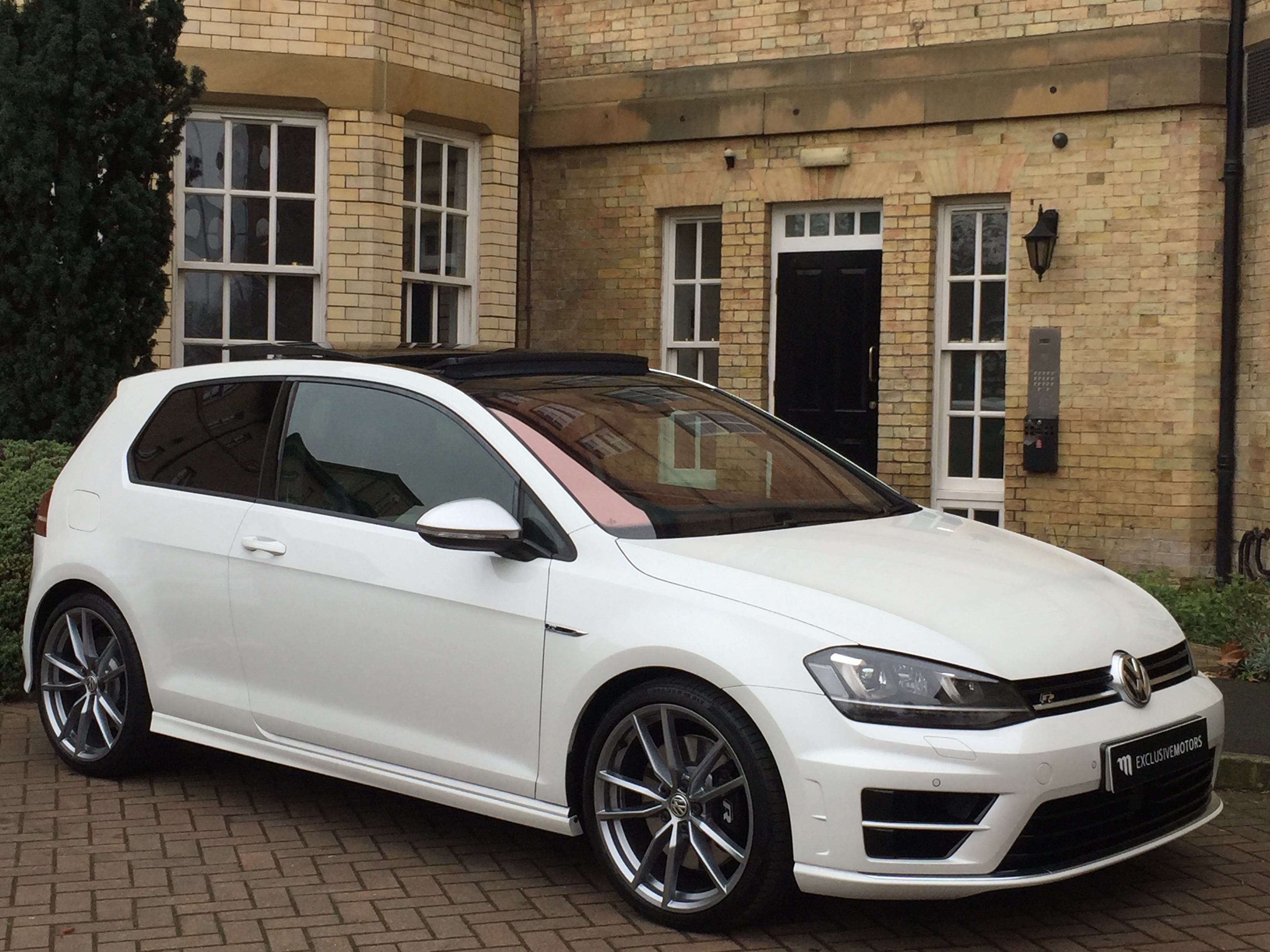 "
Satisfied and trust worthy experience!
Exclusive motors were Easy to deal with, i felt confident buying the car and could tell they are very professional, i found the car of my dreams with exclusive motors and i am very pleased with the service all round!


Sean L - VW GOLF R - 13 Mar 2019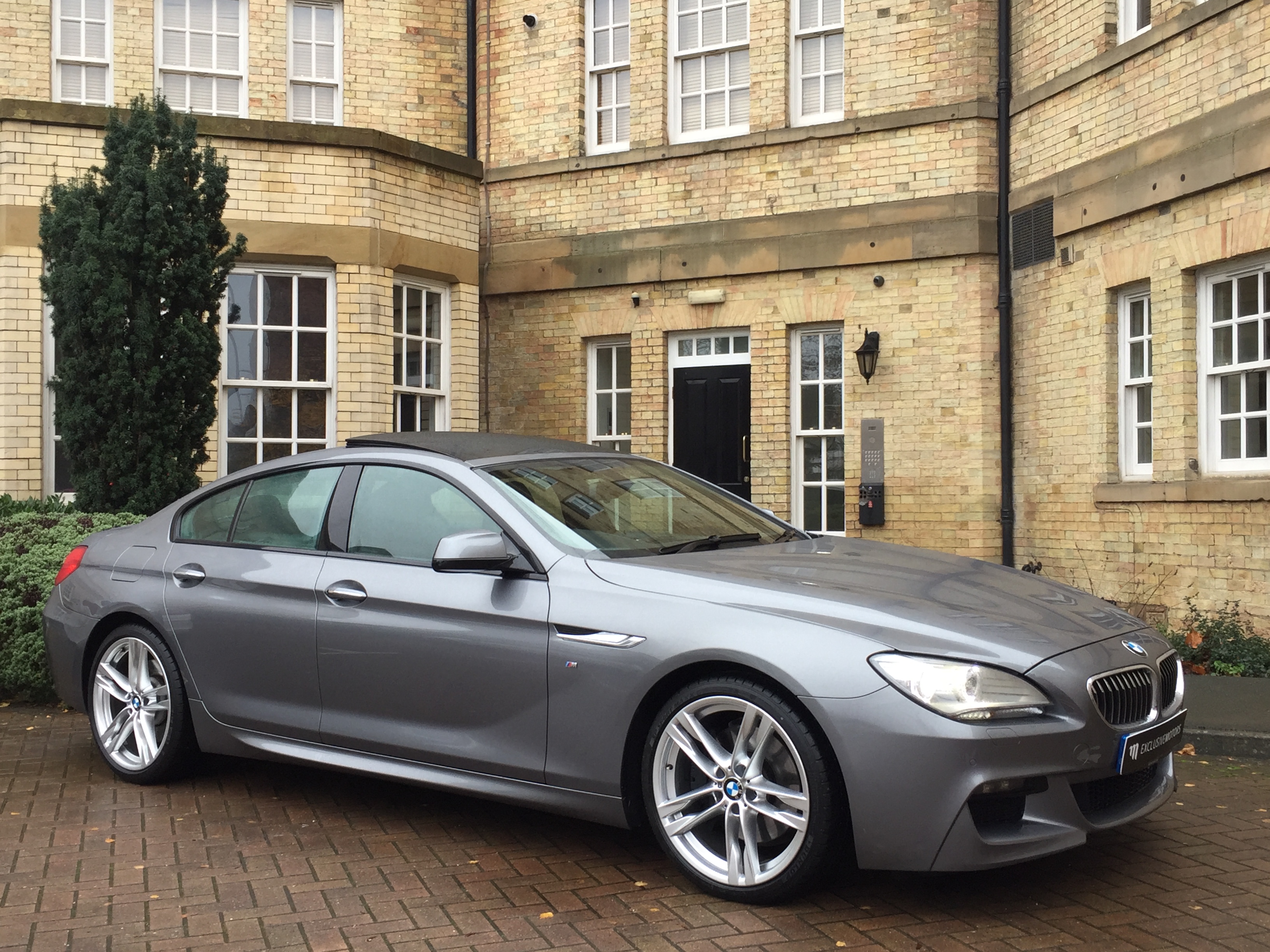 "
BMW 640d grand coupe
Nice guy, honest and told me everything about the car before I got there. Not like your typical salesman just a honest guy making a living.


Marc D - BMW 640D - 19 Feb 2019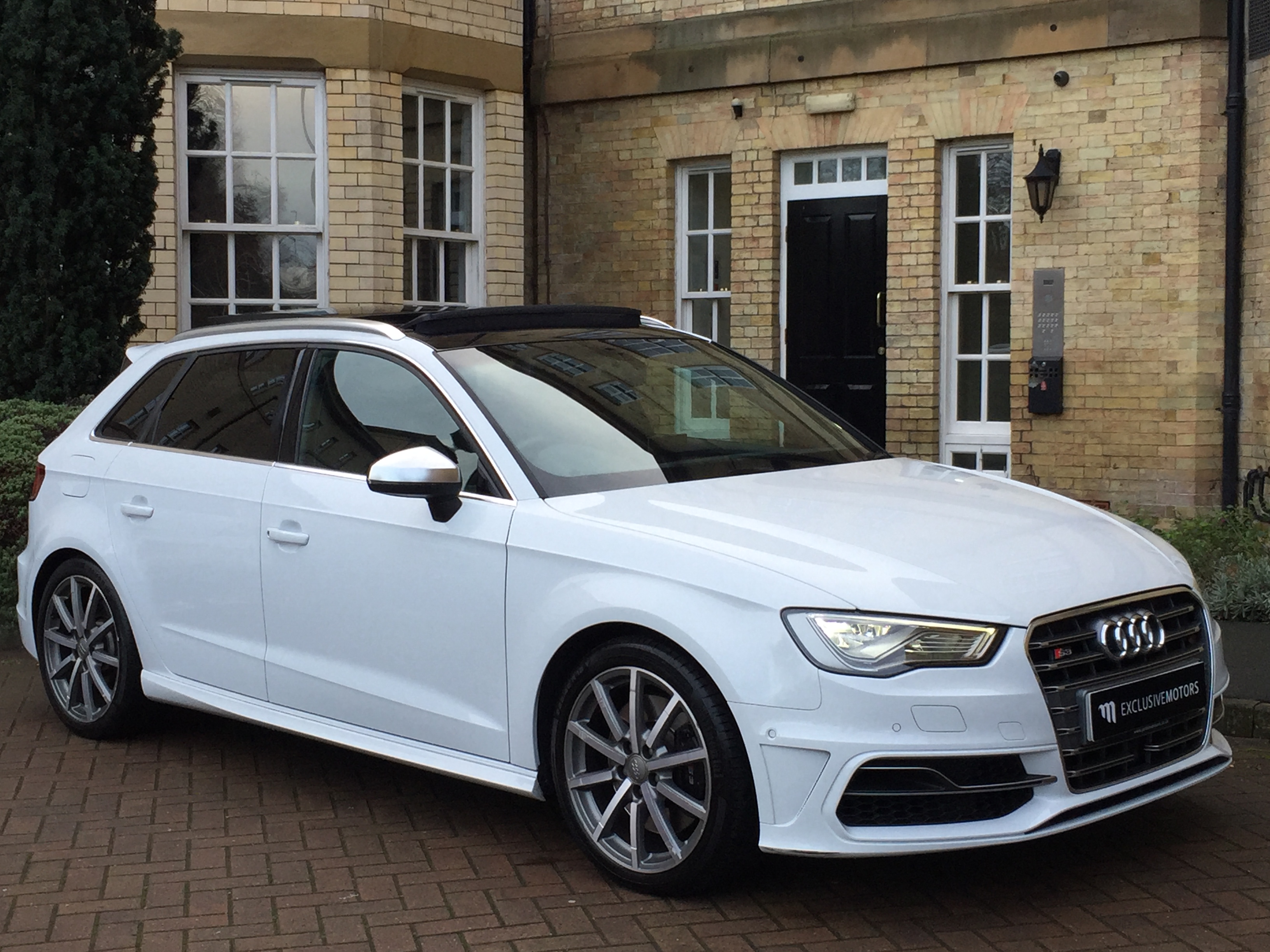 "
Excellent experience
Excellent experience, very helpful friendly and patient salesman. Car was as described.


John R - AUDI S3 - 18 Feb 2019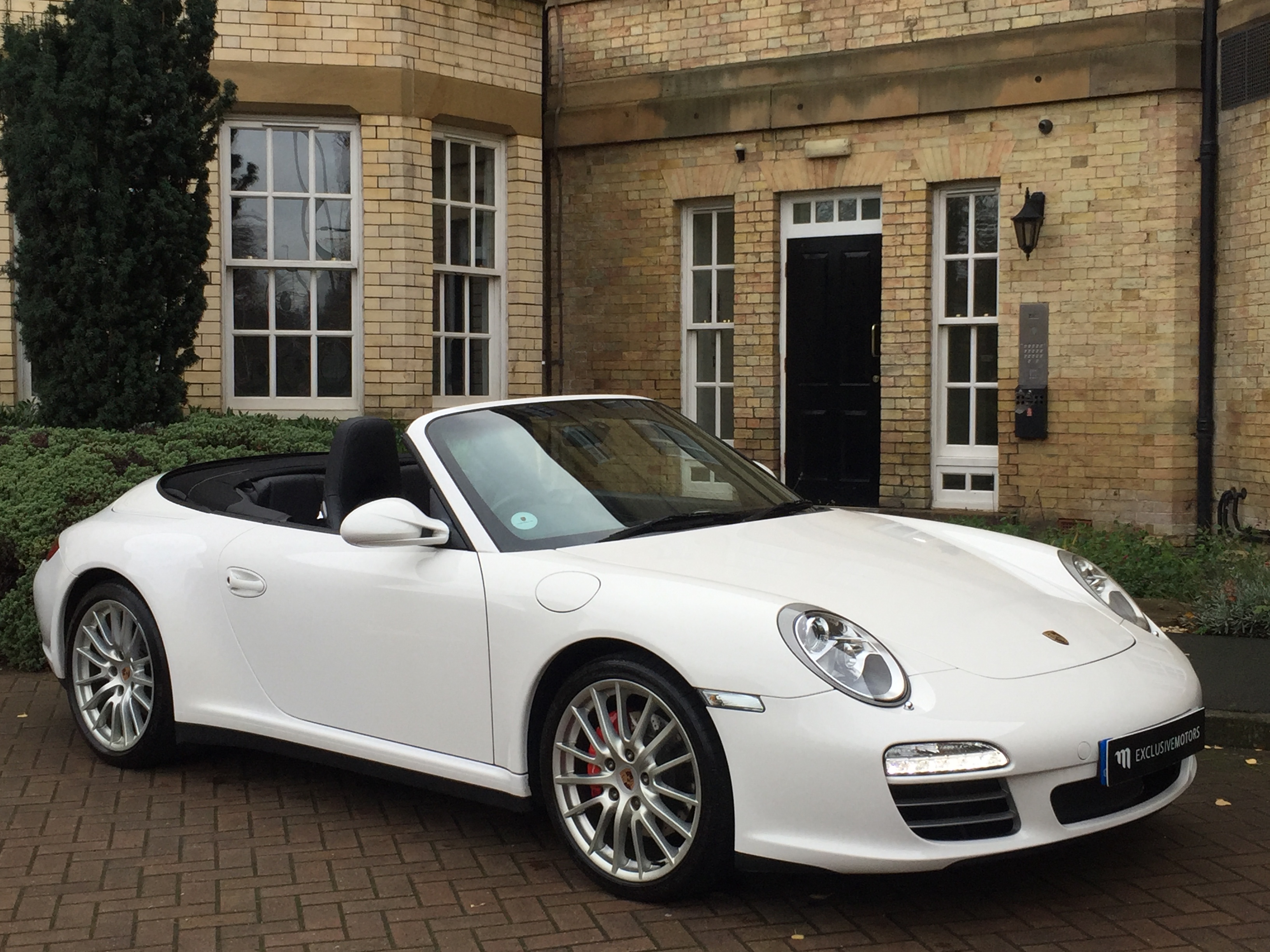 "
Easy transaction
Car as described vendor easy to deal with would deal again.


Harry I - PORSCHE 911 4S - 14 Feb 2019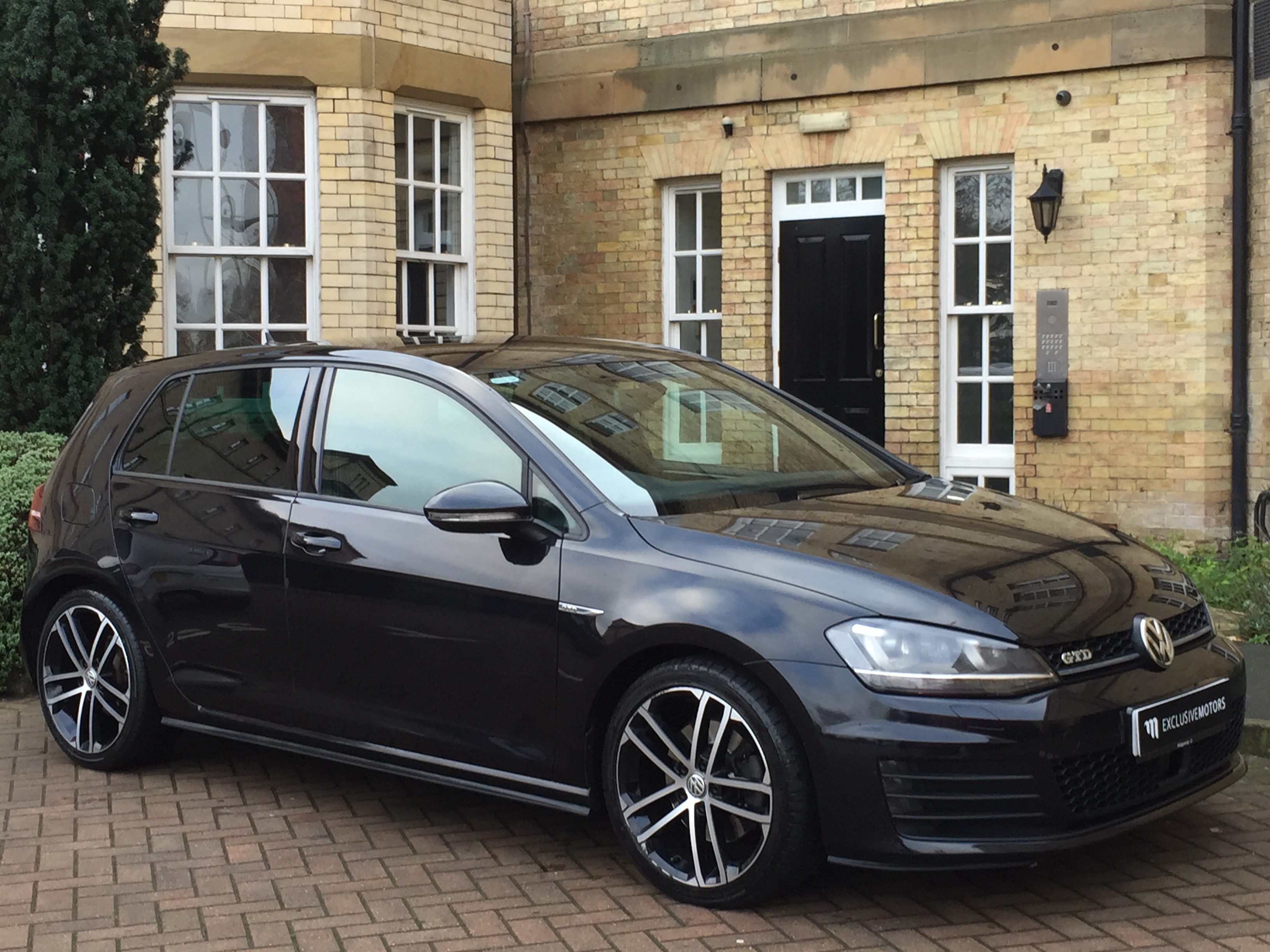 "
Best car buying experience I've had
Overall fantastic car buying experience. Felt very welcome upon arrival and Shaf was extremely helpful, professional and engaged throughout the entire process. Vehicle was exactly as described and very happy with my purchase. Would highly recommend Exclusive Motors to all.


Hamzah S - VW GOLF GTD - 10 Feb 2019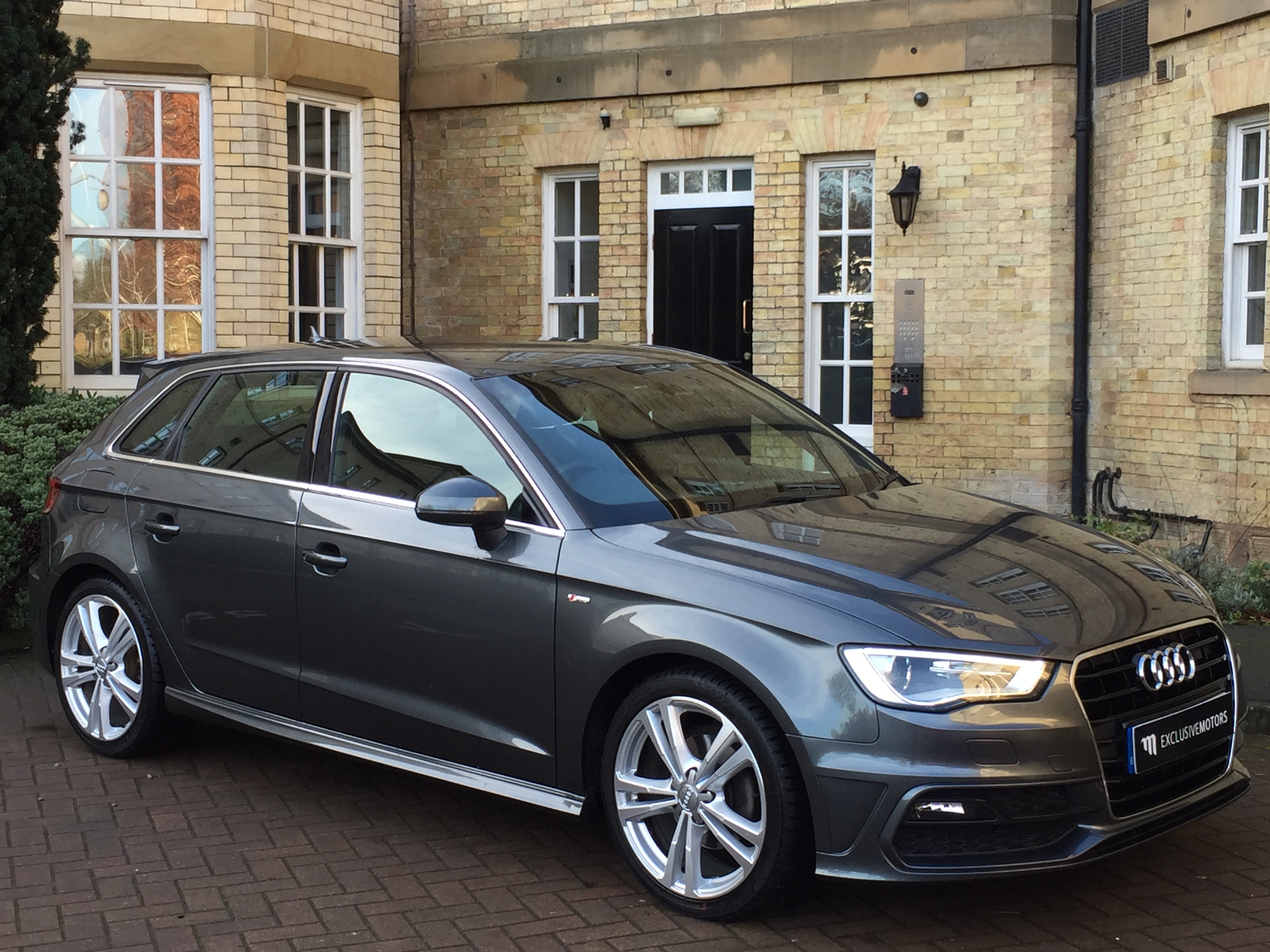 "
Good experience
Had a good experience with exclusive motors let me look over all of the car and check everything with it and had plenty of time for me. Over all nice pleasant guy to deal with.


Jonathan S - AUDI A3 S-LINE - 04 Feb 2019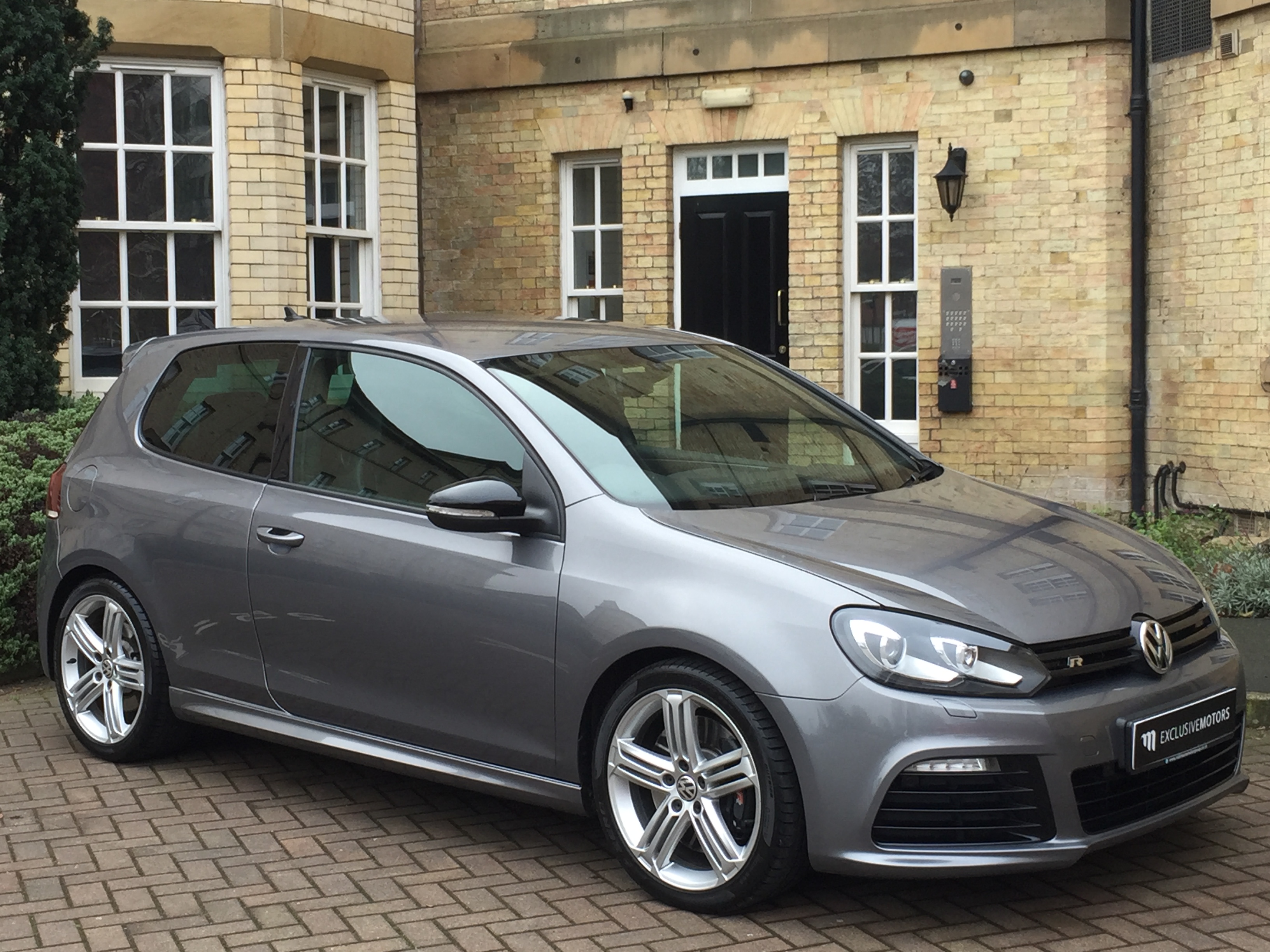 "
Good honest seller 5 stars
Met the seller at his house he was more than helpful and not pushy, very well organised with correct paper work receipts and everything you would need would highly recommend


Richard R - VW GOLF R - 23 Jan 2019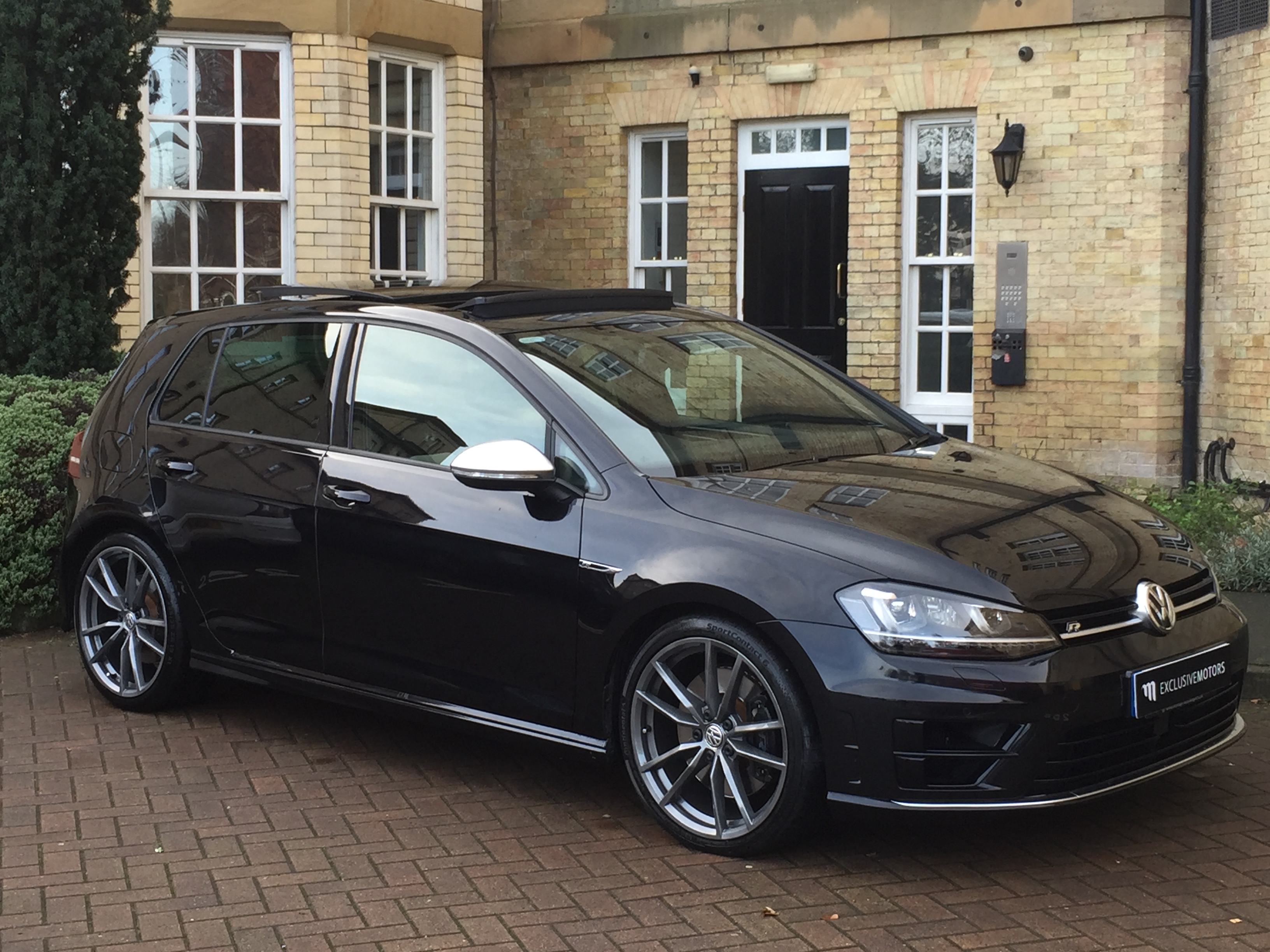 "
Trade in 2010 & Purchase of 2015 - VW Golf R's
This is probably the best experience my wife and I have had when purchasing a second-hand car - a warm welcome with generous hospitality having driven a long distance, guidance through the process of trade-in & purchase efficiently to a pleasing and successful outcome. Would be pleased to recommend and also use Exclusive Motors again.


Richard A - VW GOLF R - 20 Jan 2019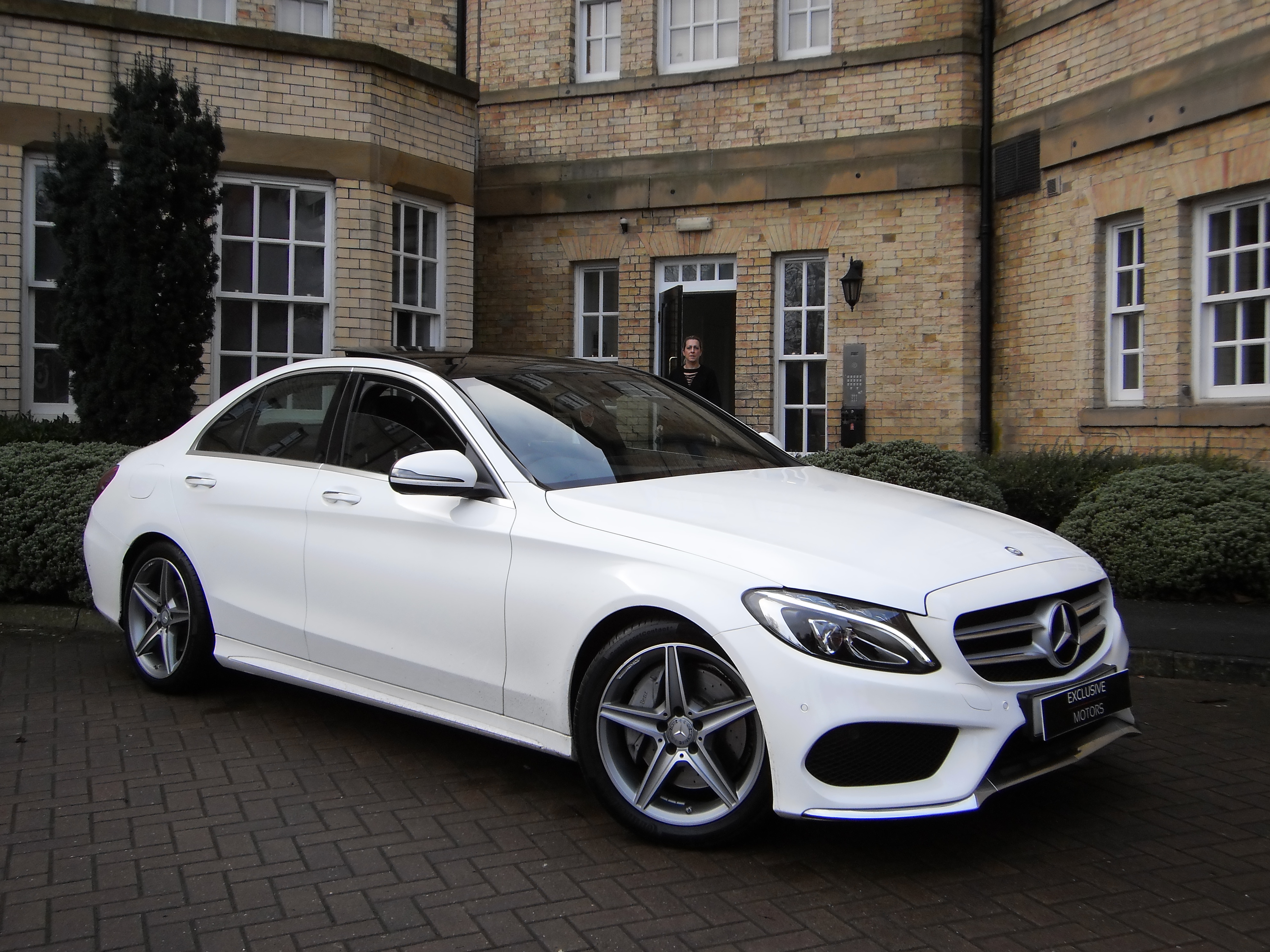 "
Great experience
Very genuine seller. All his stock is well picked out, all really high spec and in very good condition. Really helpful and friendly. I'd recommend Exclusive Motors to everyone. Hope to do business again soon.


Christophe S - MERCEDES C250 - 18 Jan 2019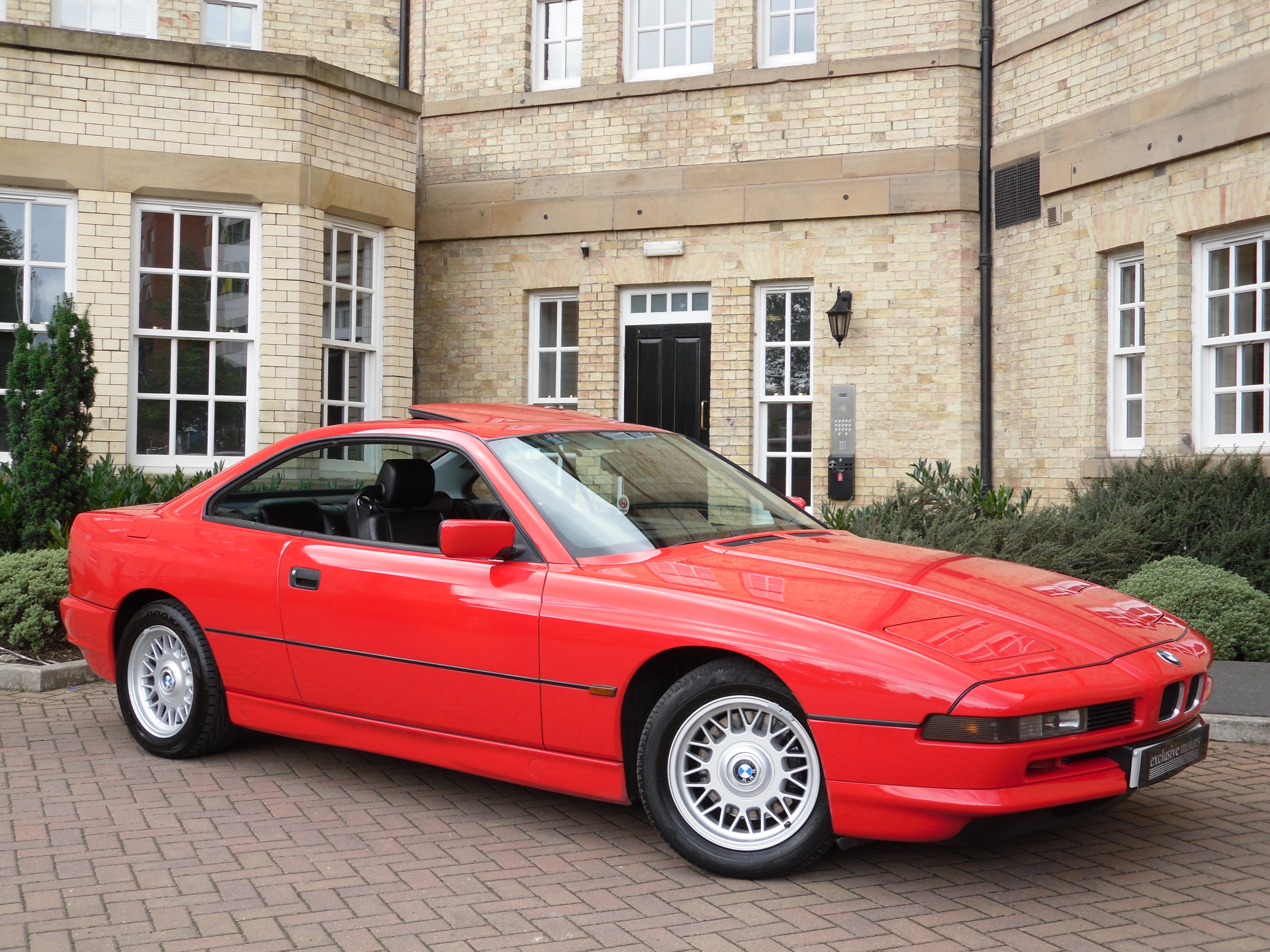 "
First Class Service!
Delighted with the service from start to finish. Accurate vehicle description and great communication throughout the whole process. My car was delivered on time as promised. Refreshing to deal with someone who is honest. Will definitely recommend Exclusive Motors to anyone looking for their next car.


Mohammed I - BMW 840 - 18 Jan 2019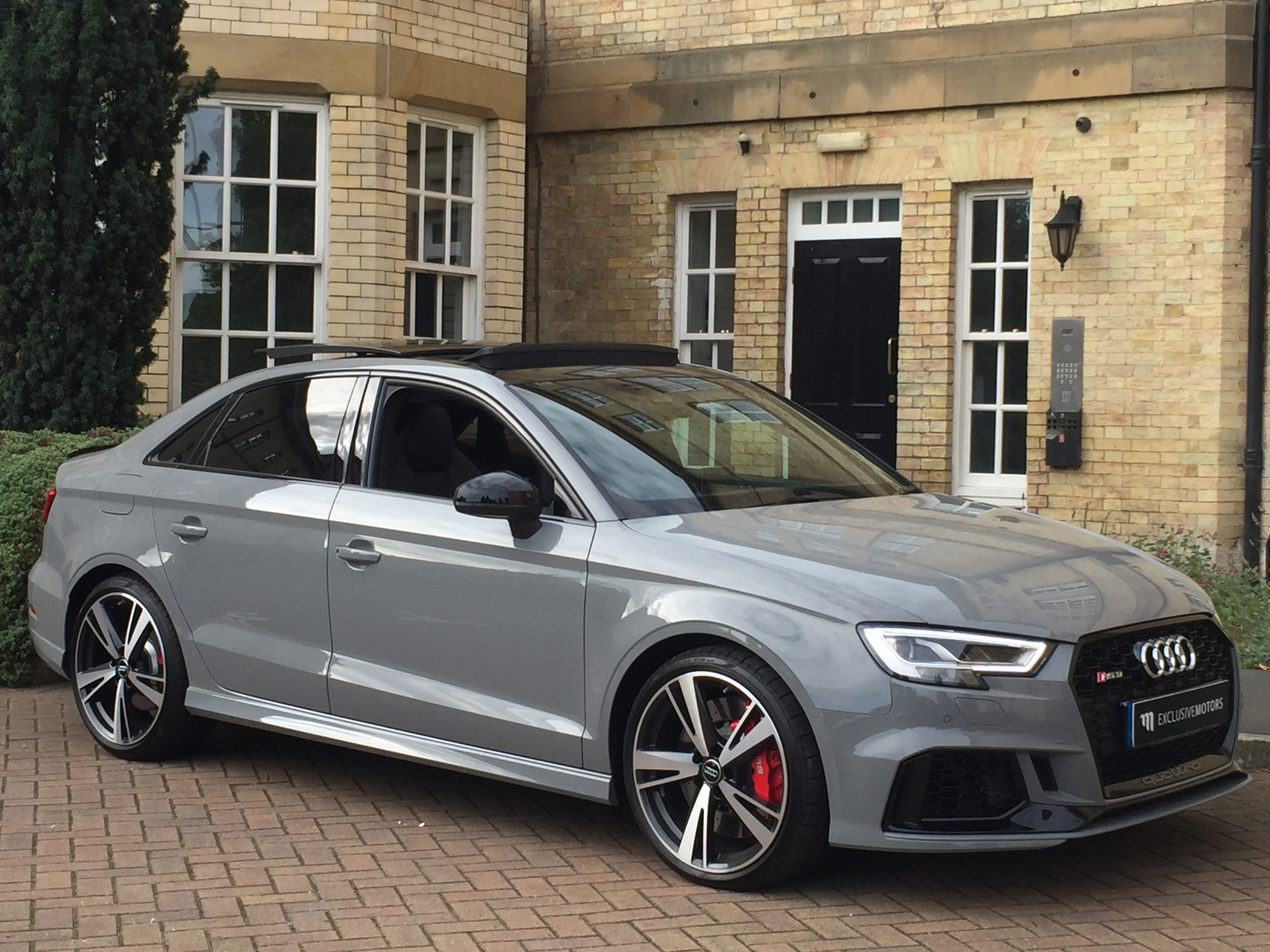 "
Brilliant service and cars
This has to be the most pleasurable car buying experience I've ever had . Swift , excellent service with a smile and the quality of their vehicles is incredible. I'd go out of my way to recommend this dealer. I'm thoroughly enjoying ownership of my new Audi.


Billal A - AUDI RS3 - 17 Jan 2019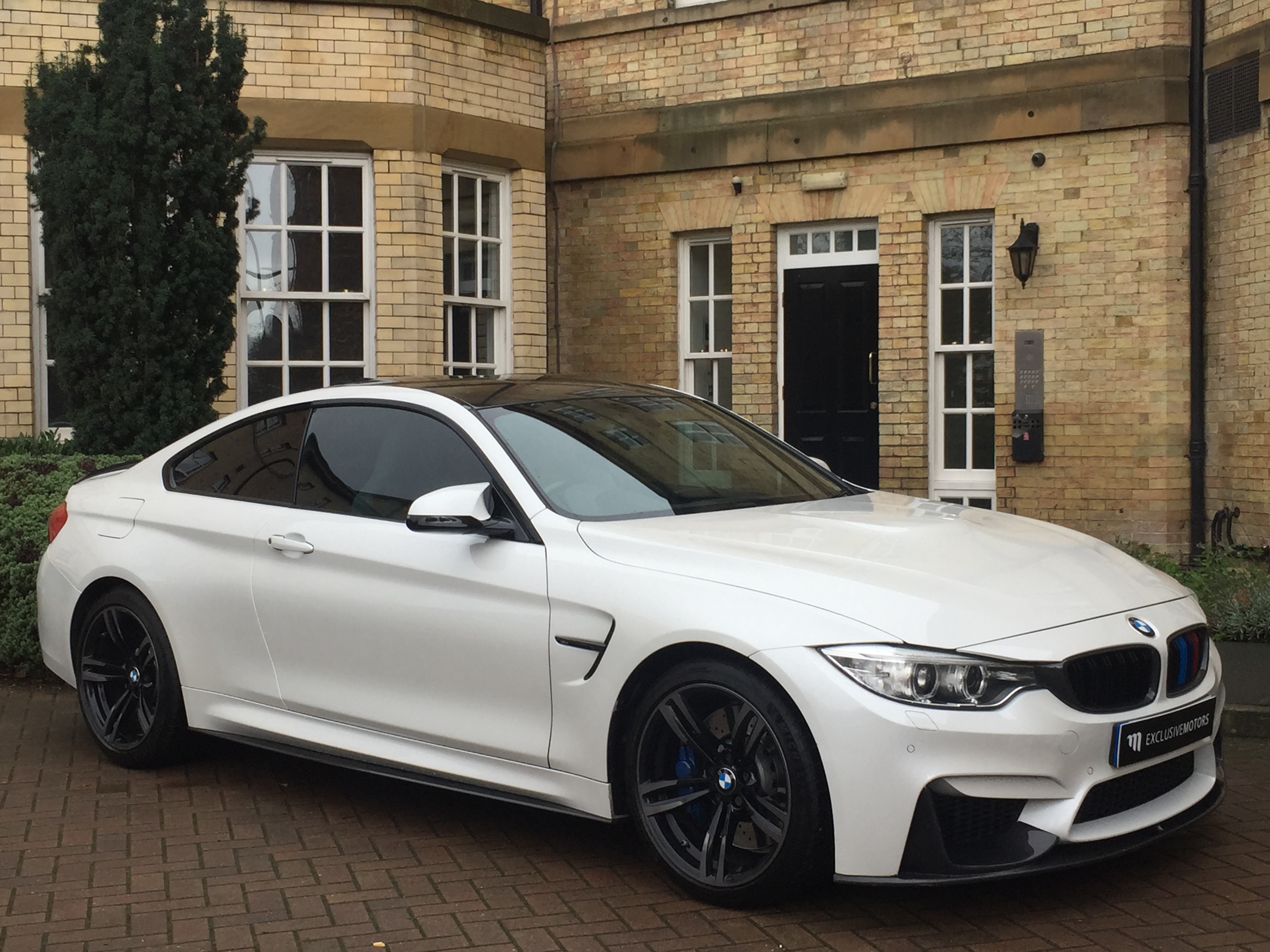 "
Amazing service! Will deffo be back!
Had an awesome experience buying a vehicle from exclusive motors, looked after us from start to finish. Will be deffo coming back when it's time to buy my next vehicle.


Zishan M - BMW M4 - 17 Jan 2019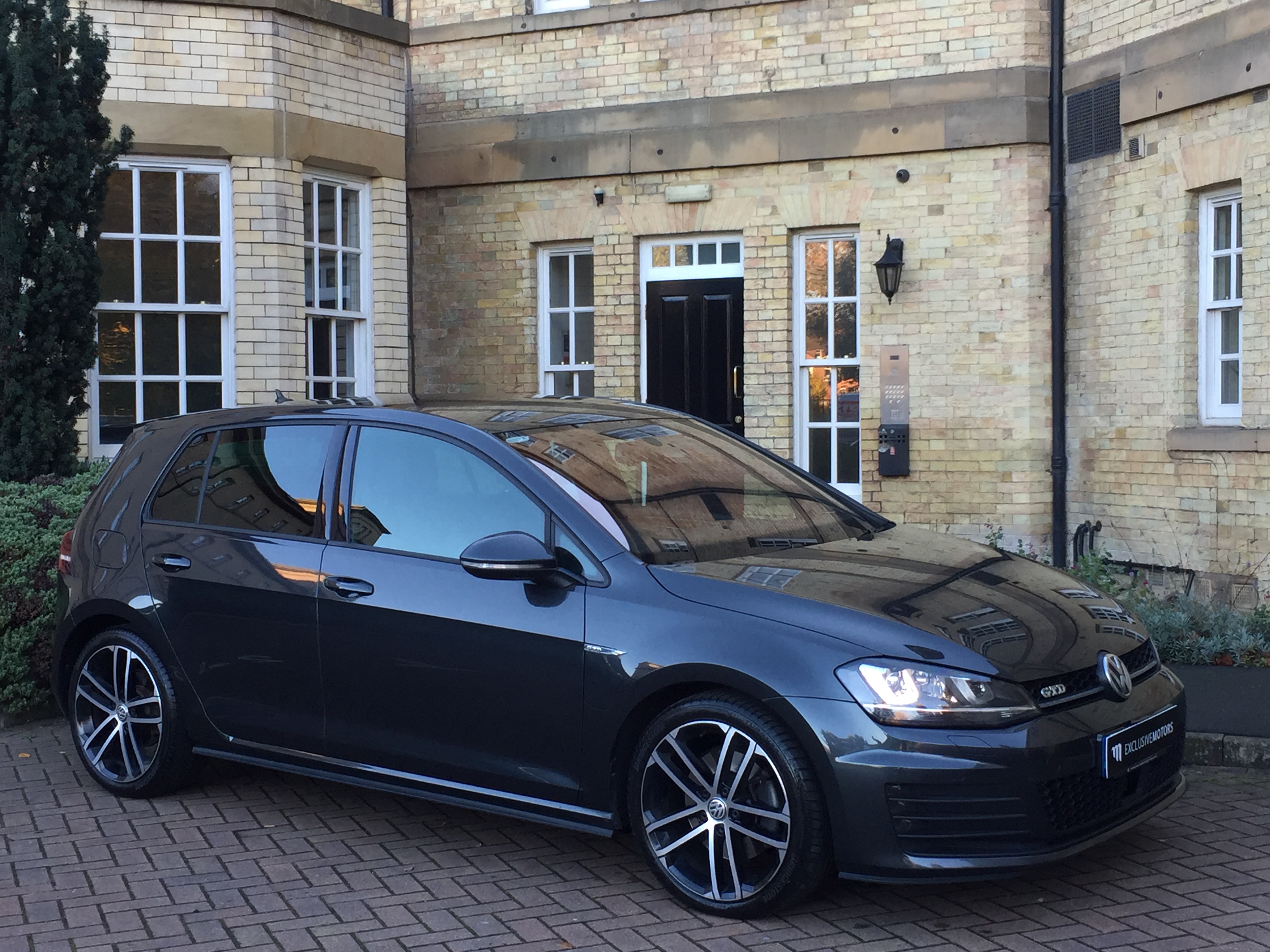 "
Purchase of a Golf GTD
Such a pleasant experience buying a car from exclusive motors. Shaf was amazing. Car was exactly as advertised. He even gave me some food to eat whilst we sorted the paper work out. True gentleman.Will be sending all my friends to him from now on. Thanks very much exclusive motors.
Kevin C - VW GOLF GTD - 16 Nov 2018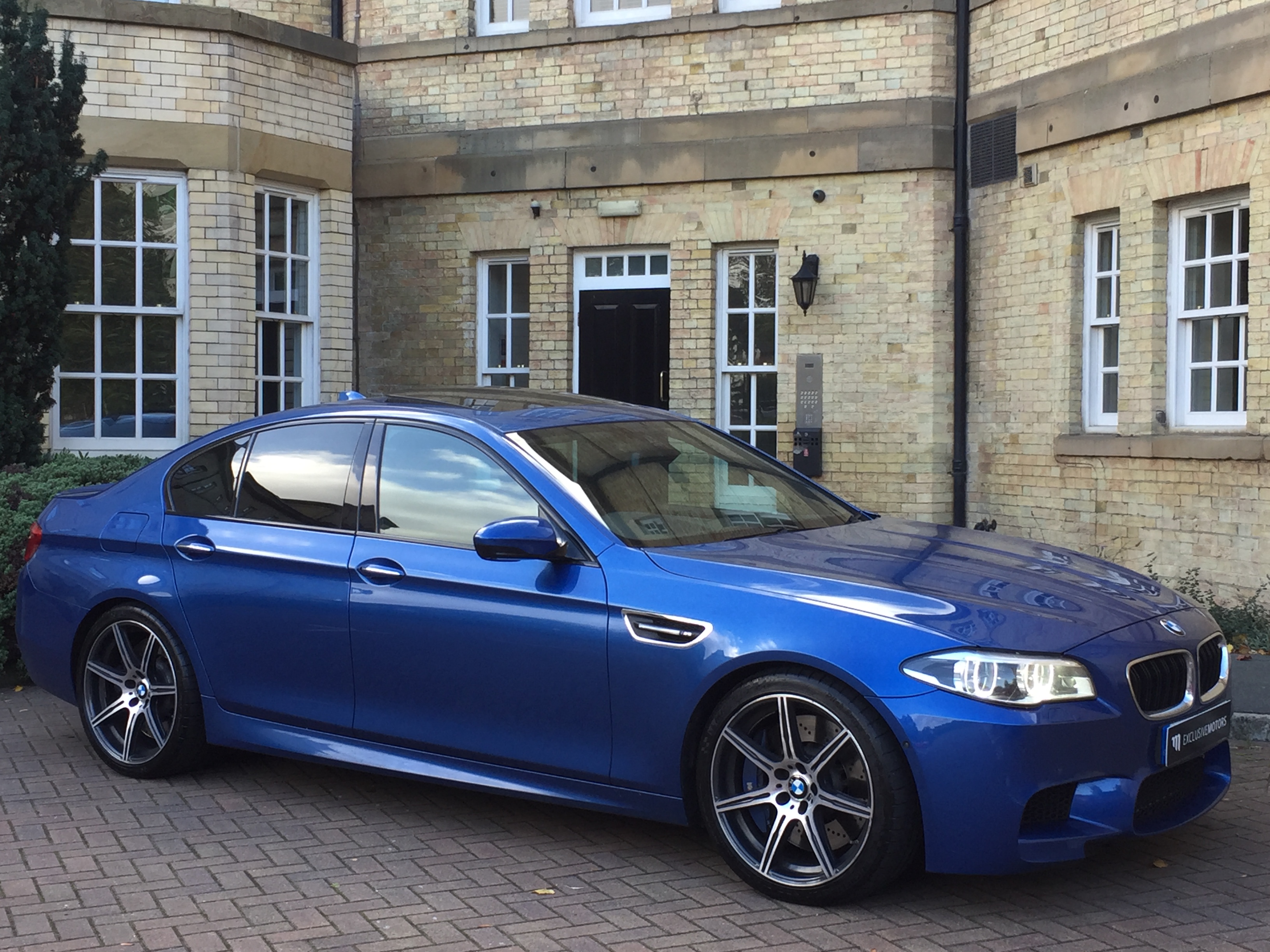 "
Excellent service
Honest, friendly and very helpful from start to finish.
Mohammed A - BMW M5 COMP - 03 Nov 2018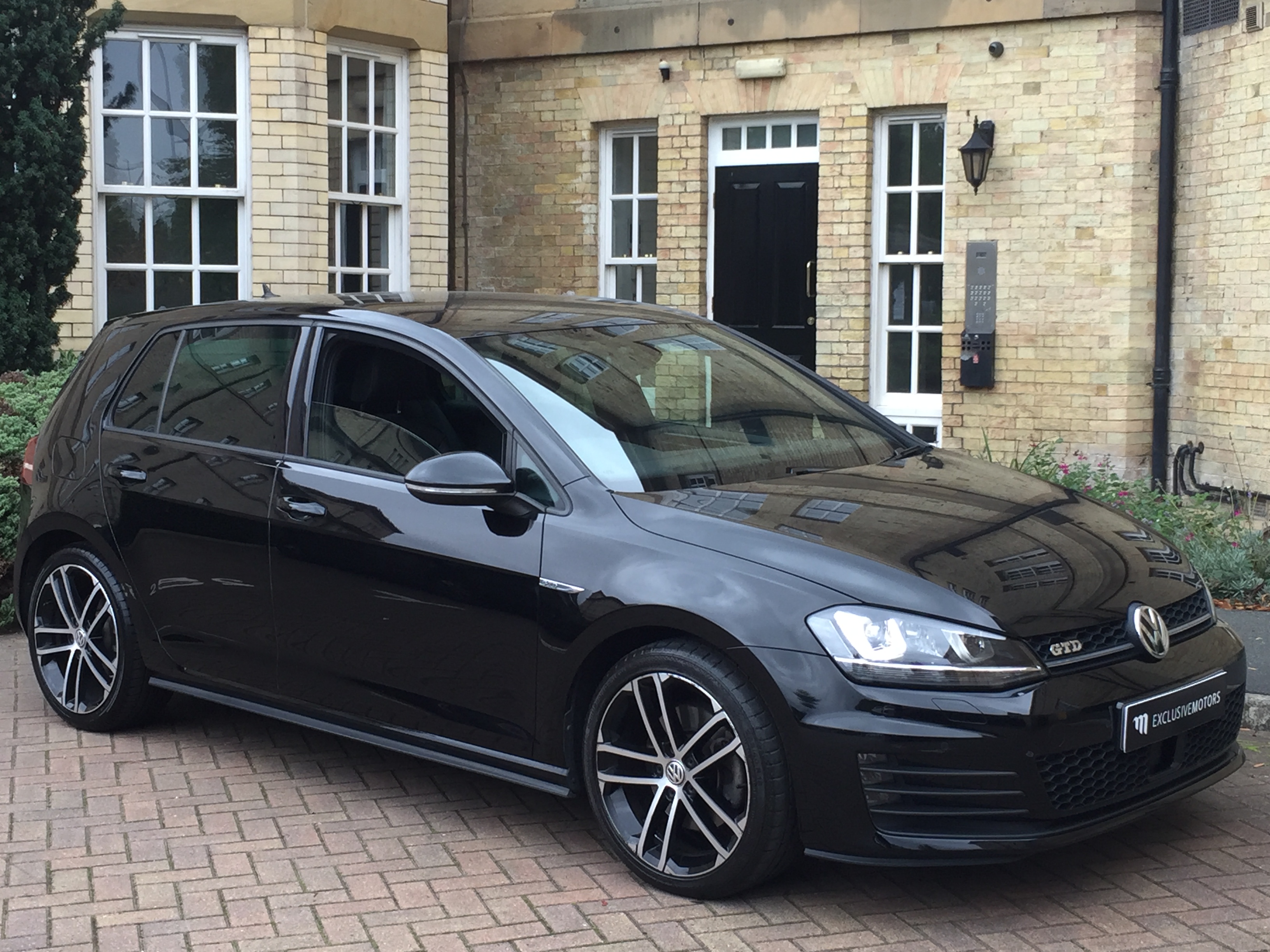 "
Amazing customer service
Great customer service, they were very patient with me and helped me out with a great spec car, highly recommend
Neil W - VW GOLF GTD - 02 Nov 2018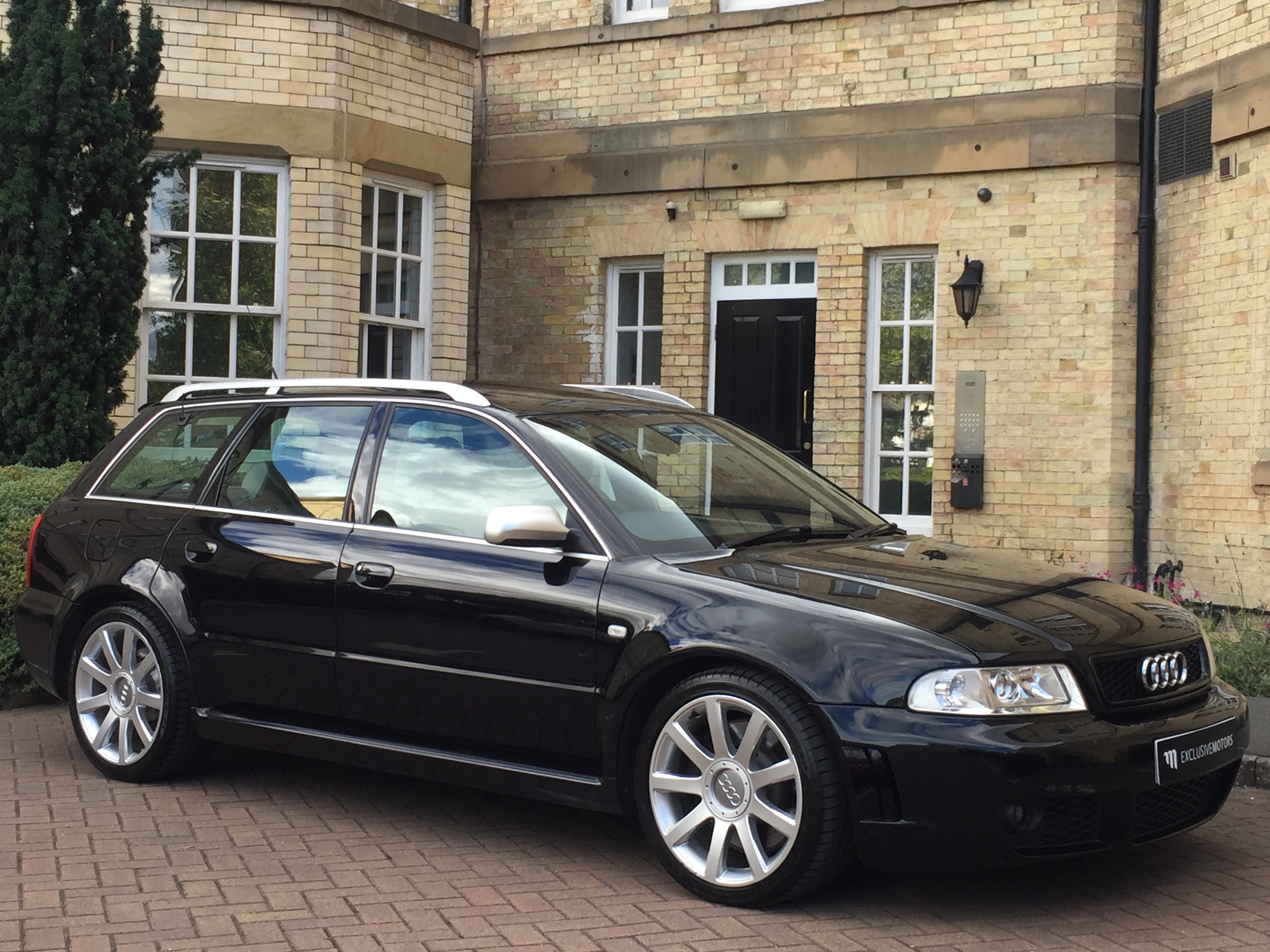 "
Audi Rs4 B5
Excellent seller, Shaf is very kind and helpful who would go that extra mile to make his customers/clients happy. Car is as described and I look forward to my collection and meeting again.
Martin F - AUDI RS4 - 15 Oct 2018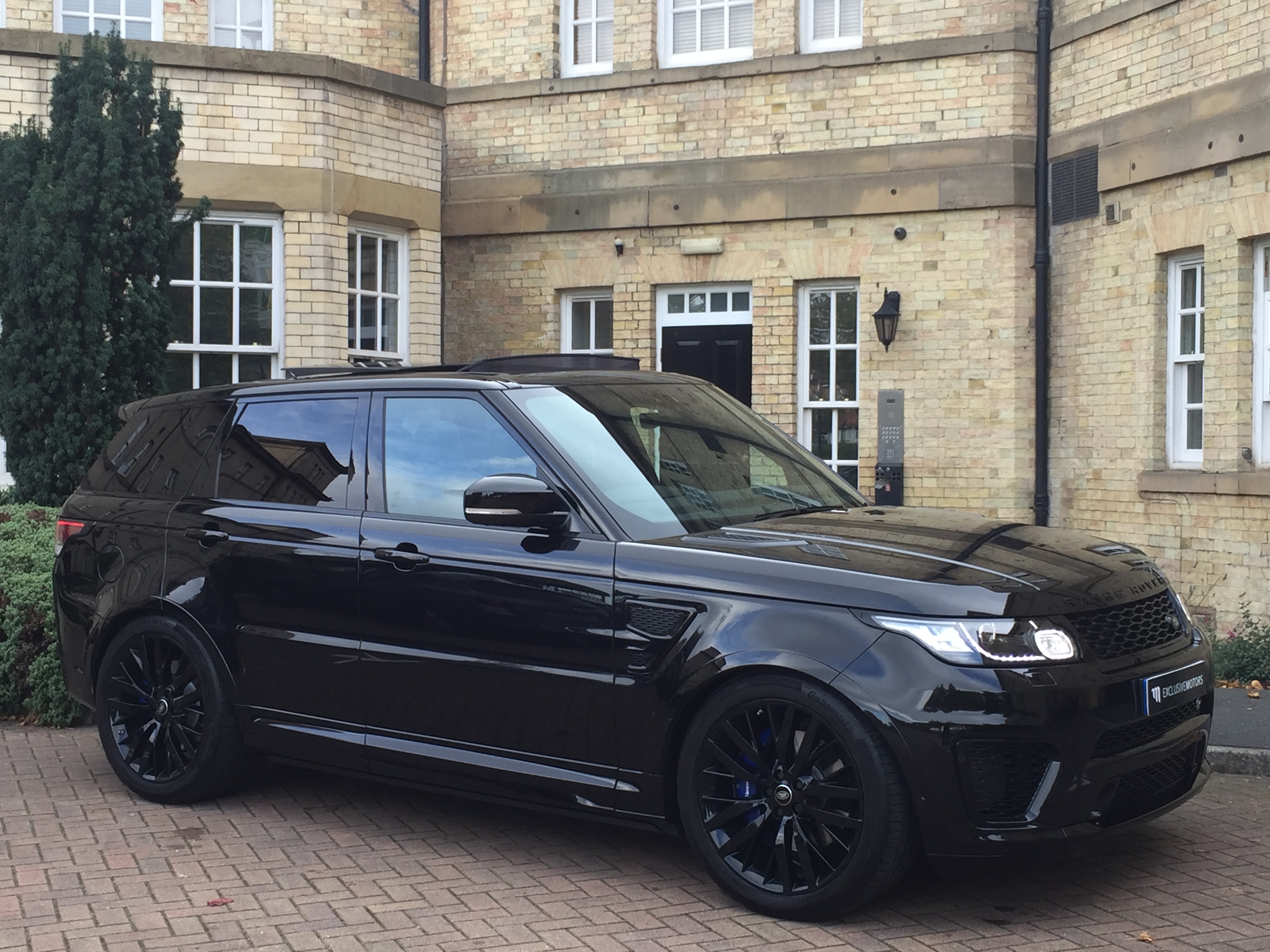 "
5***** Service
Pleasure to deal with from the first call to handing over the keys to my dream car (SVR). Shaf was very helpful and patient with my constant inquires. Thanks again and will use Exclusive cars for my next car.
Adam H - RANGE ROVER SVR - 15 Oct 2018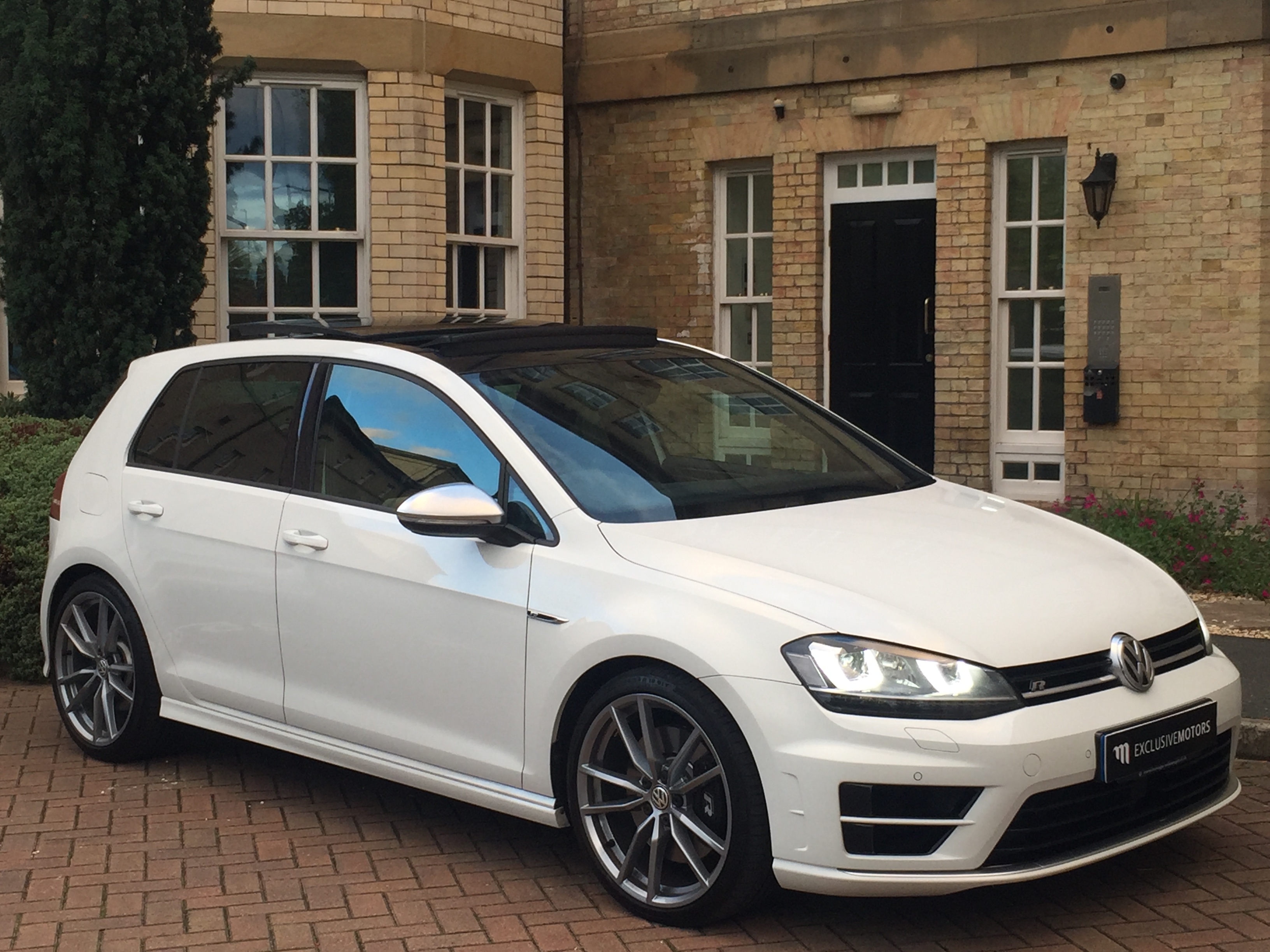 "
My first performance car
Just put a deposit down on a car that I test drove that day. Really helpful guy with alot of car knowledge, had all the documentation to prove the car was legit. The car was in excellent condition as the ad stated, all in all a faultless experience, and feel more than comfortable purchasing the car. The owner wasn't too pushy with terms of sale, and provided with a receipt for deposit (which was for my own peace of mind). Pick up the car next Friday and payment via my choice of method which again makes the whole experience feel more secure. Feel lucky to of found such a spec of a car for the price and in such great condition!
Jazz K - VW GOLF R - 15 Sep 2018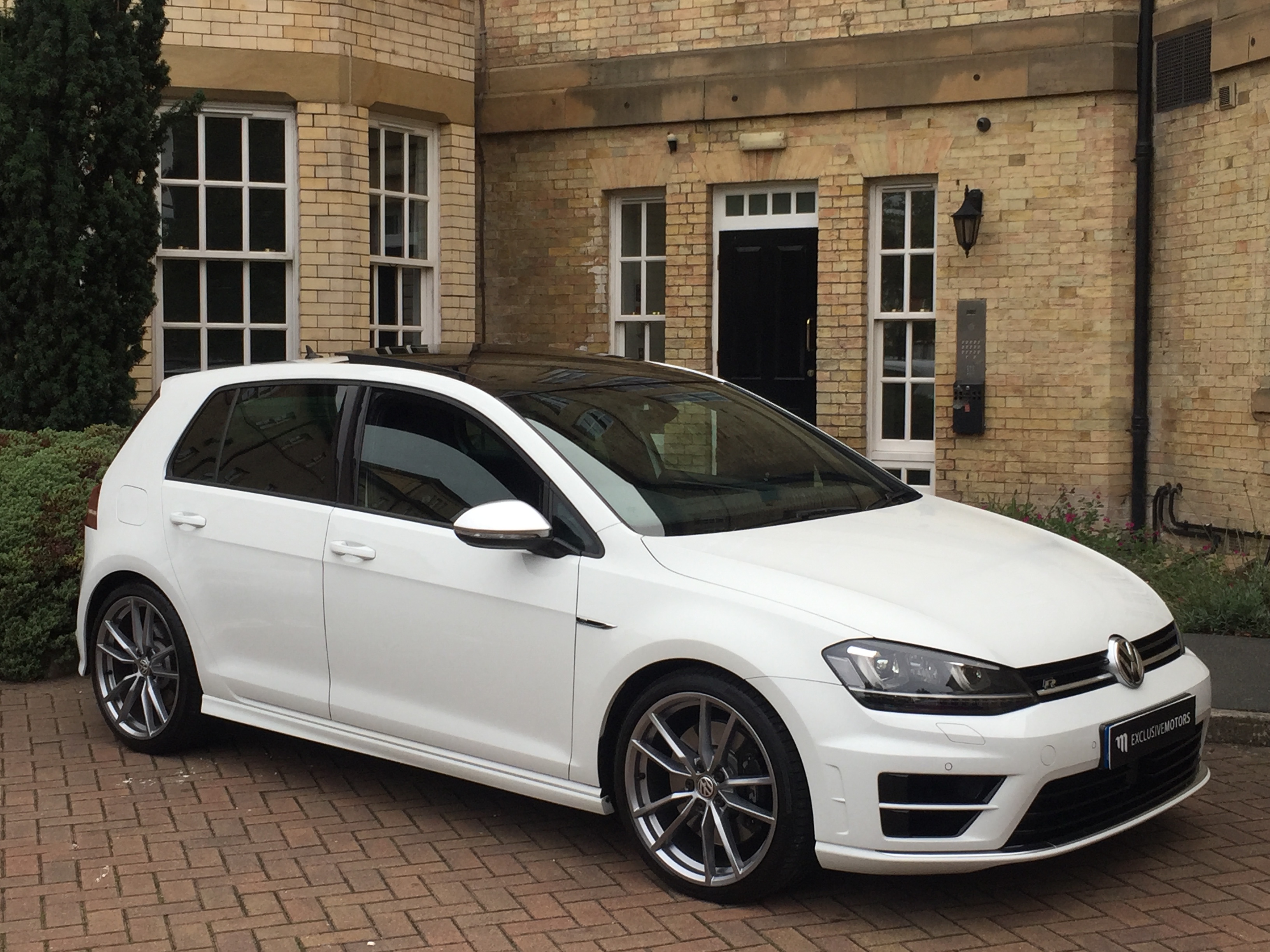 "
Refreshing and brilliant
Honest and genuine salesman. Rarely see that these days so it's refreshing to find. Quick and smooth deal with no hassle, definitely would buy from him again.
James G - VW GOLF R - 14 Sep 2018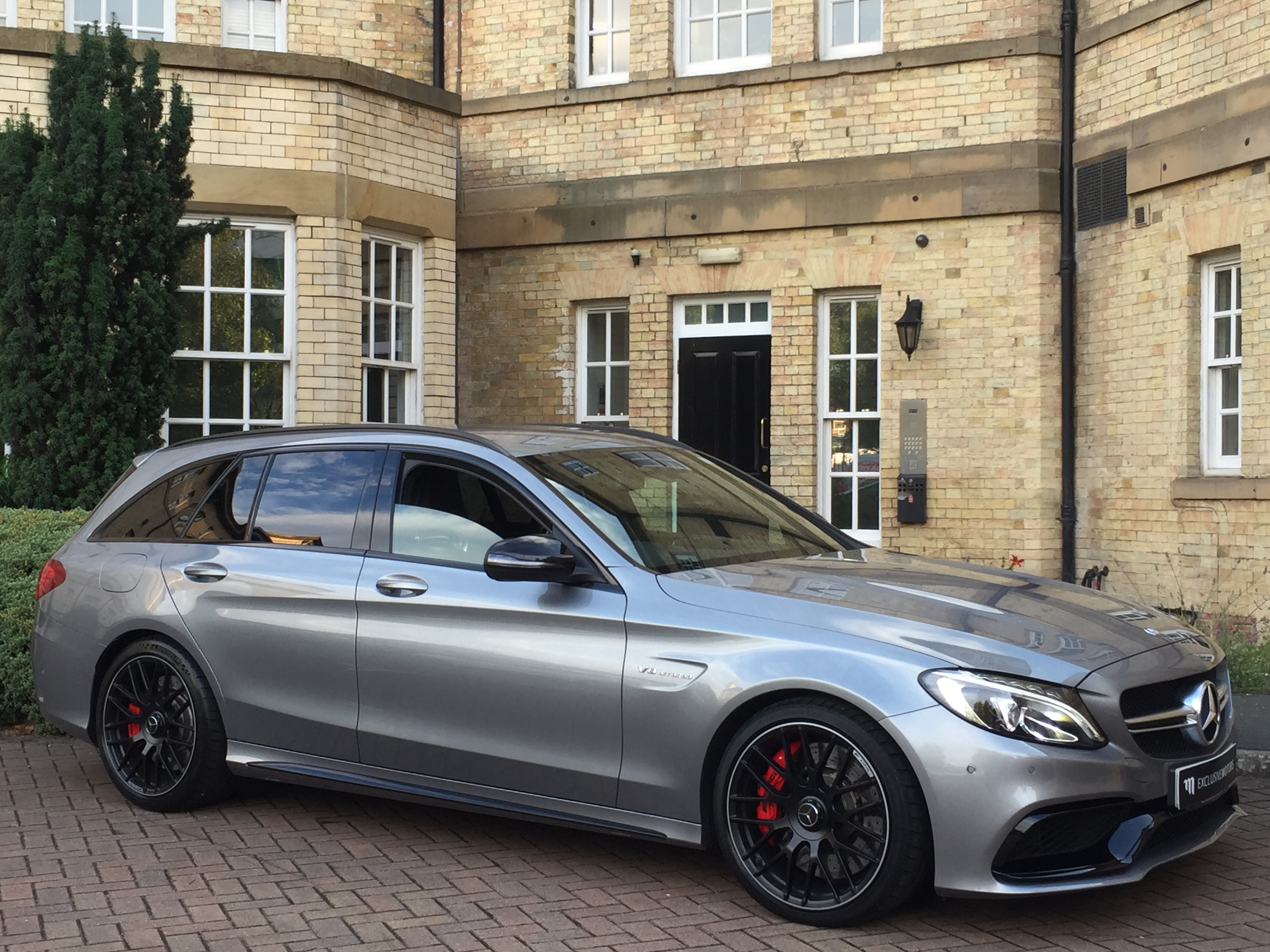 "
Ten out of ten
Great personal service. Rare car and immaculate, very pleased with entire experience. This is a careful business that loves it's products and looks after its customers. 10/10!
Dan J - MERCEDES C63s - 23 Aug 2018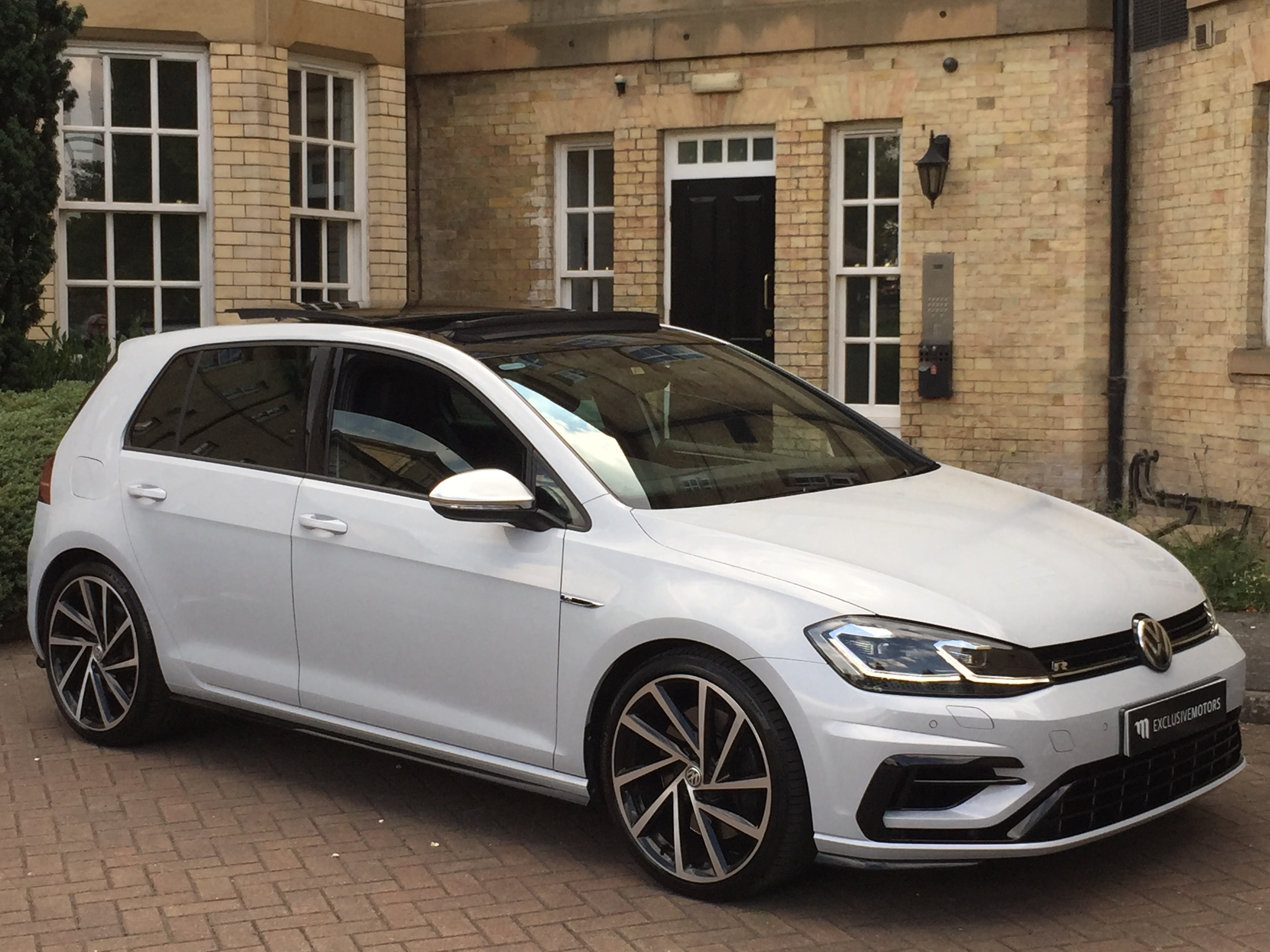 "
A trustworthy car salesman, you'd better believe it
Having recently purchased a 2017 Golf R I am more than pleased to share my experience. Its a long trip from South Wales to Wakefield however having only spoken on the phone and not even inspected the vehicle I decided to pay a deposit and booked my train tickets. Sometimes you get a feel for things; I know you should never rely on feelings alone but this time I was going on gut instinct. I was met at the station and was made to feel welcome from the off and that welcome was continued at his home and by his family. Needless to say the car was just as I imagined and as he had assured me. A lovely example at a very fair price. This trader is a great guy, and proved reliable and fair and willing to go the extra mile to make sure I was happy and content with my purchase; never pushy but always informative and supportive through the whole purchase procedure. I highly recommend to all who may be nervous in placing trust in a car salesman, I wasn't disappointed and you won't be either.
Alwyn E - VW GOLF R - 22 Jul 2018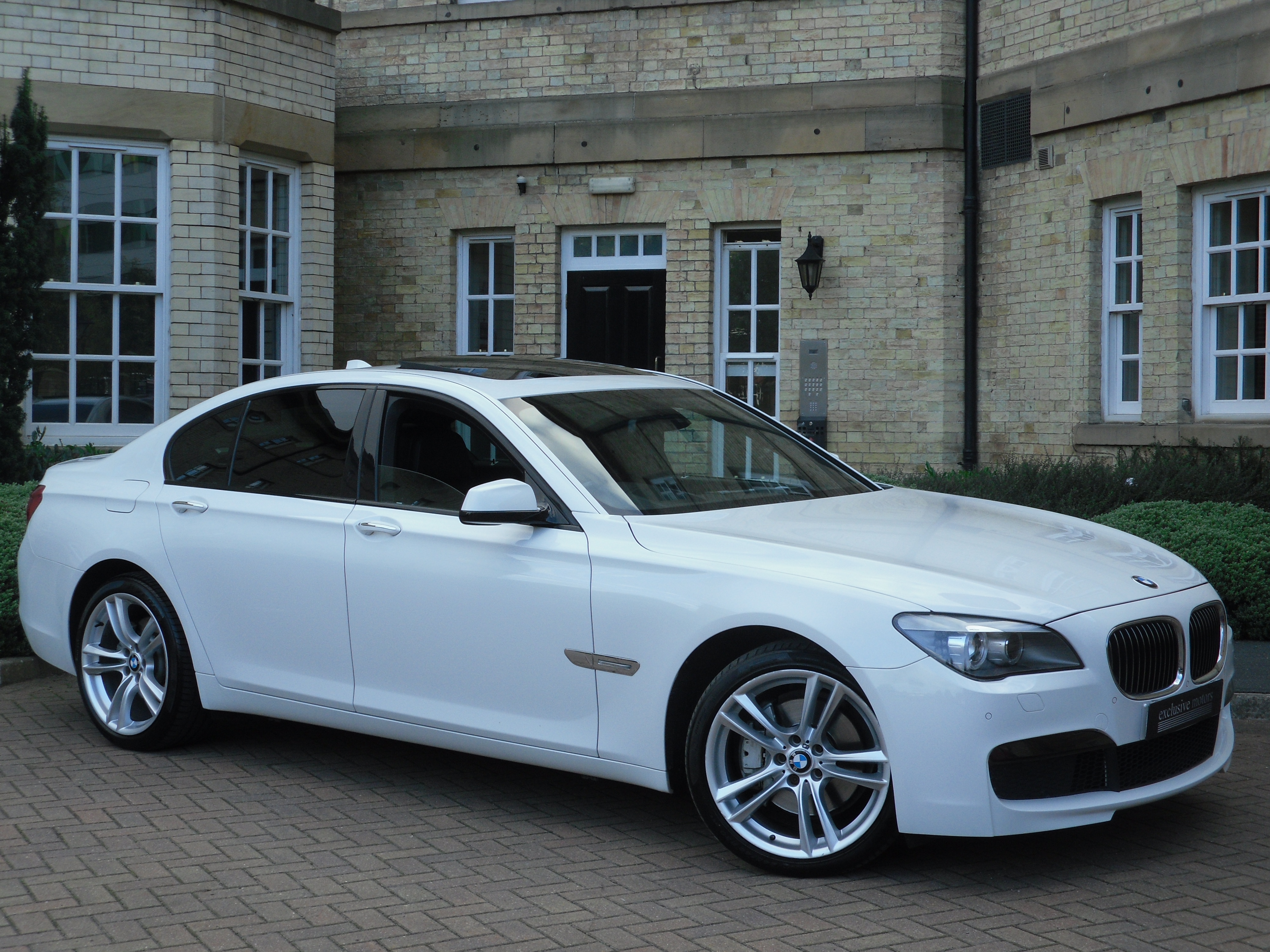 "
Everything very good and clear! Thanks
Excellent and very quick communication, I hope to deal again with you .
Piotr O - BMW 740D - 10 Jun 2018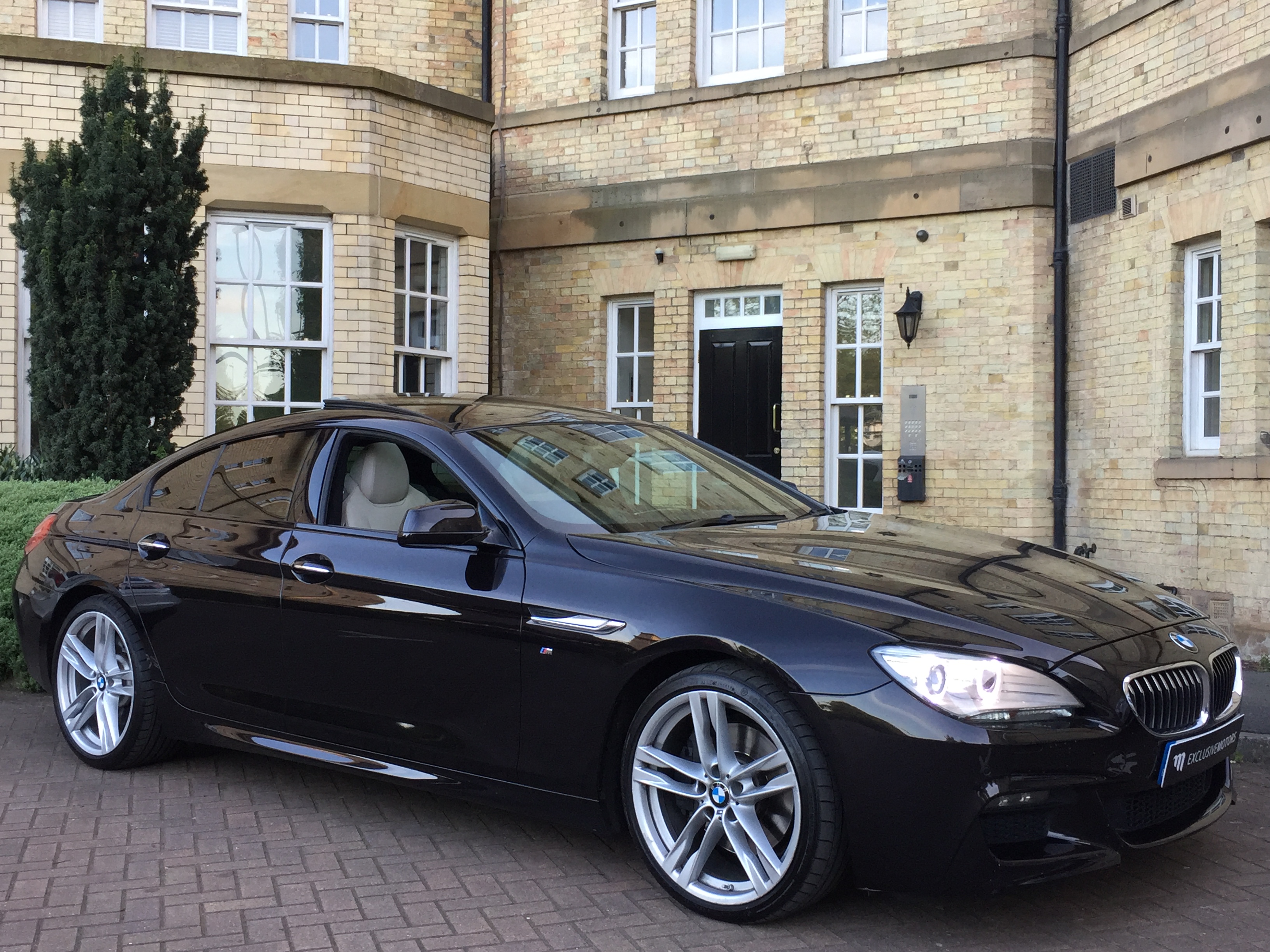 "
Happy customer
Bought a great 640d today, the experience from first contact to driving the car away was first class. Shaf had everything in hand (even a small issue on my part with my private plate he offered the advice needed to resolve). Can't recommend him enough, gave me a px price over the phone with nothing but a detailed description and stuck to that price. Very knowledgeable about cars in general and seems to have a real interest in motors which is great to see. To sum up, great guy, great cars with great service. Would buy again and wouldn't hesitate to recommend friends.
Mark P - BMW 640D - 01 Jun 2018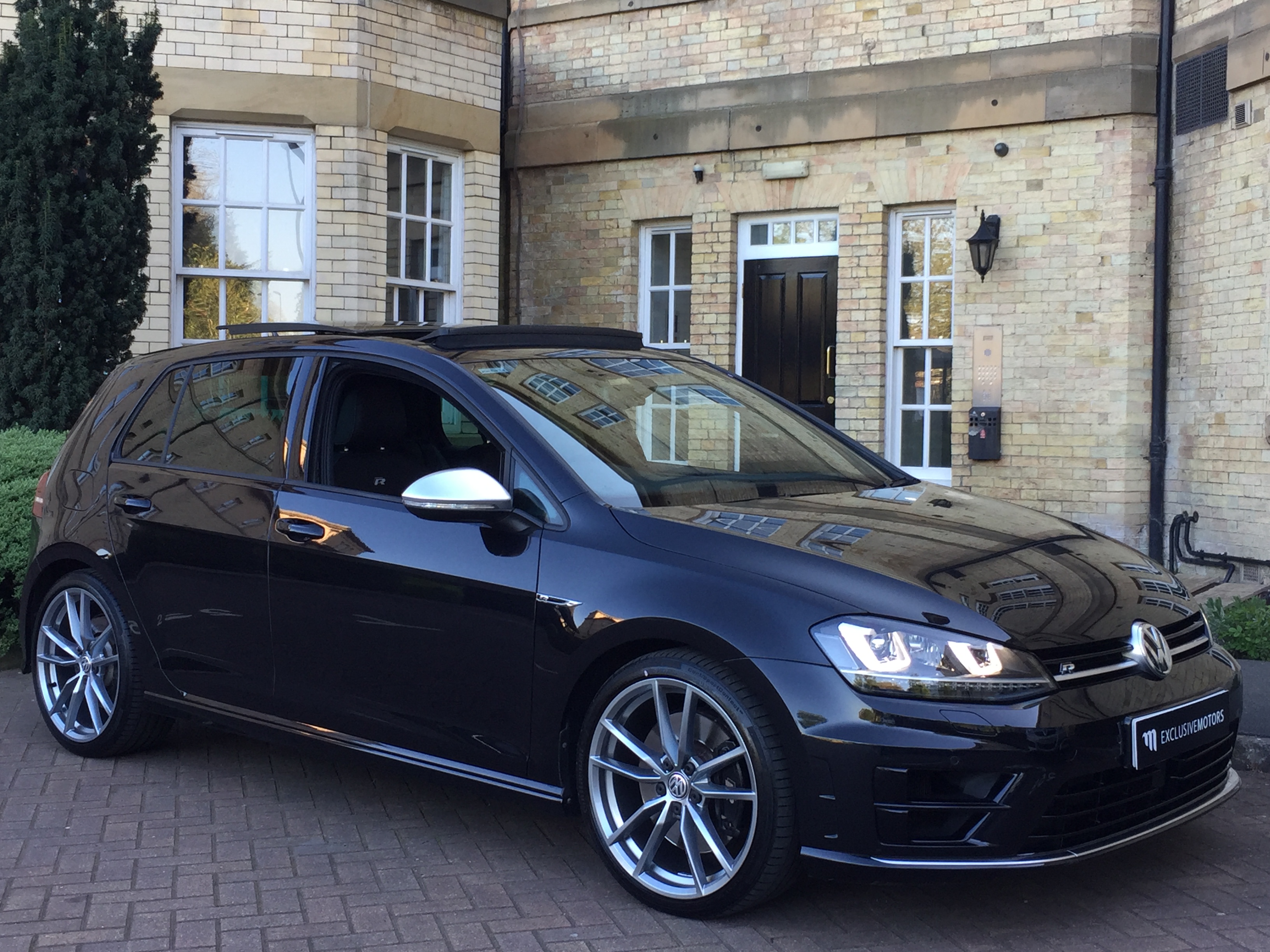 "
A refreshing experience
A complete pleasure to do business with; I would recommend Exclusive Motors to anyone buying (or selling) a car, without hesitation. From the initial call, through to the purchase, they were straight, honest and always happy to take a call or answer questions. Not buying from a dealership can sometimes raise concerns but they were more than happy to answer probity questions honestly and without embarrassment. All Exclusive Motors cars look to be personally selected and despite knowing exactly what I wanted, it was reassuring to see that all other cars available were high-specification and beautifully presented. All minor cosmetic issues with the car I was purchasing were fixed to a high standard prior to me picking up the car (and some even before I put down a deposit). Overall a refreshing, pleasurable and straight-forward experience – I would definitely buy from Exclusive Motors again.
Mark E - VW Golf R - 31 May 2018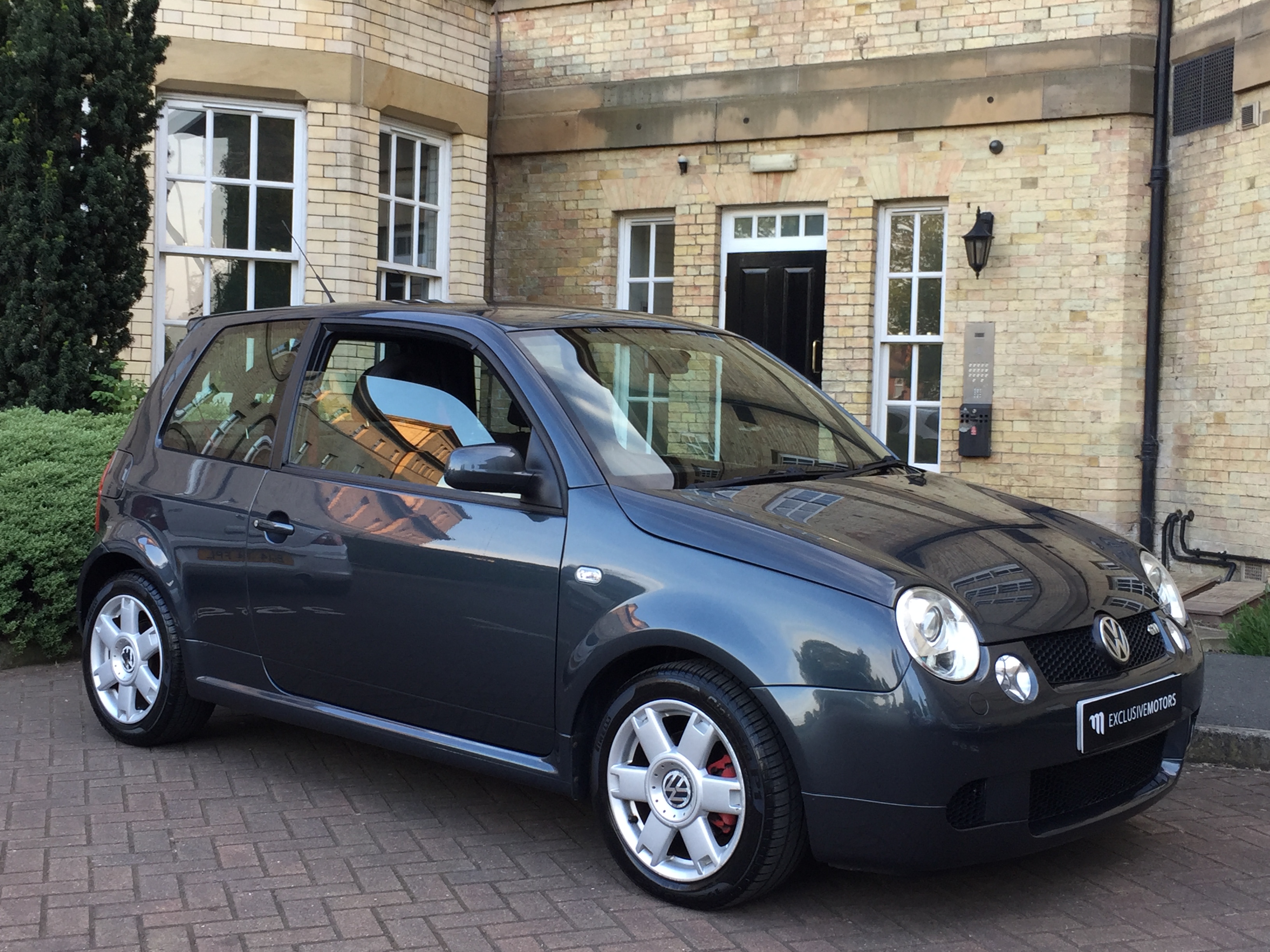 "
Lupo gti from exclusive motors
Excellent service and extremely helpful and friendly. Overall a pleasurable experience, would highly recommend to anyone looking for a one off car or luxury motor. Was more than happy to drop it off the same day. Many thanks
Thomas T - VW LUPO GTI - 27 May 2018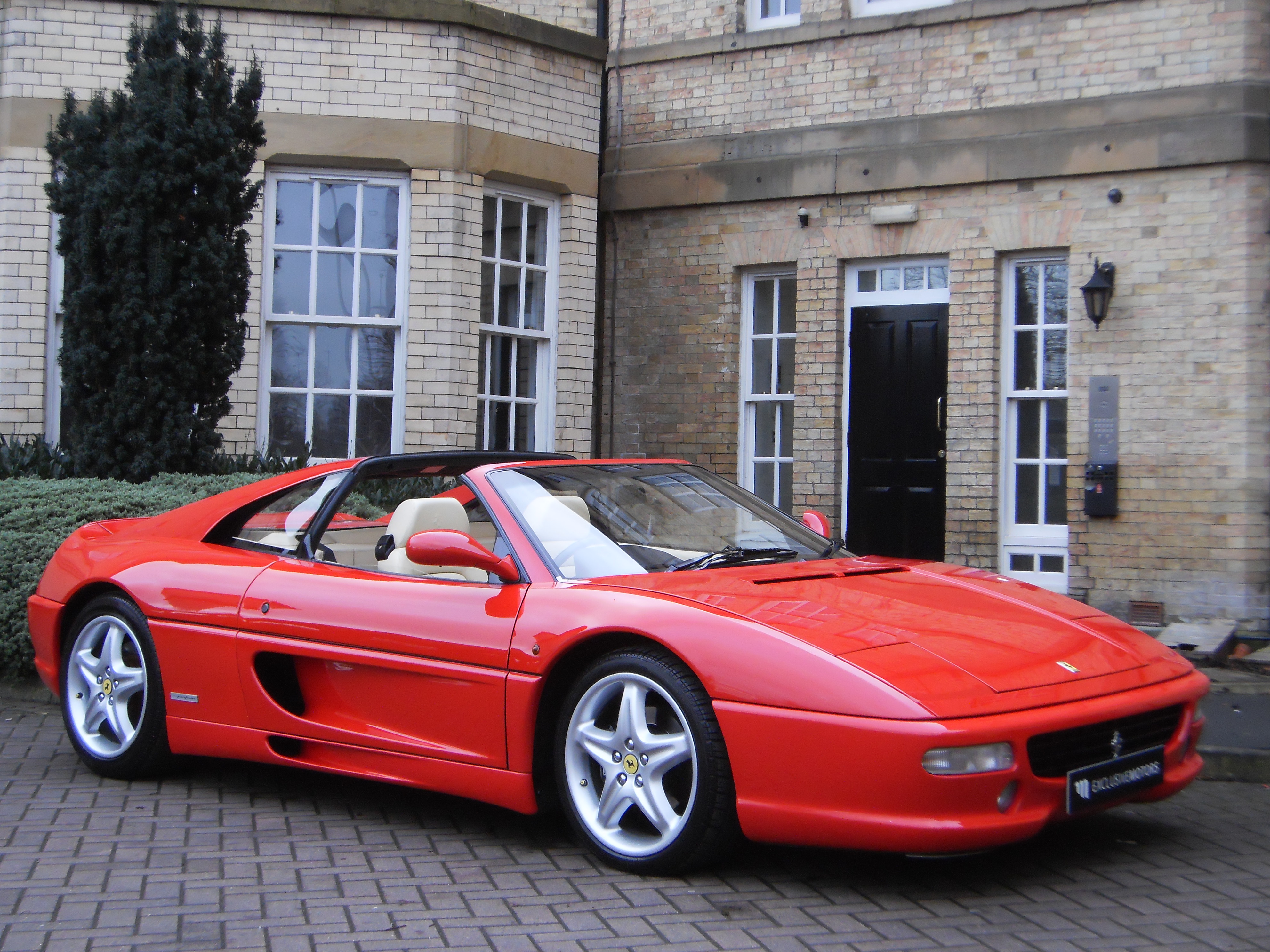 "
Very impressed
Very honest, professional company. Dealer drove down from Yorkshire to Essex to show me the car -on a no obligation basis.
Hugo T - FERRARI 355 GTS - 29 Apr 2018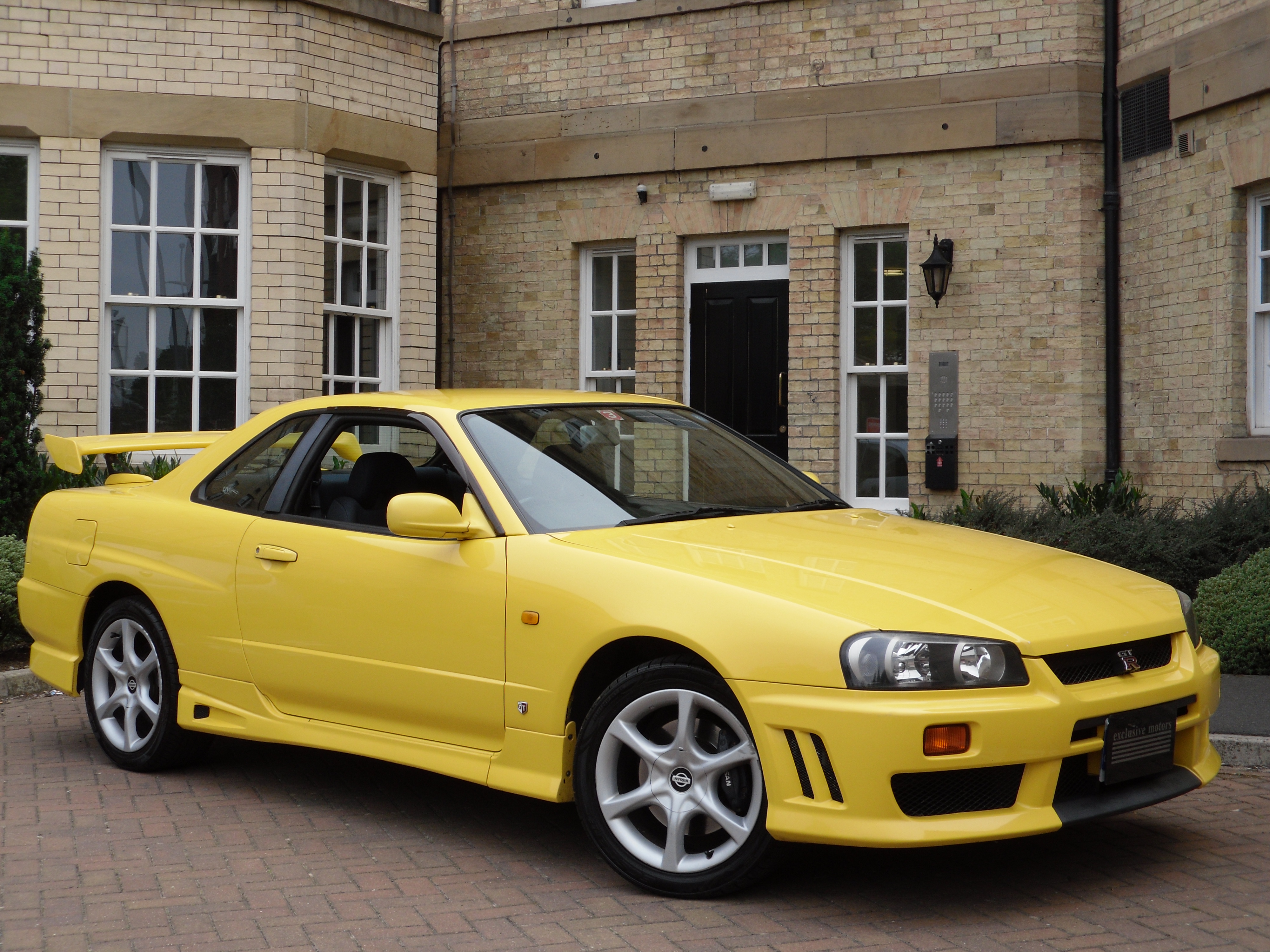 "
Good to do business with
Very helpful, keen to point out trivial defects such as minor paint blemishes so small I wouldn't have spotted them myself, polite, informative, friendly and appears to be - shock horror to use these words about a car dealer! - honest and honourable. If someone drives into my car and writes it off etc, I'd be happy to deal with him again.
Duncan F - NISSAN - 27 Apr 2018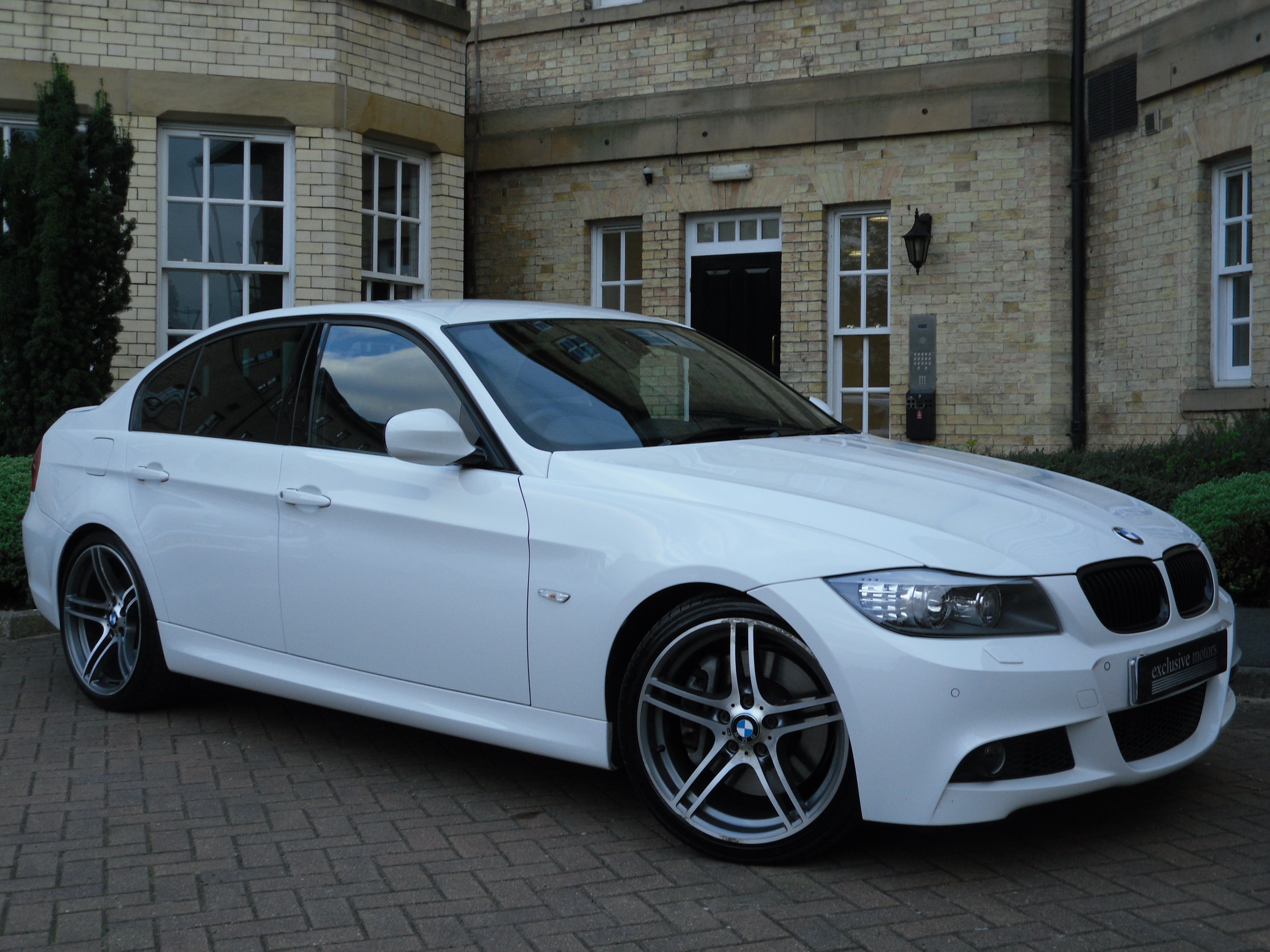 "
Fantastic sales experience
Great buying experience of a BMW 335d. Car was as described. Would definitely buy from Exclusive Motors again. Highly recommended.
Oz A - BMW 335d - 12 Apr 2018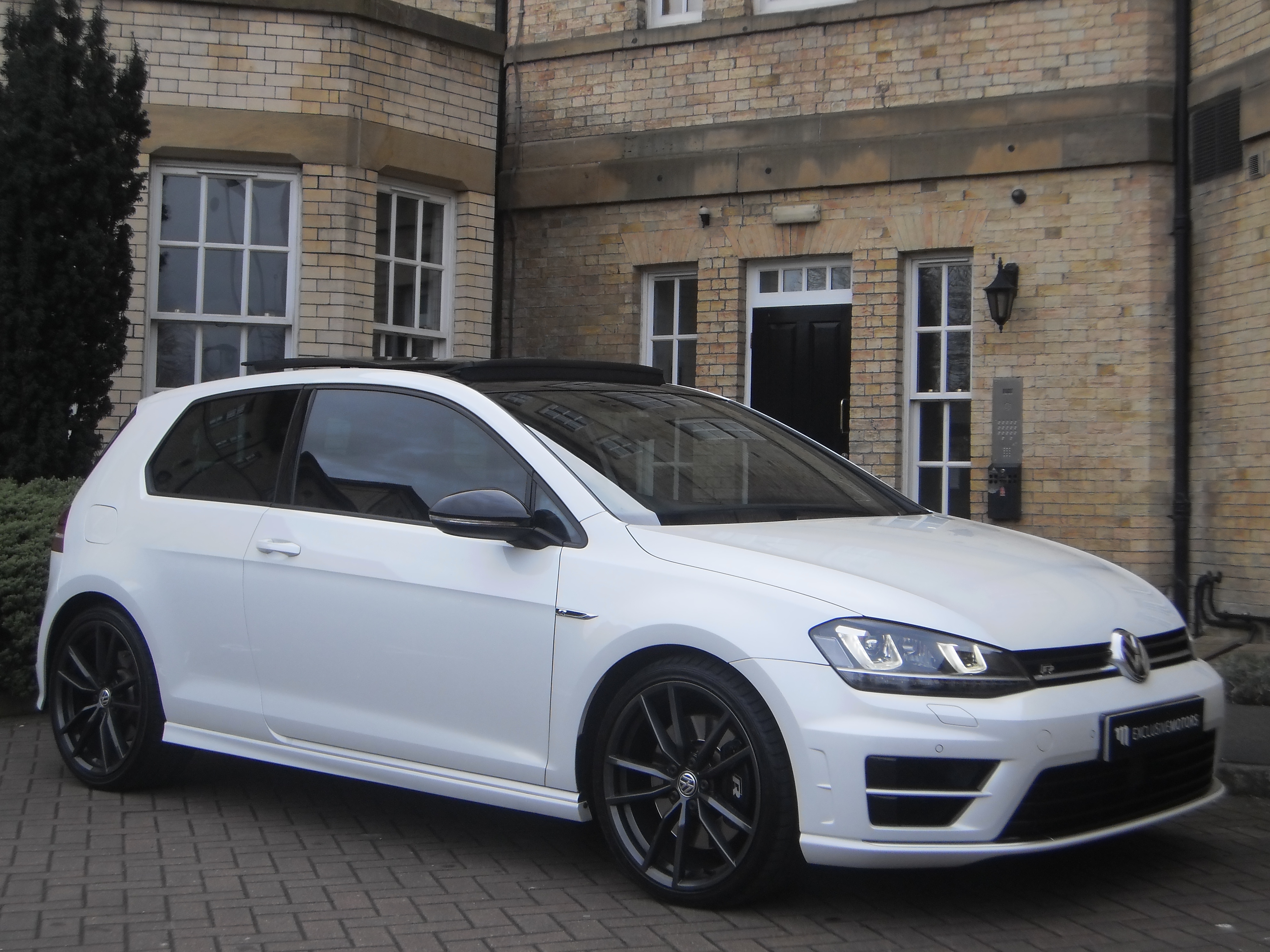 "
Absolutely first class service, highly recommended
I travelled 380miles with little knowledge of who I was buying from so, I was relying on the reviews I read on the auto trader site, so here is my one. Excellent customer service from start to finish. The car is now home and I'm over the moon with it, Shaf was a pleasure to deal with throughout and I enjoyed my road trip down to collect it! I would highly recommend exclusive motors and would have no problem with dealing with them again in the future, thanks again!
Jason A - VW Golf R - 08 Apr 2018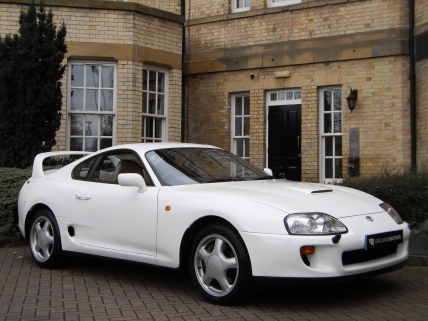 "
Excellent
Excellent and friendly customer service. Told us everything we needed to know about the car.
Jas S - TOYOTA SUPRA - 17 Mar 2018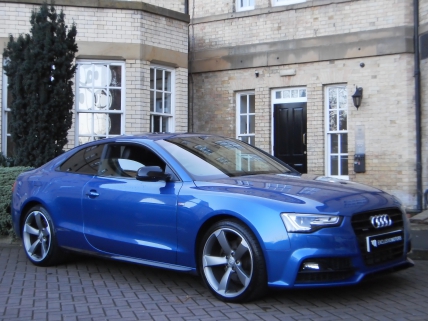 "
Excellent service and highly recommend
If your looking at buying a car and see what you are looking for on sale from Exclusive Motors stop looking and purchase straight away . Cannot fault Shaf and his excellent customer service and knowledge of his vehicles , genuinely nice and extremely honest and down to earth person. You will not find a better car dealer trust me.Purchased an Audi A5 from him from Ireland . Had not seen the car but Shaf answered all of my questions and provided me with all the information I requested and more . Went out of his way to put me at ease about purchasing a car I had never even seen.Transaction was seamless and a pleasant experience . I cannot recommend this company enough . From his knowledge of the vehicles to his unsurpassed customer service I will definitely be purchasing from him again in the future without a doubt.
David M - AUDI A5 - 15 Feb 2018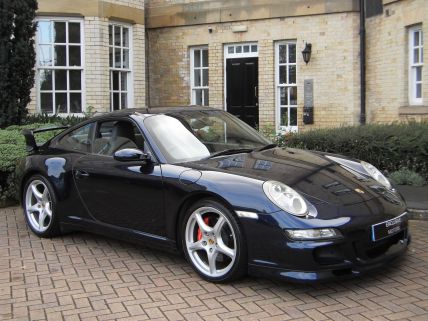 "
Professional, honest & all round good guy
Very professional service from start to finish & far from the typical salesman. He has a great manner & I would definitely recommend Exclusive Motors. If he hasn't got what you want he will find it!
By David C - PORSCHE 997 4S - 14 Dec 2017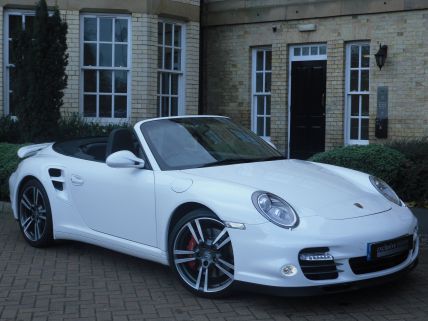 "
Phenomenal experience buying 2 x Porsche
This chap is the real deal. A true gentleman and incredible honour (which is unusual in a car salesman). I bought a 2010 Porsche 911 Turbo from EM in 2012. It was a phenomenal car with only 8,000 miles and not a single defect. EM then sold this car for me and bought me an updated version on a 2014 registration. As someone who is very particular with cars, i wouldn't trust myself and will always trust EM to find my cars. In fact, i'm planning on asking EM to find my first ever GTR and i know whatever is recommended will be a car with high specification. Thank you for 2 wonderful motors.
Maj H - PORSCHE 997 TURBO - 12 Dec 2017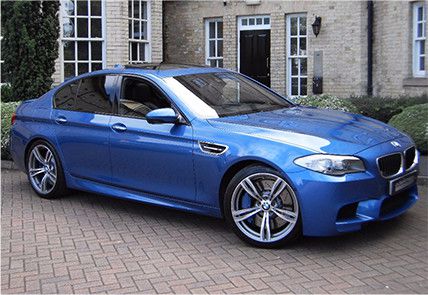 "
Great company, great car
After looking for a car for some time, I found exactly what I wanted at Exclusive Motors. They were very helpful, friendly and most of all knowledgeable about the vehicle. There pleasant attitude towards the sale of the vehicle, was a breath of fresh air, there were no pushy sales techniques. I would highly recommend Exclusive Motors to anyone wanting a genuine, good value vehicle no matter what class it is in.
Tom S - BMW M5 - 08 Mar 2017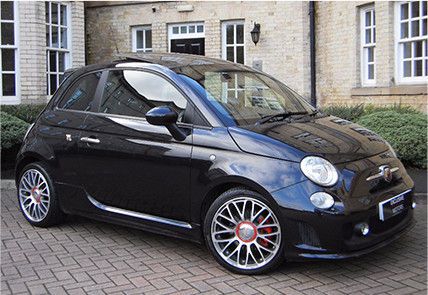 "
Any cars I now need, I ask Exclusive Motors first!
I was looking for RX7, and they happened to have a potential car for me. I was apprehensive at first, not knowing the dealership and this being a specialist car. I live in Cyprus so had to send a representative to check it out for me. I phoned the dealership to confirm that the vehicle I was interested in was still there, and I spoke with Shaf, who informed me that it in fact was still available. I said I'd like to send someone down and check it out, and he said, "Great. It'll be up front and ready for you when you get here." I can't say enough about Shaf as my sales contact. He was outstanding. No slick sales gimmicks, no pressure, no attempts at manipulative ploys. Just great, accommodating service. I ended up purchasing the vehicle I was interested in, for a price that I was comfortable with. No hassles. Just civil, relaxed negotiations. Shaf went above and beyond when I had questions! Gave me complete peace of mind, which we all know, is close to priceless. I recently bought a Fiat Abarth off him totally blind. He sent it to Cyprus for me and I was not disappointed.
Costa G - RX7 & ABARTH 500 - 06 Mar 2017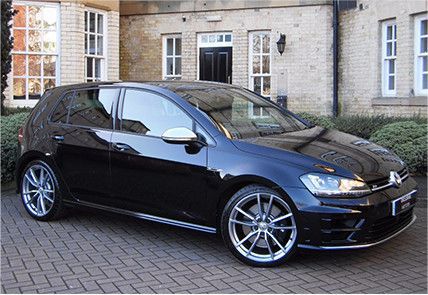 "
A sheer delight
I bought a Golf R from exclusive motors. Given the size of the transaction I had been thinking about main dealer, but this car was exactly what I wanted. I travelled 3.5 hours to see it and it was exactly as described. Everything was done at my pace and it was a no nonsense straightforward transaction. I took the car home same day. The whole experience was a delight.
Angus S - GOLF R - 06 Mar 2017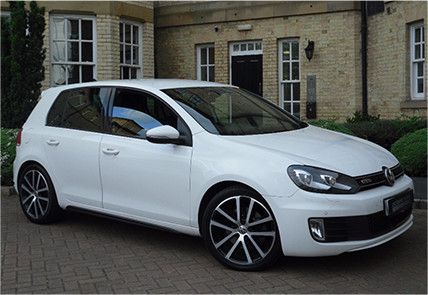 "
First class highly recommend
Very professional car has been an absolute dream did me a very good deal delivered the car to my home can't recommend them enough I was so pleased to find an honest pleasant chap to deal with On my recommendation because I was so pleased with the service one of my friends has also bought a car from them and a second is in the process of buying a car as well Absolutely first class professional outfit 10 out of 10.
Lee T - GOLF GTD - 06 Mar 2017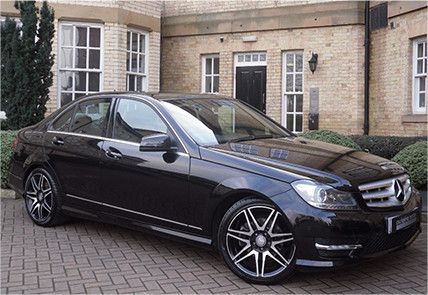 "
Honest and reliable
Really honest chap that explained everything through on the phone and also prepared the car for me as well ( MOT/ service, refurbished alloys). He went out of his way to help.Would recommend all day long.
Craig J - MERCEDES C250 - 07 Mar 2017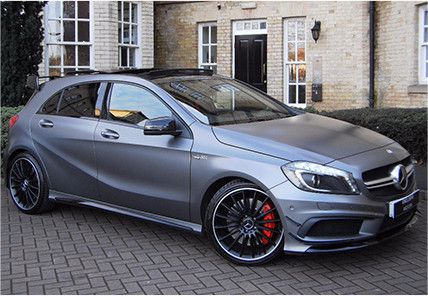 "
Cannot recommend highly enough
Very pleasant experience buying my A45 from these guys. Shaf in particular was excellent throughout. I'm based in London so had to buy the car 'blind' - but Shaf made me feel comfortable and I never felt under pressure. The car was delivered to me in London at minimal cost and was in the precise condition described to me as handled and quality of the car are all 10/10. All of my experiences buying cars through Autotrader have been excellent but this is by far the best.
Andrew S - MERCEDES A45 - 08 Mar 2017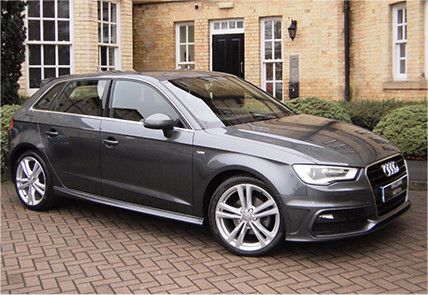 "
A* service thank you Exclusive Motors
Absolute fabulous Pleased beyond all expectations with the new car, seller was extremely helpful , even offered me a lift as he presumed I was coming down via train as we lived 80 odd miles away, genuinely cannot praise enough Quick Efficient Courteous What more can you ask for ? I'm so pleased to have bought from this company I genuinely can't express that enough, And we love the car.
Julia B - AUDI A3 - 15 Mar 2017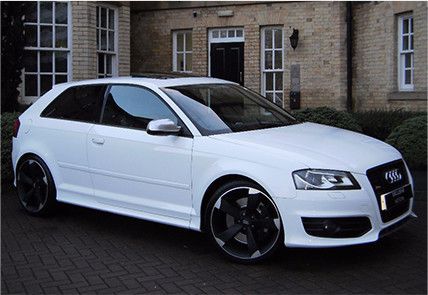 "
Excellent service
Excellent service car was as described. Owner of exclusive motors was a very nice and honest person. I'm more than happy with my new car. I travelled over 2 hours to view this car and it was well worth the drive . Thanks Warwick
Warick L - AUDI S3 - 01 Apr 2017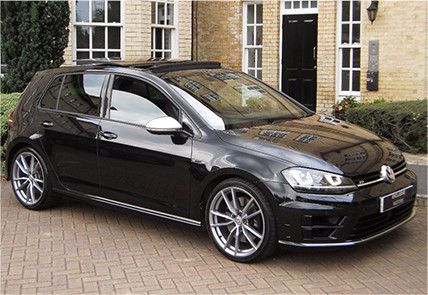 "
First class service
The whole process of purchasing from Exclusive Motors was a pleasure. They were very honest in our conversations and also very responsive. I would definitely recommend them and will be getting back in contact for my next car. Very happy with my new Golf R!
Kulraj B - VW GOLF R - 22 Jul 2017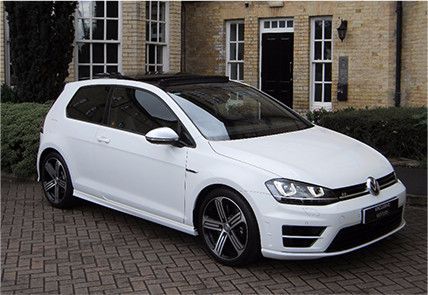 "
Great car and first class service
Bought a Golf R from exclusive motors in August 2017. Passionate about cars and a pleasure to do business with. Nothing was too much trouble to help us out. Would recommend to anyone.
Matthew M - VW GOLF R - 04 Aug 2017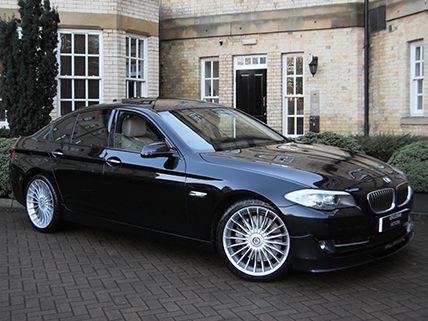 "
Professional
From start to finish I found the dealer excellent. What stood out for me, was that he contacted me about a month later to see if everything was ok.
Kieran M - BMW ALPINA D5 - 11 Oct 2017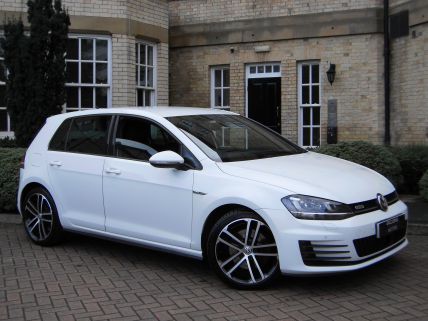 "
Fantastic Experience!
Exclusive Motors fantastic family run business, Very reliable and professional throughout, Fantastic Motors as always! Very supportive can always give him a call and give me brilliant advice on cars. 100% recommend anyone purchasing new or used vehicles exclusive motors is the right place to turn up to. Great experience Purchasing my GTD from them, will 100% purchase in the future and recommend others. Reliable,Professional, and dedicated in providing the best service possible!
Twalha K - VW GOLF GTD - 14 Oct 2017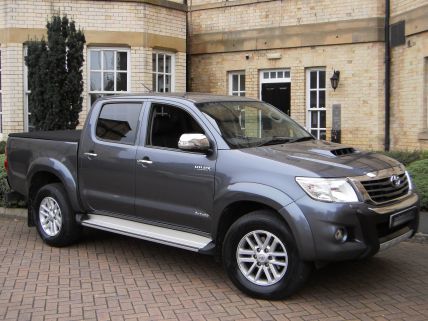 "
Extremely happy
Very happy with my new hilux. Will be back for my next car. Exclusive motors did me a great deal to make it affordable.
Rafakat A - TOYOTA HILUX - 13 Oct 2017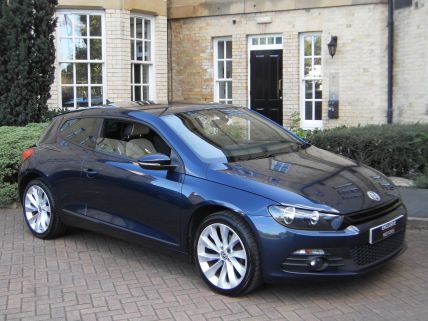 "
Honest person. Honest car
Very honest and genuine person. Car was as described and very nice too, which was good as I traveled 230 miles to view car. I would definitely go back and buy a car from him again. Thanks.
Derren J - VW SCIROCCO - 09 Nov 2017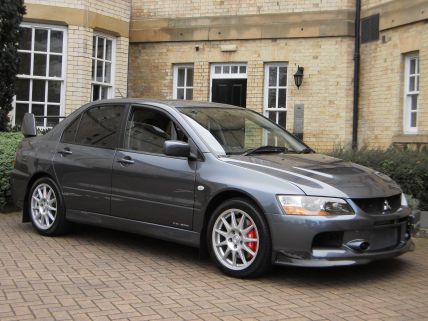 "
Excellent
Very helpful and friendly, would not hesitate to deal with again.
Andrew W - MITSUBISHI EVO 9 HKS - 11 Nov 2017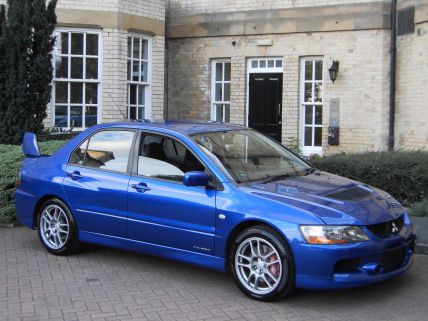 "
Very easy to find and good personality
Well presented car and good service would definitely recommend
Gary D - MITSUBISHI EVO 9 - 17 Nov 2017